Factors That Affects Students in Choosing Business Course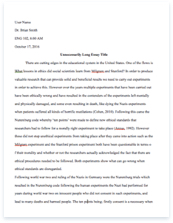 The whole doc is available only for registered users
A limited time offer! Get a custom sample essay written according to your requirements urgent 3h delivery guaranteed
Order Now
Introduction:
Business courses are composed of Business Administration, Accountancy, Marketing Management and Sales Administration. One of the highest key benefits that you can obtain from working in the business field with accounting, you learn how business work and operate in an ever evolving field. This is a very important experience that you can gain, that will not only help you, that this experience will also help you know how to organize and run your own business to provide mankind with basic necessities like food and shelter such is the importance of the role attributed to business that even communist countries allowed to a great extent, the operation of business entities as a means to develop their economies. (Business Finance Book and http://www.wikipedia.org/wiki/Why_Business_Course)
Business is a Practical Major
Business is sometimes known as the "play it safe" major because it is a practical choice for almost anyone. Every organization, regardless of industry, relies on business principles to prosper. Individuals who have a solid business education are not only poised to start their own business, they also have the practical skills needed to excel in a variety of positions in the Industry of their choice.
Demand for Business Majors is high
The demand for business majors will always be high because there are an endless number of career opportunities available to individuals with a good business education. Employers in every industry need people who have been trained to organize, plan, and manage within an organization. In fact, there are many companies in the business industry who rely on business school recruiting alone to acquire new employees.
There is Plenty of Opportunities for Specialization
Majoring in business isn't as straightforward as most people believe it is. There are more opportunities for specialization in business than most other fields. Business majors can choose to specialize in accounting, finance, human resources, marketing, non-profits, management, real estate, or any path that relates to business and industry. If you aren't sure what you want to do for the rest of your life, but you need to pick a major, business is a good option. You can always choose a specialization that fits your personality and career goals later on. (http://businessmajors.about.com/od/undergradbusinessmajors/a/ReasonsBiz.htm)
Statement of the Problem
This research work aims to determine the factors that affect the college students in choosing Business as a major and to know the adequate job that will suit to their profession. Specially, it sought to answer the following questions:
1. What is the profile of the college students in terms of:
2.1 Age
2.2 Gender
2.3 Marital status
2.4 Type of Business course (Accountancy, Business administration, Marketing management and Sales Administration)
2.5 Family history
2. What are the possible job they will engage in after graduating in Business
3.6 Call center agent
3.7 Sales Clerk
3.8 Businessmen/Businesswomen
3.9 Managers
3.10 Private accountant
Related Topics