External Environment Hyundai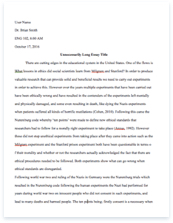 The whole doc is available only for registered users
A limited time offer! Get a custom sample essay written according to your requirements urgent 3h delivery guaranteed
Order Now
Before completing: Discuss with your group how insights from this assignment will help you complete your project. What will you learn? How will it help you evaluate your product's prospects for the future?
A. Demographic
1. What major demographic developments and trends will pose opportunities or threats for this company?
In consumer markets, one of the key forces is demographics. Difference in the size of commercial, industrial or residential customer with respect to both employees and sales are likely to contribute to differences in customer needs. Hyundai Elantra is best described as an affordable transportation. The ideal location for the market is educational and industrial communities. The age group that prefers to buy is normally low to medium income individuals and households such as college students and regular commute employees to use as a town car or as a work car. For a work car customers expect a compact to mid size car with a great fuel economy and safety.
2. What actions has the company taken in response to these developments and trends?
ACTIONS TAKEN: Standardized the engine performance for all models of Elantra. Elantra compact car comes with 4 cylinder, 1.8 L and Small station wagon class Elantra Touring comes with 4 cylinder, 2 L engine.
Toyota thrives for consistency; Honda on innovation, Hyundai is all about aggressiveness and speed – to react to the customer responses. In the year 2010, In the U.S., generous incentives for retail customers and fleet purchases have pushed sales up a strong 7% in a market down 24%. November was a spectacular month: Hyundai brand sales jumped 46% from the previous year, and Kia rose 18%. The price range of Elantra is under $20K and has a standard 4 cylinder, 1.8 L for a compact model. Depending on the preference customer can choose manual or automatic transmission. According to the U.S. Department of Energy, Elantra 2013 model has a fuel economy of 28-30 MPG in city and 39-40 MPG on highway. It offers a combined fuel economy of 33MPG based on a 55% in city and 45% highway. At $3.75 per gallon, fuel costs are estimated at $1700 based on 15,000 miles a year.
SOURCE:The official U.S. government source for fuel economy information: www.fueleconomy.gov
ACTIONS TAKEN: Six Hyundai Models Earn 2012 Insurance Institute for Highway Safety (IIHS) Top Safety Pick Honors.
Hyundai considered safety a top priority. Six Hyundai models, Elantra, Sonata, Genesis, Equus, Tucson and Santa Fe, achieved the 2012 Top Safety Pick honor from the Insurance Institute for Highway Safety (IIHS). This rating indicates that these model vehicles does the best job of protecting people in front, side, rollover, and rear crashes based on "good" ratings in Institute tests. Each of these model vehicles was equipped with Electronic Stability Control (ESC), a crash avoidance feature that significantly reduces crash risk. Elantra also earned a 'superior' ranking among midsize cars from the American Council for an Energy-Efficient Economy (ACEEE). The best-scoring vehicles are those that have high fuel economy and meet one of several higher emissions standards.
B. Economic
1. What major developments and trends in consumers' income, prices (Consumer Price Index), savings, and credit will have an impact on the company?
Hyundai is priced for under $20,000 to lure consumers. Nevertheless, with the increase in the income levels, consumers tend to navigate towards the pricier vehicles such as Honda, Toyota etc. On the contrary, if the income levels reduce, consumers will have a difficulty making car installments.
Hyundai entered the U.S. market in 1986 with a single model, the Excel, which sold for $4,995 — a price that so captivated bargain-minded Americans that Hyundai set a first-year record by selling 126,000 cars. Its second year in business, Hyundai adopted the slogan "Cars that make sense" and set another record, selling 264,000 Excels. In its haste to grow, Hyundai made two near-fatal errors. It made fragile cars and sold them to non-creditworthy customers. When the cars were repossessed, their quality was so poor that they were worth less than the outstanding loans. Hyundai learned its lesson after these errors. Since then, it worked on quality of product and safety.
2. What action has the company taken in response to these developments and trends?
ACTIONS TAKEN: Made in the U.S.A.
Hyundai is a Korean company. The majority of vehicles Hyundai sells in the U.S. are produced at our Montgomery, Alabama plant, which was recently recognized as the state's Large Manufacturer of the Year for 2011.
ACTIONS TAKEN: Close eye on quality control.
Parts shipments are tracked from the time they leave the supplier until they reach a plant. Cameras peer into assembly lines from Beijing to Montgomery and keep a close watch on Hyundai's quality of product. Modeled after the CNN newsroom in Atlanta with dozens of computer screens relaying video and data, it also keeps watch on Hyundai operations around the world.
Hyundai benchmarked Toyota, then the industry's quality leader, to understand its processes. It installed Six Sigma at its engineering center to measure its improvement. It made quality a cross-functional responsibility, with involvement from procurement, finance, and sales and marketing. It enlisted outside suppliers and put them together with designers and engineers to work out problems before they occur.
More than doubled Hyundai market share from 2009, this in 2011 accounted for 5.1 percent of the U.S. auto market.
ACTIONS TAKEN: Assurance Program increased Goodwill.
Nothing shows off Hyundai's opportunistic culture better than its U.S. marketing team. Headed by Joel Ewanick, who joined Hyundai in February 2007 after stints at Porsche, Yamaha, and Hinckley Yachts, it operates like the war room of a political campaign, making lightning strikes when it sees an opportunity. A couple years ago Hyundai noticed growing fears among customers about unemployment, so it developed a program that allowed them to return their new Hyundai's risk-free if they lose their jobs. Pulling together such a program – which included production of a TV commercial shown during the 2009 Super Bowl – would take several months at other companies, but Hyundai marketers got the job done in 37 days. The campaign, called "Assurance," won Hyundai enormous amounts of attention and goodwill, even though only about 100 customers returned their cars.
C. Ecological
1. What is the outlook for the cost and availability of natural resources needed by the company? What steps has the company taken with respect to natural resources?
The main resource for an automaker is steel. With steel pricing and availability a dependant factor on the mill production, the Hyundai decided to build its own steel mill not just producing steel but to make it challenging in technology. Hyundai now has a $ 5 billion steel mill that produces light weight and high tensile steel. Hyundai CEO Chung said: "Beyond the products which simply satisfy consumers, it is time for us to touch their heart by providing them with the best level-quality products." In February of 2012, Hyundai Steel won the European Union (EU) quality certification which now enables them to expand overseas sales of its products.
2. What concerns have been expressed about the company's role in pollution and conservation? What steps has the company taken with respect to pollution and conservation concerns?
http://www.forbes.com/2008/10/01/cleanest-cars-pollution-forbeslife-cx_jm_1001cars.html
Need to find EPA report through reliable library search.
D. Technological
1. What major changes are occurring in product class technology? In production process technology? What is the company's position in these technologies?
In the past, Hyundai made two near-fatal errors. It made fragile cars and sold them to non-creditworthy customers. When the cars were repossessed, their quality was so poor that they were worth less than the outstanding loans. Hyundai Elantra is rated as a top safety pick in the year 2011 by the insurance industry.
2. What major generic substitutes (products that satisfy the same need) might replace this product?
Competitors like Nissan is close with its Japanese technology.
E. Political
1. What laws now being proposed could affect marketing strategy and tactics?
EPA regulations, fuel efficiency regulations etc. need reports from Trade mags.
2. What federal, state, local agency actions should be watched? What is happening in the areas of pollution control, equal employment opportunity, product safety, advertising, and price control, that is relevant to marketing strategy?
F. Cultural
1. What attitude is the public taking toward business and toward products such as those produced by the company?
Still people think that it is a cheap car with all needed accessories but not of quality. Sound suppression is still a consumer concern. I do not have a reliable source.
2. What changes now occurring in consumer and business lifestyles and values have a bearing on the company's marketing strategy?
http://money.cnn.com/2010/01/04/autos/hyundai_competition.fortune/index.htm
Market Assessment
Team Assignment #2
A. Markets
1. What is the approximate stage in the industry life cycle, product form life cycle, and brand life cycle?
2. Define the relevant market (broad and narrow boundaries). 3. Analyze the primary demand (ability and willingness to buy). 4. Analyze the selective demand (usage, benefits, demographic, and psychographic dimensions).
5. How is the market currently segmented by the company? Is the current segmentation effective?
6. Identify the position your offering occupies in the market (market and psychological) Define the value proposition of your product.
The majority of vehicles Hyundai sells in the U.S. are produced at our Montgomery, Alabama plant, which was recently recognized as the state's Large Manufacturer of the Year for 2011
http://hyundaiamerica.us/an-american-success-story/u-s-demand-sales-market-share/
B. Customers
1. How do current customers and prospects rate the company and its competitors — particularly with respect to reputation, product quality, service, sales force, and price? 2. How do different classes of customers make their buying decisions? 3. What are the evolving needs and satisfactions being sought by the buyers in the market?
Hyundai ranks highest among automotive brands in retaining customers when they buy a new vehicle, and improves its retention rate by four percentage points from 20101to 64 percent in 2012. Hyundai's retention rate is primarily driven by the Elantra and Sonata models. Hyundai's increased retention rate is shaped by its expanding model lineup, as well as the fact that perceptions of the brand's quality and appeal have continued to improve during the past decade.
http://autos.jdpower.com/content/press-release-auto/KF8DyKD/2012-customer-retention-study.htm
C. Competitors and Competitive Rivalry
1. Profile the market as a whole. How large is the market? What is the growth rate of the market? How attractive is the market? How fierce is the competitive rivalry in this industry? Who are the major competitors? What are their sizes and trends in market share?
2. Profile each major competitor (including classes of competitors – e.g., generics, store brands). DESIGN A TEMPLATE THAT ALLOWS COMPARISON OF EACH
COMPETITOR. Note each competitor's objectives, strategy(ies), resources, and skills. Include information on how each competitor addresses the market: segmentation, target markets, product positioning (market and psychological).
3. What trends can be foreseen in future competition and substitutes for this product?
D. Publics
1. What publics (financial, media, government, citizen, local, general, internal) represent particular opportunities or problems for the company?
2. What steps has the company taken to deal effectively with its key publics?
Marketing Strategies
Team Assignment #3
A. Corporate/Organizational Strategic Marketing Analysis
1. What is the appropriate business definition for the parent company of your product/SBU? 2. Does the mission or direction of the corporation seem feasible in terms of your business definitions, opportunities, and resources?
3. Are the corporate objectives clearly stated and do they lead logically to the objectives for your product/SBU?
B. Products/SBU Strategic Marketing Analysis
1. What is the market share position of your product/SBU (leader, challenger, nicher) and what core marketing strategy is relied upon for achieving objectives? 2. What strategic policies affect the product/SBUs market position, programs, and performance?
3. Are the marketing resources allocated optimally to the major elements (i.e. product quality, service, sales force, advertising, promotion, distribution)? 4. What are current and potential sources and positions of advantage for the company/brand?
C. Strategic Prognosis/Summary
1. What changes in marketing resource allocation or strategic policies would you recommend?
2. How can the product/SBU generate these improvements?
3. WRITE A CONCISE SUMMARY OF THE CORE MARKETING
STRATEGY(IES) THAT YOU ARE RECOMMENDING.
 Relevant market (primary/selective demand / Marketingstrategies)  Segmentation and target marketing (profile selected segments)  Product/service positioning (market/psychological)
 Use the business model and value proposition frameworks to frame how your strategy will be deployed.
 Using the logic of Day and Wensley (1988), provide a brief rationale as to why the strategy(ies) you have selected will lead to a position of sustainable competitive advantage.
4. What are your qualitative forecasts of costs associated with recommended policy changes?
D. Toward Implementation
1. What will be the product/SBUs critical strategic success factors in building and sustaining competitive advantage? What resources, capabilities, and competencies will be needed?
2. How can these resources, capabilities, and competencies be acquired or developed?
Related Topics