Ethical Issues on Ownership of Clones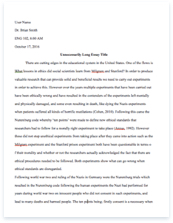 The whole doc is available only for registered users
A limited time offer! Get a custom sample essay written according to your requirements urgent 3h delivery guaranteed
Order Now
            Human cloning is another topic which pits ethics against science. Cloning is associated with many benefits such as stem cell technology which is classified under therapeutic cloning and may have the capacity to produce organs for which can be used to treat many diseases. This kind of cloning is the main reason why many scientists want to pursue the study of cloning. Reproductive cloning, on the other hand is done to produce a complete human being. However, despite of its potential to provide great benefit to mankind, cloning, whether therapeutic or reproductive faces many ethical issues one of which is the ownership of the human clone.
            According to Dr. Arthur Caplan, the director of the Center for Bioethics and Trustee Professor of Bioethics at the University of Pennsylvania and the current chairman of the Advisory Committee to the Department of Health and Human Services, Centers for Disease Control and Food and Drug Administration on Blood Safety and Availability, producing human still has a low probability as animal cloning has not been perfected yet and cloning humans this early would require huge amounts of funding because of the needed number of egg cells. If scientists were indeed able to clone humans, the clone may have deformities and other genetic defects wherein lies another moral issue. He said that scientists who want to try human cloning try not to look into this aspect (Cable News Network, 2001).
            Human clones when conceived must have all the basic rights that a normal human being has. Being a clone does not necessarily mean that the clone is a lesser being that is owned by someone. The clone must be treated equally. Basic rights include the right to life, right to education, right to free speech, etc. Although the clone is a result of scientific experiments that may either be funded by government or private entities, the clone is still a human being, thus the clone is also protected by existing human rights laws. As a child, the clone must be brought up in a free environment and should not be locked up in a laboratory somewhere for the sake of further studies on human cloning. When the clone reaches legal age, he must be allowed to make decisions for himself just like any ordinary human being conceived through the natural reproduction process. The idea of having ownership of a clone is the same of slavery. It is common knowledge that slavery is an act that is strictly prohibited by currently existing laws (Cloning Misconceptions, 1998).
            Although therapeutic cloning has many medical benefits, it has also been argued that it is not pro-life basically because an embryo may already be considered as "alive" and using the embryo to grow stem cells would mean the termination of a living human. It has been argued that killing one person to save another is unjustifiable (Robinson, 2005). This argument may be true but stem cell technology could provide treatment to many potentially life threatening diseases and using stem cells as an accepted medical practice may be a very significant medical breakthrough.
            Clones are still human beings even if they have the same genetic pattern of another person. Being a human being also means that they are protected by any existing human law  and they must also have the same civil liberties. When they reach legal age, the clones may also be subject to prosecution in case of misdeeds. Clones should be treated as equals and not as lesser beings. Just like the fact that the parents do not own a child that they conceived through the natural course of reproduction, clones are not to be owned by a surrogate mother or any institution that provided financial support to make the conception of the clone possible.
References
Cable News Network. 7 August 2001. Dr. Arthur Caplan: Ethics of human cloning. Retrieved April 9, 2008, from http://edition.cnn.com/2001/COMMUNITY/08/07/caplan.cnna/
Cloning Misconceptions. Retrieved April 9, 2008, from http://library.thinkquest.org/24355/data/
            misconceptionsnav.html
Robinson, B. A. 29 October 2005. Therapeutic Cloning: How it is done; possible benefits.  Religious     Tolerance.org. Retrieved April 9, 2008, from http://www.religioustolerance.org/clo_ther.htm
Related Topics