Entrepreneurship Case Study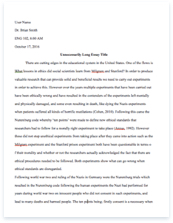 The whole doc is available only for registered users
A limited time offer! Get a custom sample essay written according to your requirements urgent 3h delivery guaranteed
Order Now
Q1: List three personality traits, which are crucial for successful entrepreneur. Discuss them and provide argumentation for your thinking. 1. In my humble opinion, for being a successful entrepreneur you should have, without any doubts, at least a basic knowledge of the economic world; without that you can't run a business, an enterprise or any kind of economic project. Second personal trait that an entrepreneur should have is a really strong personality, good ideas and an open mind, to be able to see everything in many different ways. Last but not least, I want to mention are romantic relationships; if an entrepreneur has some kind of romantic relationship, in my humble opinion he could not be able, totally, to run a good enterprise without undermining his/her relationship. In this last case a good entrepreneur should be free from personal commitment, at first, at least, because his/her work, or his/her relationship, could be compromised. Q2: Inc. Magazine claims, "Entrepreneurship is more mundane than it's sometimes portrayed … you don't need to be a person of mythical proportions to be very, very successful in building a company."
Do you agree? Explain. 2. I don't agree with the sentence above; I think that a temporary entrepreneur profile might be something like following traits: smart enough, open minded, clever, and a good "talker", someone who can easily speak to crowds. I would like to add a last trait that many people think is not important, and it's the aesthetics; a good looking person may be more successful than someone else, equal traits for both. Nowadays who you appear counts more than who you really are, in many situations, but eventually who you really are will always come out, and that's when, with good skills and everything settled, an entrepreneur becomes a good entrepreneur. Q3: Are you interested in launching a small business? If so, when? What kind of business? Descrive ti. What can you do to ensure its success? 3. Since I am a student in economic field, in my future I will launch a business, almost for sure; I would like to run some kind of business interrelated with football world, and after I finish my studies I will be focused only on that future plan.
In a more realistic way to think I would like to open a restaurant, or a bar, where everyone is welcome, and I'd try to satisfy every requests in the best way available. First thing to be successful it's the prices list; it doesn't have to be with the highest price in the town, even if it will be a fancy bar. I'll try to balance quality and price obtaining the loyalty and the fulfilment of customer's expectations. Here in Slovenia I saw a very good business plan idea, that I'd like to transfer to my region, and it's the Subsidized meal plan; I would be very glad if in my hometown we could arrange something like that, offering meals to students at a lower price and allow the students to spend their money in restaurants and coffee bars. It's something that might spin the economy in a very short period, due the amount of students we have in Italy, and, of course, in my hometown.
Q4: On the webpage http://www.gemconsortium.org/ find GEM report for your country for year 2012. What can you say about entrepreneurial attitudes of your country? Use the results in the report. 4. I was not able to find any report about Italy in 2012, so I decided to write about 2008's report. First of all I have to say that the report was made when in Italy the economic situation became to go down, so May-June 2008; in 2008 the possibility to launch a business plan has decreased, in comparison with 2007, and also the percentage of receiving opportunities has decreased; 25% less than 2007. I have to add also the decreased perception of necessary knowledge to start a business in the amount of 21%; this is the highest percentage in Europe, and this means that in Italy, we are pessimistic, we have a worse perception of the economic situation than it really is. Talking about early stage occupation (possibility of occupation in the first stage of a business life) Italy has the 4,6% of people as a nascent or a new entrepreneur.
The entrepreneurial activity in Italy is basically the same as the rest of Europe, but it has not increased in the past few years mostly because of the lack of financial support plans, physical structures, adequate political programs and effective programs to improve the growth of new businesses. Other reasons of this decrease could be also the bad use of public resources, the waste of public money and structures, high business costs and low investors' confidence. Becoming an entrepreneur in Italy is a career choice, but mostly is a dream that anyone has. The typical early stage entrepreneur in Italy is male (more than double than women), is in the 24-35 year old category and well educated (with a university degree). In terms of regional distribution, 48.2% come from the North of the country, 17.5% from the Centre and 34.2% from the South and the Islands. Business owners in Italy are mostly male, and older than early-stage entrepreneur; 42% are between 35-44 years old.
In Europe the datas are similar in France and Spain, and UK, USA, Japan established entrepreneurs are older (45-54 years old). The biggest amount of early-stage entrepreneurs comes from Northern Italy (52,8%); 17,6% from the centre and 29,6% from South and islands. Since Northern Italy has more population than centre and south, the entrepreneurship's vitality is higher, and so are the investments and programmes. Italy has one of the lowest high-growth expectation entrepreneurial activity, 0,4% of new and nascent entrepreneurs who expect to hire at least 20 people in the following five years. However, both early-stage and established activities, tend to have an high level of technology (respectively 12,5% and 8,3%; medium or high technology sectors) placing Italy in towards the tops of GEM countries, behind Ireland and Denmark (for early-stage entrepreneurs) and behind Denmark, Norway and Hungary with regard of established businesses. The internationalization of activities is similar to the rest of Europe; around 55% of both early-stage and established activities do not export; 35% of early stage activities and 33% of established activities have more than a quarter of their customers outside the country.
Related Topics