English 'B' Poems & Short Stories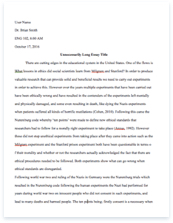 The whole doc is available only for registered users
Pages: 3
Word count: 540
Category: Poems
A limited time offer! Get a custom sample essay written according to your requirements urgent 3h delivery guaranteed
Order Now
Street children
You can hear their cries at night,
You hear them, and put them out of minds sight,
Don't want to face it,
No you can't embrace it,
That when you go past that road where you last saw her,
She will no longer be there that street girl, that pauper,
But what can we do?
It's not my business so "shoo! "
Why should we care?
Their only street children that are worse for wear,
But deep down it should hurt you,
Can't you feel that feeling just that little bit blue?
For the lonely child who curl up cold at night,
Who lives and terror, fear and fright,
Yet others will simply not see the plea in their eyes,
And ignore their moans and desperate cries,
Though they push through,
With hunger and heart with nothing else to do,
Searching for food when the night comes to a closure,
Searching in the morning for scraps of food left over
Caring for their relatives if they have any,
Begging and begging for spare change or a penny,
Yes they once had a life and a family,
Yet look at them now and what they've come to be,
But weather you believe it or not,
They still have feelings while their happiness will rot,
They have to avoid the police, as they are not good,
And don't give support like you'd expect they would,
But each child has their memories, There old life their story, Only their love to poses as their pride and glory,
Hardly any food at all, only crumbs so not a lot,
And their names and identity, long forgot,
So if you hear something when it's dark, don't turn on that light,
Because you already know that's the street children's cries echoing through the night. Jem Solley
Street children
Poem By: Moonchild275
Poetry
Submitted: Dec 10, 2008 Reads: 1093 Comments: 0 Likes: 0
Children line the streets
No older than five or six
Whilst their parents lie under the trees
Waiting for their next fix
These kids beg for money
50c or a R1 coin
Their fathers don't care that beggars
Come from their very loin
Do they want food?
Oh how society has tried
Give them bread and butter
But the children, they lied
They only want cash
To buy cigarettes and booze
With the example set
What more do they have to loose
Endlessly their days
Can be spent under a tree
Tripping and buzzing
In their minds, they are free
And we, yes you and I
Do nothing but bitch and moan
Get them off our streets
Someone send them home
Yet, where is their home?
Where do they spend the night?
On street corners and alleys
For warmth they have to fight
Will we sit back any longer?
Let the streets turn stale
For every day there is another street child
His very soul for sale
What is the answer?
Does anybody know?
If you do, come forward
Let us the correct seeds sow
Return our city to its beauty
That it long ago had been
For I myself have witnessed
More street children than I would have liked to have seen
Stand together to fight
For two is better than one
Let us fight this criminal battle
That the street children thus far have won
Teen Pregnancy Poem
A teenage girl, writes about the trauma of being pregnant while still in school. The entire pregnancy she is haunted by the thought that she is too young to be having a baby. At the moment of birth as she holds the baby in her arms, all negative thoughts are forgotten.
Related Topics