Empathy Is an Essential Part of Living a Life of Meaning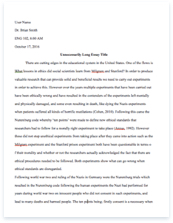 The whole doc is available only for registered users
Pages: 3
Word count: 745
Category: Ethos
A limited time offer! Get a custom sample essay written according to your requirements urgent 3h delivery guaranteed
Order Now
I wore my heart on my sleeve my entire adolescent life. I allowed myself to be vulnerable and open to the world. I was often saddened to see that others did not have those same feelings. Daniel Pink, in his novel A Whole New Mind, states that "empathy is an essential part of living a life of meaning." I loved this sentiment, but rarely saw it practiced in the world. We are often taught to keep our emotions at bay, and to only have deep, meaningful interactions with a few people in our lifetime.
I always searched for a source of vulnerability and empathy in the world. The first time I found it was at one of my initial visits to an art museum. At the L'Orangerie Museum in Paris, there are two oval rooms with eight panels of Monet's Water Lilies depicted at different times of day. The large scale of the canvases, juxtaposing the small details of each visible brush stroke leaves many awestruck. I was more amazed by the wide diversity of people sharing the space inside the rooms at L'Orangerie. While we did not all share the same language, culture, or point-of-view, we could in that moment equally enjoy living in Monet's world that he created through his canvases. We could all simply be in the rooms together, setting aside our defensive nature and letting the surrounding canvases overwhelm us.
After that experience, I continued loving museums for their ability to create such interactions between art and the viewer. Whenever my family travelled, I researched museums in each city we visited and request that we find time to go there. I asked for paintings for Christmas and birthdays, and had specific local artists that I followed. I attended those artists' shows, and using my allowance to buy their works, created my own small museum within my Texas home. The summer after my first year in college, I took courses in London. While there, I spent most of my free time in museums. I genuinely loved not only the expression of passion seen in art, but the emotional reaction it brought out in its viewers, and loved museums all that much more for being the facilitator of that interaction.
From my first interactions with museums, I have always been interested in the relationship between museums and outside consumers, donors and supporters. As ethos becomes increasingly dominant in our economic system, a museum's ability to connect people from all backgrounds, and to foster empathy, becomes extremely vital. For this reason, I am especially interested in fundraising and event planning within the art world. My interest is all the more strengthened by my background in marketing, my interest in economics, and my naturally outgoing personality, which I believe would help me thrive in this field.
For these reasons, I am applying for an intern placement in either Development, Membership or Special Events at the Museum of Modern Art. Each department would further my education in the financial aspects of the art industry, an interest I have pursued through courses dealing with the connection of the arts and economics. I believe that the opportunity to learn about the many complexities involved in a museum's programming, administration and development at the Museum of Modern Art, the pinnacle of the art world, would be extraordinarily beneficial to me, both professionally and personally. In the past, I have worked to learn as much as possible about all aspects of museum administration, and have purposefully engaged myself in many different areas of Arts Administration. I am so grateful for all of these learning opportunities, but I am excited and eager to take the next step, learning from the incredible professionals as at the Museum of Modern Art.
The Museum of Modern Art is known as one of the top art businesses worldwide. One might ask why this museum is praised so much by the art world. While there could be many reasons, the most evident is MoMA's consistent respect for the city and country in which it is located, and its success in celebrating American art and culture while using this as a catalyst to bring people together. My hope in applying for an internship is to learn as much as possible about the art business, but to also learn more about the different cultures, perspectives and, most importantly, passions that the New York art world offers. I believe there is no better place to achieve this goal than the Museum of Modern Art.
Related Topics