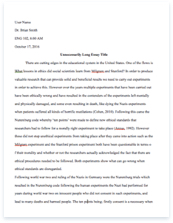 The whole doc is available only for registered users
A limited time offer! Get a custom sample essay written according to your requirements urgent 3h delivery guaranteed
Order Now
1. What types of business processes are well suited to electronic commerce? Electronic commerce, or e-commerce, is defined to be the process of business trading with other businesses and the formulation of internal processes using electronic links. Business processes refer to the use of e-commerce to tailor the internal activities of a business in order to maximize their efficiency and effectiveness. Through the use of e-commerce, businesses can fine-tune supply chains, provide advanced consumer relations management systems, and reduce transaction costs. Companies that buy and sell books make a good candidate for e-commerce. Because a one copy of a book is similar to every other copy of the same book out in stores for sale and because consumers are not concerned about freshness or other qualities, consumers are more willing to purchase this item online.
Another business that is well suited for e-business are companies that sell commodity items. Commodity items are items or products that are provided by other sellers. For example, gasoline, office supplies, soap, computers and airline transportation are all examples of commodity products or services that do well being sold online. Any product that is well branded, i.e. Dell, will sell better through e-commerce than a brand that no one has ever heard of. Unbranded products do not have the reputation behind them then a branded company has. Lastly, items that appeal to small, but geographically dispersed, groups of consumers work well for e-commerce. An example of this would be collectible comic books.
2. As an individual packet travels from one network to another, the computers through which the packet travels determine the best route for getting the packet to its destination. Describe the process. Routing is the process of directing packets from a source node to a destination. Getting packets to their next hop requires a router. Routers determine path determination and packet switching. The path determination involves reviewing all paths to a destination network and choosing the optimal route. Routers use routing algorithms applied to the information they have stored in routing tables.
This information which contained a list of all connections that lead to that particular groups of routers, rules that specify which connections to use first and rules to be used if there is heavy packet information and network congestion. Routers learn about remote networks from neighboring routers or an administrator. The router then builds a routing table that tells how to get to the remote networks. Hubs, switches and bridges are network devises that move packets from one part of a network to another network. Packets that travel on the Internet must be translated into a standard format. Routers usually perform this translation function. Companies who want to utilize the internet must connect to at least one router. The internet also has routers to handle packet traffic along the internet's main connecting points.
3. What is the difference between shared hosting and dedicated hosting? Shared hosting is also known as a virtual hosting. Shared hosting occurs when you pay a monthly fees to a third party services provider in order to use their equipment for a web server. The service provider handles everything from backup and security to setting up the server and managing the bandwidth. The sole task of your company is website content development. The problem with shared hosting is that you share an IP address. If one address gets blacklisted, all the addresses share the consequences. There are longer response times for visitors and the servers crash often. Dedicated hosting as opposed to shared hosting is when you have a dedicated server hosting carrier which also provides greater efficiency and providing more security and entails lesser problems.
Dedicated hosting is mostly used by big corporations and business that see a large amount of traffic. Dedicated hosting service simply means that your web server sets on it's own box which is partly managed by the service provider. It is completely opposite of a shared server and means that the server is dedicated entirely to one persons needs and web traffic alone. There are no bandwidth restrictions, faster response times since the server is solely dedicated to one site. Nobodies activities can harm the functioning of the website, you are free to install any application and you can also carry out script testing as regularly as you want. 4. What are the benefits of using a mall-style commerce service provider? What costs are associated with them? Mall-style providers aim to give small businesses an easy method to creating an online presence.
Yahoo Small Business Merchants and Ebay Stores have packaged hosting plans that help a business do everything from creating a basic home page with minimal HTML knowledge to building a catalog of products and registering with a credit card processing gateway. The service providers often don't allow the flexibility that even a shared hosting provider gives but they provide exposure and marketing. Mall-style providers provide small businesses with internet connectivity, website creation tools, little or no banner advertising cluttter and shopping cart software. They also provide data-mining capabilities which look for hidden patterns in data. These providers usually charge a low monthly fee and also may charge a one-time set-up fee. Some providers also charge a percentage of or a fixed amount for each customer transactions. Costs for CSPs are considerably less expensive than self hosting providers. Even at it's highest estimate CSP's average $4,700, whereas self hosting can average between $60,000 to $100,000.
Related Topics