Effects of Technology on the Accounting Profession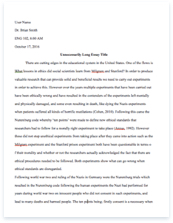 The whole doc is available only for registered users
A limited time offer! Get a custom sample essay written according to your requirements urgent 3h delivery guaranteed
Order Now
Businesses have become more competitive, consumers are more informed, and technology has changed the way the world communicates. Information technology (IT) and the resulting 'information age' are continuously impacting every facet of accounting. (Bagranoff, Simkin, & Strand-Norman, 2006) This paper will examine how accounting information systems (AIS) are bringing about changes within the accounting profession. Additionally, a variety of technologies and how they affect accounting practices at Exclusively Yours Salon will be discussed. Accounting Information Systems and the Accounting Profession Today's business environment is marked by increased competition and the need for better and faster information for decision making. According to Bagranoff, Simkin, and Strand-Norman, 2006: Because IT now captures transactions, AISs can produce financial statements almost in real time.
Of course, some of the adjustments that accountants must make to the records are not done minute-by-minute, but a business can certainly track sales and many of its expenses continually. (p. 15) Additionally, large amounts of accounting records are increasingly presented only in an electronic fashion. Companies are reporting their financial outcome quarterly and an increasing number of companies are transferring their financial records to a public network. (Shafer, 1998) For several reasons, companies are facing growing competition. In order to remain competitive, companies must have techniques to control costs associated with its various operating activities. According to Bagranoff, 2006, "One example of AIS in the area of cost accounting is an activity-based costing (ABC) system." (p. 16)
Traditionally, overhead rates were applied to production arbitrarily. As technology has advanced, production has become increasingly automated and the use of a predetermined overhead rate has largely become obsolete. ABC applies overhead on the basis of activities and cost drivers associated with each activity. The ABC system allows for more accurate allocation of overhead costs and leads to better pricing decisions. Although ABC is not a new concept, computerized systems make an ABC system much easier to implement and manage. (Bagranoff, et. al., 2006) AIS's assist managers in responsibility accounting and tracing poor operation to departments or individuals responsible for the inefficiencies.
The balanced scorecard supplies management personnel with a means of evaluating significant indicators to reveal if operational activities are supporting the organizations strategy and vision. Bagranoff 2006, states, "Balanced scorecards and corporate performance measurement aren't new ideas. But with the Internet, integrated systems, and other advanced technologies, balanced scorecards and other approaches to corporate performance measures are becoming increasingly valuable business intelligence tools." (Bagranoff, et. al., 2006) Recent Technologies and Effects on Accounting Processes
Today many accounting procedures are automated because of computers and accounting software. Companies receive more accurate, timely and relevant information. Accounting software packages such as Quickbooks have simplified routine accounting procedures. The need for traditional methods of accounting (hand written journals and ledgers) have been eliminated. Accounting software is designed to be user-friendly; even non-accountants can use the system. According to Hedtke, 2009, "All accounting software for small-to-midsized businesses does general ledger, accounts receivable, accounts payable and payroll; most do inventory, job costing, and time and billing, either built-in or as an add-on." (¶ 1) The use of computerized accounting software has allowed owners of Exclusively Yours Salon to simplify the business's record keeping.
The software allows for ease of tracking sales and assists in the management of payables. Another recent technological advancement that has impacted accounting processes is the point of sale (POS) terminal. Computerized POS terminals have replaced traditional cash registers. POS systems can process credit/debit card transactions, trace customer orders, link to other computers on a network, and assist with inventory management. Moreover, many POS systems are web-based which allows for distant training and operation. Web-based POS systems make trailing inventory across dispersed sites possible. (Liddle, 2009) At Exclusively Yours, the use of a POS system allows the business to accept credit/debit card payments and process the payments automatically. Previously, credit card transactions used a credit card imprint machine and each transaction was processed manually.
POS system also eliminate the need to collect declined credit card payments; once the customer's card is scanned the charge is either accepted or declined immediately. At Exclusively Yours bar code scanning technology has allowed the salon to shift to vendor managed inventory (VMI). Barcode technology allows information to get to our suppliers and the salon gets the exact inventory products it needs, and when it needs them. Since VMI has been implemented, the salon on longer has products taking up space in a storeroom, nor does the salon have to spend money stocking questionable products that may not sale. The inventory process is seamless. VMI allows the operators of the business to focus on its core competency and not spend time tracking and ordering products for inventory. Conclusion
Computerized AIS's have impacted every aspect of the accounting profession. Advances in communication technology have increased accuracy, relevance, and timeliness in financial reporting. In addition, computerized AIS's have enabled managers to control costs better as a result of implementing ABC systems. Businesses have benefited from better responsibility accounting based upon corporate performance measures and the balanced scorecard. Technological innovations such as accounting software, POS terminals, and bar code scanning have enabled businesses to simplify their accounting activities and focus on its core competency. As technology continues to advance, the business environment will continue to evolve; businesses must create innovative ways to control costs, improve operations and remain competitive.
References
Bagranoff, N. A., Simkin, M. G., & Strand-Norman, C. (2006). Core Concepts of Accounting Infomation Systems (10th ed.). Hoboken, NJ: Wiley & Sons. Hedtke, J. (2009). Entry Level Staying Power. Accounting Today , 23 (11), 36-38. Retrieved August 27, 2009 from EBSCOhost database: http://search.ebscohost.com.ezproxy.apollolibrary.com/login.aspx?direct=true&db=bth&AN=43376069&site=bsi-live. Liddle, A. J. (2009). Latest transaction tech gains traction as operators explore POS possibilities. Nation's Restaraunt News , 43 (13), 64-66. Retrieve August 27, from EBSCOhost database:
Related Topics