Effects of Human Activities on the Lake System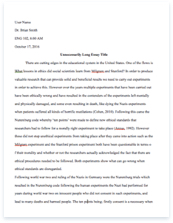 The whole doc is available only for registered users
A limited time offer! Get a custom sample essay written according to your requirements urgent 3h delivery guaranteed
Order Now
Exercise 2: Effects of Human Activities on the Lake System
Introduction
Laguna de Bay is said to be the Philippines' largest inland water body covering situated at the heart of CALABARZON. It is also specified that a total of twenty-four (24) sub-basins drain directly to the lake, with the Pagsanjan-Lumban Rivers System contributing to as much as 35% of the total inflow to the lake. In accordance with it, different sites parallel to the bay's shore were visited including Municipal Plaza in Brgy. Poblacion, Los Baños, Duck Raising Enterprise in Victoria, Laguna, Lake Caliraya in Lumban, Laguna, and Molawin Creek Biopark in UPLB campus to perceive the activities done around them.
FThis paper will tackle primarily on the human activities being done in the visited sites and how it affects the Laguna de Bay either directly or indirectly. This will also show the interaction of terrestrial with aquatic ecosystem through the use of diagrams. Furthermore, this will help in boosting the understanding of students regarding the topic about pollution. This study was conducted within the province of Laguna last February 23, 2013 to make the students become more conscious on what is truly happening in their surroundings and to be able to let them know the relevance of the topics discussed in the lecture.
Objectives:
1. Describe the interaction of terrestrial with aquatic ecosystems; 2. Explain how different economic human activities directly and indirectly affect the Laguna de Bay ecosystem; and 3. Discuss mechanisms by which the lake pollution can be presented or minimized.
Methodology
As in the previous exercise, students worked in groups. The group discussed the exercise and each member complemented each other's observations. However, the written report was done individually. Questions in the procedure were answered carefully. Tables and diagrams was accomplished and submitted as part of the report.
The whole class visited sites within the province of Laguna following a travel route parallel to the shores of Laguna de Bay. Before the trip, an orientation was done showing the map of Laguna de Bay and the different municipalities bordering the lake.
The different sites showed examples to the class examples of human economic activities that directly or indirectly affect the ecosystem. Mechanism and strategies by which negative impacts of human activities on the lake ecosystem can be minimized were presented.
Results and Discussion
1. Municipal Plaza in Brgy. Poblacion, Los Baños
In the Municipal Plaza area in Brgy. Poblacion, Los Baños, different activities were being done near the lake shore such as selling fishes, since it is where the wet market is located. Another is Figure 1.1
Table 1.1 Different economic activities done near the lakeshore in Los Baños Establishment
Town/Barangay located
Activity
Possible Pollutant
City of springs, resort, hotel
Brgy. Poblacion, Los Baños
Provide recreational activities to the people
Heneral Paciano Rizal
Brgy. Poblacion, Los Baños
Old Municipal Building
Brgy. Poblacion, Los Baños
Kainan sa Dalampasigan
Brgy. Poblacion, Los Baños
Municipal Covered Court
Brgy. Poblacion, Los Baños
Therapeutic Massage Center and Health Spa
Brgy. Poblacion, Los Baños
Los Baños Lodge
Brgy. Poblacion, Los Baños
Pump Station
Brgy. Bay, Los Baños
Houses
Brgy. Bay, Los Baños
Slaughter House
Brgy. Bay, Los Baños
Sari-sari Stores
Brgy. Bay, Los Baños
Gardens
Brgy. Bay, Los Baños
Isdaan
Brgy. Bay, Los Baños
2. Duck Raising Enterprise, Victoria, Laguna
In the
Figure 2.1
3. Lake Caliraya, Lumban, Laguna
In the
Figure 3.1
Table 3.1 Different ecosystems and economic activities around the Lake Town/Barangay
Ecosystem
Activity
Possible Pollutant
Lumba, Laguna
Lumba, Laguna
Lumba, Laguna
Lumba, Laguna
Lumba, Laguna
4. Molawin Creek Biopark
In the
Figure 4.1
Table 4.1 Different activities done near and within the Molawin Creek Establishment
Activity
Possible Pollutant
Seniors' Social Garden
Student Union Building
COOP
Summary and Conclusion
References
Related Topics