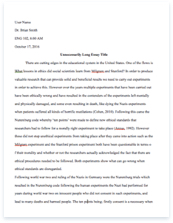 The whole doc is available only for registered users
A limited time offer! Get a custom sample essay written according to your requirements urgent 3h delivery guaranteed
Order Now
1.1Introduction
At the present time, it is commonly thought that new technologies can strongly help in education. In young ages especially, children can use the huge interactivity of new media, and develop their skills, knowledge, perception of the world, under their parents monitoring, of course. In no way traditional education can be replaced, but in this era of fast technological advance and minimization of distance through the use of the Internet, everyone must be equipped with basic knowledge in technology, as well as use it as a medium to reach a particular goal. This is where e-learning comes in.
Children show more interest in watching televisions than studying their lessons so new learning tools should be developed to catch these children's attention. Children worldwide can look forward to tools that can help sustain their interest in learning. Multimedia tools are just now becoming available as people finally figure out the strength of the computer is, with enormous need for a better education. The Researchers found out that through multimedia, they can maximize their learning potentials .Through visualization; they can easily capture the minds of a learner. When added with sounds, voice and video, it will surely entertain their minds while they are learning. Educational software can supplement traditional learning since multimedia software interesting and entertaining.
This study is conducted for the purpose of developing a learning tool for students taking the subject of Chemistry. E-learning presented in the way to help the pupils/students to give more interest in their study, through the visual effects graphics and sounds incorporated the child's interest. With this game, the proponents hope to improve the quality of education in the Philippines.
1.2 Background of the Study
Mobile applications or apps are a relatively new thing on the market. The first mobile apps have appeared on handheld devices called personal digital assistants (PDA), also known as palmtop computers. These devices however never became widely popular and were mainly used by managers and computer experts. Mobile telephones on the other hand became a big hit that spread far and wide throughout the populace and with the ever advancing technology became more and more powerful. Over time their functionality has started to overlap with the PDAs which gave birth to a new field of so called Smartphone.
There are a few key players in the Smartphone market today. Two of them are at the technological peak of the industry – operating system iOS by Apple and Android developed by Google and other members of the Open Handset Alliance. Unlike the iOS, however, Android is an open system, programmed under open source license, and although it is the newest player, it's already the best selling platform of today. Under these circumstances Android seemed like the best target platform for our application. The proposed system is an e-learning game that can improve the knowledge of students in Chemistry, especially in memorizing a periodic table. It can enhance the students' idea about the elements, what is their name, weight, number, etc. Nevertheless, this may improve the country's competency in education. 1.3 Statement of the Problem
The following are the problems the researchers have seen and encountered by student at home who have problems in their lessons because they got bored in their classes.
1.3.1 General Problem
Students nowadays are having hard time to focus in their studies or lessons. This is caused by them more focusing on television and other entertainment like computer, mobile phones, and others. Students want to have visualization, a more graphics that can trigger their enjoyment in the game of what they want, rather than having it read, i.e. computer games. Their attention is focused on games than studying. They need a tool that could help them to learn with enjoying.
1.3.2 Specific Problem
These are the following specific problems of the proposed study that the researchers themselves have encountered and other who have taken-up the subject Chemistry. 1. Students are having hard time on focusing on their studies. 2. Students easily get bored when studying.
3. Student sometimes forgets the lesson he/she studied.
1.4 Objectives of the Study
The proponents hope to make a game that may help the students in learning and not losing their attention. 1.4.1 General Objective
To be able to design and develop educational and entertaining learning system as learning tool for students can use it to have their lessons review in Chemistry. This game may also be access anywhere by students test their knowledge.
1.4.2 Specific Objective
The following are the specific objectives of the project:
1. To educate the students while they entertain.
2. Student enjoyment.
3. Student remembers what they see in a game.
1.5 Scopes and Limitations
1.5.1 Scopes
The study focuses on developing an educational learning system for students who are taking the subject Chemistry. The students are enjoying while they are entertained in different features in the system. The proposed system covers the elements of the periodic table with question about each of it and is based on books and information on the internet. This system also provides different stages of difficulties. It also covers what the elements are and their characteristics.
1.5.2 Limitations
This system only allowed one user or player at a time. The game has no database. It does not have an auto save mode game. It does not overwrite the score of the player. It is not web-based or not in the internet to be played which means it is playable only in offline mode.
1.6 Significance of the Study
The significance of our study is focusing more on education but not leaving the barrier of the economy. We hope to make it available for all to download.
1.6.1 Educational Significance
With our study being an e-learning game, it shows that it has great significance in the field of education. First, it may help students to have fun time learning the subject of Chemistry.
1.6.2 Economical Significance
The significance of our study in the economy is that it can help students not to search no more in the internet for certain information they need.
1.6.3 Technological Significance
1.6.4 Social Significance
1.7 Paradigm of the Study
This will show the diagram of how data flows in our proposed study is.
1.7.1 Existing System
1.7.2 Proposed System
1.8 Definition of Terms
1. Android – is a mobile operating system initially developed by Android Inc. Android was bought by Google in 2005.Android is based upon a modified version of the Linux kernel, Google and other members of the Open Handset Alliance collaboration on Android's development and release. 2. Correlation – a causal, complementary, parallel, or reciprocal relationship, especially a structural, functional, or qualitative correspondence between two comparable entities. 3. E-Learning – is a new education concept by using technology, it deliveries the digital content, provides a learner-orient environment for the teachers and students. The e-learning promotes the construction of life-long learning opinions and learning society. 4. Educational Software – is computer software whose primary purpose is teaching or self-learning. 5. Edutainment – entertainment (as by games, films, or shows) that is designed to be educational.
CHAPTER 2
RELATED LITERATURES AND STUDIES
2.1 Foreign Literatures
Science gives children basic concepts and stimulates natural curiosity, exploration and discovery in them. They will be given learning about the world around them through senses. Preschoolers based their scientific knowledge on what they see, hear, taste, smell and touch. Science expands on this basic fact of child growth and development by stimulating observation, inquiry, interest and verbalization. This will help children know things around them.
Science is a combination of both process skills (how children learn) and inquiry skill on which it is a questioning process that encourages curiosity and exploration. This is the opposite of rote learning.
According to National Research Council (1996), the fundamental science concepts and knowledge should be determined by what the children see and do each day and their developmental growth. They are life science, ecology, physical science, chemistry and earth and space science.
• Life science- the study of living things, people, plants and animals
• Ecology – the study of living things in relation to their environment and to each other
• Physical science – the sciences (physics, chemistry, geology,
meteorology, and astronomy) that relates to nonliving materials
• Geology- the study of earth
• Meteorology- the science of weather and atmosphere
• Astronomy- the study of the universe beyond the earth's atmosphere
• Chemistry- the science dealing with the composition and transformations of substances
• Earth and Space Science- the study of earth materials, objects in the sky and changes in the earth and sky
E-learning has evolved from its predecessor, namely distance learning. Distance learning attracted many learners from all over the globe, mainly because of its flexibility. It is not surprising to see more and more companies venturing into the e-learning businesses, when the global market for e-learning in 2002 reached US$90 billion (Yong, 2003). Another case cited by Morgan (2001) refers to Fortune Magazine's estimation in May 2000 that the online learning market will reach US$22 billion by 2003. These figures seem to suggest a bright market for e-Learning.
The popularity of e-learning is not only limited to working adults who are seeking higher qualifications without leaving their jobs and losing their earning power (Lau, 2003). This trend seems ever increasing as the Internet and computer technology become widespread as a daily necessity of the younger generation. According to Lau (2003), research revealed that 16 to 18 year old teenagers are really keen towards on-line learning or e-Learning.
Despite e-learning's current popularity, does it have any limitations? Evan & Hasse (2001) found out that learners are moderately lacking in computer proficiency and, since e-learning is centered on computer technologies, it is a barrier to those learners without good computer
skills. In addition, studies of Evan & Hasse (2001), O'Regan (2003) and Rovai & Jordan (2004) found out that learners face limited physical interactions among themselves in e-learning. The main purpose of this paper is to explore some limitations in this learning method. This is done by extensive literature review from major e-learning journals from all over the world. At the end of the paper, the author will discuss some well researched limitations of e-Learning. (A Critical Literature Review on e-Learning Limitations; Dominic Wong (2007))
The book Texter-medier-kontexter by Anne Heith (2006) briefly discusses video games. In the introduction, the game The Warriors (2005) is mentioned as possibly representing a new era of media violence discussions, as compared to the previous debate over video violence in connection with the VHS -release of The Texas Chain Saw Massacre from 1974. The game The Warriors was given four out of five stars in Aftonbladet (20051103), and was described as being extremely violent, romanticizing gang culture, and lacking moral guideline. At the same time it was described in Aftonbladet as a model for other games when it comes to variation and aesthetically pleasing environments (Heith 12). Heith also points toward Gee and mentions that he considers video games a good thing as they teach and encourage the player to solve problems. She states that other positive pedagogical advantages with video games could be that the player trains the ability to find patterns and structures (Heith 12).
If video games can be both extremely violent and teach young people these things, Heith states that there should be room for discussions about media in schools, as media creates consumers, and that the discussion can be grounded in different forms of textual analysis on the media texts (Heith 13). Moreover, the violence in the game The Warriors is against the values and interests of a society Heith says, and even though there are the above stated advantages with games, it does not make the games less important do discuss (Heith 242).
The rapid growth of Smartphone has lead to a renaissance for mobile services. Go-anywhere applications support a wide array of social, financial, and enterprise services for any user with a cellular data plan. Application markets such as Apple's App Store and Google's Android Market provide point and click access to hundreds of thousands of paid and free applications. Markets streamline software marketing, installation, and update—therein creating low barriers to bring applications to market, and even lower barriers for users to obtain and use them. (A Study of Android Application)
2.2 Local Literatures
Environment of Education in Philippines
Culture of about Education in Philippines
Filipino culture places a high value on education. For the majority of Filipinos, the only best thing for a child to acquire and secure a better future is through education. Because a good education has become increasingly hard to attain nowadays, there is increased demand for new and more convenient ways to obtain a post secondary school degree. Even the government has tried to change the formal school system by introducing new methods in learning. TESDA started with the identification of highly in-demand skills and then designed a Competency Based method patterned after the Australian government's Competency-Based Training (CBT). This application combined self-learning approach and formal classroom instruction.
CHED reported a total enrollment of about 2.5 million tertiary students in 2006 while TESDA has about 0.5 million school-based enrollment and another 0.7 million non-school based enrollees that includes (training centers operated by TESDA), community-based (training centers financed by the local government) and enterprise-based (corporate sectors) for a total of about 3.8 million in enrollment. The prime advocates that spearhead the drive to incorporate e-Learning technologies into the Philippines school system are educators from prominent universities like the University of the Philippines which has established in 1995 the UP Open University (UPOU), as an alternative to traditional classroom. It has started offering fully accredited classes in 2001. The University of Sto Tomas (UST) have added in
their curriculum an e-learning course that provides learning materials on-line named as e-LeAP (e-Learning Access Program). Moreover, Ateneo de Manila University, the De La Salle University and other major universities offer some form of online courses. Many of these academic institutions use prepackaged programs brought from suppliers, although some schools are now creating their own programs using a variety of software options.
Some schools, under the TESDA use Moodle, which is an open-sourced Course Management System (CMS) to help educators create on-line learning communities in carrying out their technical and vocational programs. On-line degrees however are still fighting an uphill battle to be recognized as legitimate equivalents to traditional degrees. There are only a few number of students use these services. Consider the culture of the Filipinos preference for a face to face interaction as learning process and are used to classroom training.
Infra of Computing and Internet in Philippines
During the recent conference of Computer Manufacturers, Distributors and Dealers Association of the Philippines (COMDDAP) last October 2006, they have estimated that there are over 1.53 million personal computers (PCs) in the country (i.e. about 1 computer for every 57 Filipinos), and roughly 7.82 million people can readily access the internet, which puts the internet penetration at about 9.0 percent. Users access the internet through their own personal computers, corporate facilities, schools and the growing Internet Café business. It is estimated that internet dial-up still predominates (80 percent of the total internet users) up to the moment. The big telecommunication companies PLDT, Digitel, Smart and Globe put enormous marketing campaign for DSL and broadband shift though. Internet penetration and infrastructure is superior in urban centers like Metro Manila.
Between 2000 and 2006, the number of internet users increased by about 291 percent, fueled by affordable pre-paid cards (preferred by Filipinos), increased access and interest, but most of all since users are dominated by Filipino youth, on-line gaming. Added to this is the desire of the corporate sector to identify more cost-efficient and productivity-enhancing training methods and the academic sector's drive to improve learning techniques to cope with the rest of the wired world.
2.3 Foreign Studies
The Role of E-learning in One International Project-based Organization in China
Nowadays, globalization has become an issue of interest in the corporate context. Human capital and knowledge have become essential in driving the so-called knowledge-based economy (Sampson et al., 2002). Companies need to manage information in an efficient way due to dynamic changes that lead to a more rapid obsolescence of skills and competences (Bagnascoet al., 2003). E-learning hence becomes an increasingly popular alternative form of corporate strategy aiming to extract the competitive advantage in global competitive markets (Mcrea, Gay and Bacon, 2000; Figgiset al., 2001).
Dominated by project structures project-based organizations have already been proved to be a good response to fast-changing environments, including both technology and client aspects, complex and large tasks, risk or knowledge-intensive activities (De Fillippi and Arthur, 1998; Turner and Keegan, 1999; Lindkvist, 2004;Martinsuo et al., 2006; Hobday, 2000; Davenport, 2006; Mitsuru, 2007;_Gacciatori,2008)._Project-based management brings some positive changes to organizations such as improvements in efficiency, motivation and innovation. However, it also makes organizational level learning become more difficult and may create a gap between projects and operations (Hobday, 2000; Lindkvist, 2004; Davenport, 2006; Thiry and Deguire, 2007; Ajmal and Koskinen, 2008).China's booming economy, averaging approximately 10% annual growth in the past thirty years, has attracted many international companies to come to this huge potential market. The market research industry, brought in by Go China by Proctor and Gamble 20 years ago, is still a young industry but one of the fastest growing ones in China.
In recent years due to the development of IT technology and also the requirement from a fast-changing environment, e-learning has become a part of the learning or training system in some market research companies. Generally the organization's headquarters is responsible for launching and maintaining this system and all the employees all over the world can access this system at their convenience in their own countries. Similarly, as part of a global organization market researchers working in China can get the most updated information or knowledge from this system. However, as a latecomer in this industry, the development of e-learning systems in China is different from western countries because of the different attitudes and usage of Chinese researchers. In other words, the role of e-learning in Chinese companies may end up with different results compared with how it works in the companies in developed countries.
We have witnessed the adoption of e-learning within project-based organizations such as the concept of a blended learning approach (Eklundet al., 2003; Bennink, 2004). However, so far, not much literature discusses e-learning project-based organizations in China. Therefore, our research is trying to contribute to fill this gap, by addressing the role of e-learning within the context of project-based organizations in China. Moreover, as typical project-based organizations a multinational market research company has been chosen as our investigative target to help us explore this topic.(Master's Degree in Strategic Project Management, Umea University, Autumn Semester 2008; The Role of E-learning in One International Project-based Organization in China by Li Liang and Omar Huvanandana)
2.4 Local Studies
A Study on e-Learning for Philippines
Development of information Technology and knowledge information society transfer brought huge change of education filed in the world. In fact, Educational infra of Philippines was meager before 4~5 years. Also computing and Internet infra it will not support to education environment. But Philippine education environment changed fast during 2000~2006 years. Development of network environment is big effect of computer game by Philippine young generation. Also, effect of education reform policy that Philippines government, Philippines making e-Learning systems for remote education environment. And, there is progressing various project with more interest about e-Learning. Therefore, the study wants to correct analysis and right direction presentation for Philippine remote education environment. (International Journal of Multimedia and Ubiquitous Engineering; Vol. 2, No. 4, October, 2007)
E-Learning in Philippine Schools
E-learning can be regarded as a relatively new concept in the Philippines and is still in its embryonic stage. Although open and distance learning has been documented to be introduced in the Philippines way back in 1952 through the Farmers' School-on-the-Air program over a one kilowatt radio station in the province of Iloilo, the development of distance education, much so of the e-learning environment lags far behind more industrialized countries due to a relatively lack of infrastructure, investment, and a pedagogy applicable to many Filipinos.
Education Market Trends
E-Learning is still an emerging market in the Philippines. Its use is still sporadic and most users represent only a small segment of the Philippines education and business communities. There are no stereotypical e-learners; schools large and small can be found using the technology. There is a slow adoption of e-learning mainly due to under developed infrastructure, high cost and the propensity of the Filipinos to maintain the status quo instead of implementing changes in training and learning system and processes. Two major types of e-learning solutions have begun to emerge in the Philippines (1) prepackaged, off-the-shelf courses; and (2) custom solutions. Currently, cost is a major consideration in adopting an e-learning solution, especially given the current exchange rate. GfK Asia is a leading global market research company and latest findings shows that Philippines Smartphone volume sales had grown to 326% and the fastest in
Southeast Asia (Singapore, Malaysia, Thailand, Indonesia, Vietnam, Cambodia and Philippines).
E-learning needs from some local distributors such as SkillSoft, Thomson NetG, Data train, and Element K, and others to build their own materials using Microsoft Office products and the Web.
In addition, our country Smartphone market share had also increased from 9 to 24% within a year. Findings also revealed that Smartphone growth was driven by affordable devices ranging from $100-$200,that would translate to approximately P 4,000-P 8,000 in the Philippines peso.
The demand for Smartphone's will grow even faster with the availability of low-end Smartphone's price at $100 and continued growth for the next two years. (Smartphone Sales in PHIL had grown by 326%-GfK Asia Survey)
Many technical schools provide certification preparation and training by applying e-learning methods. IBM has also ventured into a customized on-site training, consulting, course delivery transformation and outsourcing. Yapster, Inc. (2studyIT), a local distributor of Thomson NetG (USA), Element K (USA), Data train and other software providers for e-learning has penetrated the market. Also, some Asian neighbors have provided customized content such as ICUS and PurpleTrain.com (Informatics) from Singapore which offers business, IT, and health sciences program fully online.
E-Learning Environment and Prospects
The design for a good formula to suit the Filipino preference will open the opportunity for growth of e-learning in the Philippines. It will benefit individuals who place high value on education and the desire to succeed. Even those self-motivated and dedicated adult learners are most likely to benefit from fully online courses. And those who belong to large organizations such as universities, big communities, large and medium-sized businesses that can reduce their training costs and improved learning standards. In the final analysis, to remain competitive in the global workforce the Philippines has to give total attention to e-learning development and be used by business professionals, students, administrators and government offices (International Journal of Multimedia and Ubiquitous Engineering; Vol. 2, No. 4, October, 2007).
The Philippines is now considered as the fastest-growing market for Smartphone in Southeast Asia, with a staggering 326% increase in Smartphone sales over the last 12 months. According to Singapore-based research firm GfK, the country recorded the highest jump in Smartphone market share among its neighboring countries in the region, growing from 9 to 24 percent.
The growth in the country was significantly higher than the 78% growth posted in Southeast Asia's seven major markets, namely the Philippines, Singapore, Malaysia, Thailand, Indonesia, Vietnam, and Cambodia. In July this year, GfK reported that one of four Filipinos own a Smartphone, driven by the increasing affordability of Smartphone devices across the country. A separate GfK report revealed that Filipino consumers bought five times as many Smartphone's in the first five months of this year compared to a year ago, bringing Smartphone sales to almost 1.7 million units as of May this year.
In a separate report by research firm IHS, Smartphone's are expected to rise to account for the majority of global cellphone shipments in 2013, two years earlier than previously predicted. IHS revealed that Smartphone's will become the dominant mobile devices in terms of unit shipments, where Smartphone shipments in 2013 are forecast to account for 54 percent of the total cellphone market. The year 2013 will mark the first time that Smartphone's will make up more than half of all cellphone shipments.
Related Topics