Difficulties In Their Working Life And Injustice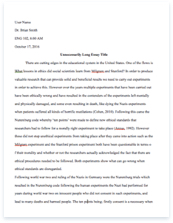 The whole doc is available only for registered users
A limited time offer! Get a custom sample essay written according to your requirements urgent 3h delivery guaranteed
Order Now
Nothing great was ever accomplished without making a sacrifice. In the essay "Songs of a Son", "From the Dark Tower" and A "Black Man Talks of Reaping" the main focus of these poems is sacrifice. But, sacrifice was not the only problem they faced. They faced hardship in their work life, and injustice. "From the Dark Tower" is about standing up for themselves, tired of being quiet. Cullen expresses that he and his people will no longer stay quiet under oppression. They will no longer tolerate not getting paid for their hard labor. In the poem, they express anger towards the mistreatment they received while they worked hard for their owner. "Not always countenance, abject and mute, that lesser men should hold their brothers cheap". The African Americans hide their pain, waiting to be equal. They would want time to pass by hoping for a change to happen one day. This change would not be just any change, a change that would make every African American's life much different.
They would wish to not complete their jobs for only satisfying their owners. It would not be fair to the works completed by the slaves just to get hatred by the owners. As well as, for the owners to get most of the credits and value the slaves were supposed to receive. "Song of the Son" is about spreading the word of racism and discrimination to the society. African American were not recognized for their hard work and dedication. They were always in the shadows, hiding behind their owners, waiting for their next task. The slaves were never credited for any of their hardships. Hiding behind their owners, never recognized by the society, slaves were always taken advantage of to do their work for them. "And let the Valley carry it along". By spreading the understanding of slavery, society should recognize that African American should not be treated with such disrespect and ingratitude. African American are as well human as white are and they should all be treated equally.
"A Black Man Talks of Reaping" talks about the bitterness that African American felt in a racist community. They were tired of feeling segregated. They did not want their younger, or future generations, to go through the hardships they faced. Throughout history, black Americans have been used to do the labor of white men. Black Americans were under appreciated for their hard work. The black American's hard work did show many profit, but the white Americans were the only ones who received it. In conclusion, "Songs of a Son", "From the Dark Tower" and A "Black Man Talks of Reaping", all share differences and similarities among each other. All three poems share the theme about segregation among the blacks. Blacks were treated poorly among the American race and were also taken for granted. "From the Dark Tower" was to express African Americans frustrations towards an unjust system and to promote equality. On the other hand, "A Black Man Talks of Reaping", reflects on African Americans will to endure. Both shared the thought that change was inevitable.
Related Topics