Differences between "intrinsic" and "extrinsic" rewards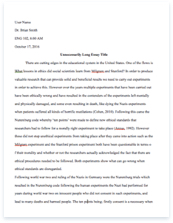 The whole doc is available only for registered users
A limited time offer! Get a custom sample essay written according to your requirements urgent 3h delivery guaranteed
Order Now
There is nothing harder than influencing the others to behave the way you want them to, and this is exactly the duty of every manager. His/her job is to make people perform in the best interest of the organization which is quite a challenging objective. While aiming at maximum productivity, management should be well aware that job performance is a function of ability and motivation (http://www.accel-team.com/motivation/). And though the process of improving qualification is time consuming and expensive as it involves training, education and experience, the motivation on the other hand may be enhanced quickly and efficiently.
Nevertheless, motivation is a complex issue as "individuals differ enormously in what make them happy- for some competition, winning and wealth are the greatest sources of happiness, but for others, feeling competent or socializing may be more satisfying"(Steven Reiss, 2005). However, motivation is frequently based on rewards, which can be described as intrinsic or extrinsic according to their nature.
The concept of intrinsic satisfaction or intrinsic motivation determines an activity as satisfying or pleasurable in and of itself as the rewards come from carrying out the activity rather from the result of the activity(http://www.beswick.info/psychres/management.htm). Naturally, these activities are things people like and want to do. To do these things they don't need to be paid, thanked or respected, commonly they do them for the good feelings they automatically and naturally get from the activity.
Intrinsic rewards also involve pleasurable internal feelings or thoughts and this is why the term "intrinsic" may sometimes occur with a different connotation in reference to incentives which are consistent with personal qualities, intentions and values. Satisfaction gained from such incentives may be seen as intrinsic to the person rather than to the task. They include feelings of personal satisfaction, a sense of achievement, status, recognition, the opportunities for advancement, responsibility and pride in the work (Lewis, 1111, p.113).
Intrinsic rewards are to a great extent within the control of the individual. This form of reward forms part of Maslow's higher order thinking on motivation and namely the needs for esteem and self fulfillment and is also often seen as akin to Herzberg's motivators ('growth factors'or 'satisfiers'); that is those factors directly concerned with the satisfaction gained from the job itself, as already mentioned, sense of achievement, recognition, responsibility, nature of the work and personal growth and advancement (Gordon, 1993, p.421).
Many, maybe most, activities are not intrinsically satisfying enough to get most of the peoples to do them consistently, so extrinsic motivation needs to be applied in the form of rewards (positive reinforcements), incentives, or as a way to avoid some unpleasant condition ("negative reinforcement" or punishment).
Those forms of reward are outside the control of the individual and at the disposal of others; sometimes the individuals' superior but more often the organization itself. Extrinsic rewards can be 'seen' and are akin to Herzberg's hygiene (or maintenance) factors as salary, perks and benefits, job security, working conditions, level and quality of supervision, company policy and administration and interpersonal relations, incentive arrangements , share schemes, pension schemes, insurance and wider facilities (Gordon, 1993). Surprisingly, these simple factors are often overlooked by management and can lead to problems in the workplace – even more so if other organizations are seen to be providing better rewards.
Intrinsically and extrinsically motivated activities may look the same on the outside but they are quite different. These activities are experienced differently and they occur under different conditions of reinforcement; however, both intrinsic and extrinsic rewards are very important to every person… and complexly intermixed. So, motivation may be reduced if the individual does not value either the extrinsic or the intrinsic outcomes, or if he/she has low expectations about one of the following rewards (Mullins, 2005, p.140).
It is usually easier to set up or arrange extrinsically motivating conditions than to increase one's intrinsic interest and satisfaction in some behavior. So, it isn't surprising that our culture attends more to providing social-economic pay offs than to increasing intrinsic satisfaction at work.
Managers are usually aware to some extent of the ways in which both intrinsic and extrinsic types of motivation affect performance and work satisfaction, but there are many complexities in how these different types of motivations and their relevant rewards affect behaviour. One of the most subtle and demanding complexities has been found to occur when extrinsic rewards are given for performance in a task which would otherwise have been undertaken purely out of interest (http://www.beswick.info/psychres/management.htm). But effects of the interaction are not simple and have been a subject of extensive debate in recent years. How extrinsic rewards affect intrinsic motivation obviously has many implications for the management of incentives for work and study where both extrinsic rewards and intrinsic motivation are very often found together.
When people are intrinsically motivated they tend be more aware of what they are doing, while giving careful attention to complexities, inconsistencies, novel events and unexpected possibilities. They need time and freedom to make choices, to gather and process information, and have an appreciation of well finished and integrated products, all of which may lead to a greater depth of learning and more creative output. Extrinsic rewards tend to focus attention more narrowly and to shorten time perspectives, which may result in more efficient production of predefined or standardised products. Job satisfaction and long term commitment to a task may also be affected (http://www.beswick.info/psychres/management.htm) .
It seems likely, that intrinsic satisfaction can be increased or decreased by our learning experiences, thought processes, and other reinforcers in the environment. Changing intrinsic satisfaction is very unexplored territory, even though there has been a big 20-year controversy about whether or not giving extrinsic rewards, like money, reduces a person's interest in doing tasks that are already quite interesting.
Recent researches are reaching to quite controversial findings. However, considering the overall results, receiving rewards does not, under all conditions, reduce one's intrinsic motivation to carry out the task (later without a reward). Furthermore, rewarding persons for carrying out tasks of low interest tends to increase the intrinsic pleasure one gets from doing the task. So, rewards are important in increasing intrinsic satisfaction or motivation to do low-interest activities (http://mentalhelp.net/psyhelp/chap4/chap4q.htm).
Receiving verbal praise and positive feedback increases the intrinsic satisfaction derived from that activity. This is true while doing both high-interest and/or low-interest tasks. In addition, the effects of receiving tangible rewards while doing high interest activities depends on the specific conditions under which the rewards are given. If the rewards are tangible, announced ahead of time, and explicitly offered for completing a task or for doing well on the task, the intrinsic interest in doing these tasks is less during a later free-choice time period (http://mentalhelp.net/psyhelp/chap4/chap4q.htm ).
Likewise, piece-work rewarding also reduces intrinsic interest while often increases productivity. Moreover, not surprisingly, if the reward is dispensed in such a way as to imply that the performance was poor, that will also reduce intrinsic interest in the task. On the other hand, when rewards, such as praise, are based on performance standards that imply one is doing well and performing competently, then the intrinsic interest increases.
Rewards sometimes reduce one's interest in an activity and sometimes they stimulate it. It is very important to know when rewards help and when they harm. This conflict between intrinsic and extrinsic motivation is important to understand both when managers are simply trying to understand behavior and when they are trying to arrange optimal conditions for encouraging desired behaviors.
Of course, rewards are necessary with uninteresting tasks, like most service jobs and factory work. Normally, people with largely unskilled jobs or whose work is uninteresting, repetitive and monotonous are the most difficult for management to motivate. Such employees are likely to adopt an instrumental orientation to their work and are primary interested with their monetary remuneration and security, instead of looking for improving of the content of their job (Gordon, 1993, p. 423).
The hospitality industry is an excellent example of field characterized by little opportunity for career advancement, personal challenge or growth and people are best motivated with above average payments- or at least they should be. Jobs in housekeeping (and food and beverage) operations of the hospitality industry represent the future of work in this growing service sector with jobs characterized by increasing repetitive physical workloads, low income, low skill utilization, low job control, and virtually no prospects for training and career advancement. There is compelling evidence that this kind of low-income jobs result in a disproportionate high burden of illness, injury, and disability (http://www.workhealth.org/projects/psfhotel.html).
As an aging workforce is faced with increasing job demands in a competitive industry constantly upgrading services and tourism remains a fast growing sector in industrialized countries the hospitality industry should become a major target for welfare-to-work and job training programs.
However, still little is done in this direction, as for a next year the average salary in the hospitality industry is the lowest in Bulgaria (http://www.nsi.bg) (fig.1). And as the work of, for example, cooks, dishwashers, waiters housekeepers, does not significantly change among different companies so such personnel feels little attached to a particular hotel or a restaurant, the best way to motivate such employees is an direct cash for above-average productivity, since the money remains the most powerful motivator( Vatchkova, 2000 ).
Average salary per month 2005
Economic activity I quarter II quarter III quarter IV quarter
Average 308 318 320
Agriculture 224 236 247
Mining industry 508 523 523
Manufacturing industry 279 290 293
Energy production and supply 536 566 566
Construction 247 267 276
Trade and household maintenance 252 239 240
Hotels and restaurants 205 206 207
Transport, communication 380 387 404
Financial intermediation 675 745 713
Real estate operations and business services 303 290 293
Public management and social security 430 446 453
Education 307 346 342
Health care and social activities 344 376 377
Other activities 236 236 238 In BGN
Figure 1
However, some big international chain hotels like Radisson, Sheraton and Hilton are trying to combine intrinsic and extrinsic rewards in order to attract, retain and motivate valuable employees. Appraisal schemes as employee of the month and various bonus payment for excellent performance, combines with different informational programs such as 'HOTline' and 'Yes I Know!'(Training materials, Radisson SAS) are trying to make the personnel feel important and cherished as a valuable asset to the company and are aiming to provoke loyalty and brand belonging.
To summarize, rewards are vitally important, especially in self-control and with important tasks that are not highly interesting. Rewards given in an undemanding, encouraging, complimentary way even increase intrinsic satisfaction. Rewards should be about performance and activities in business once seen as being beyond any kind of reward or bonus are more and more subject to "appraisal." Rewards used wisely may be the most powerful tool for changing and maintaining behavior.
However, reward systems have to be consistent, transparent and understood. Above all they should be equitable and seen to be fair. But they do not exist for their own sake; strategic reward management is useful in achieving company's strategic goal and objectives (Lewis, 1111). For the organization, a reward system aids recruitment and retention and ensures that employees work to a known and consistent standard. A well constructed reward scheme will motivate employees, increasing commitment and efforts.
References:
http://www.accel-team.com/motivation/
http://researchnews.osu.edu/archive/inmotiv.htm
Redman, T. and Wilkinson, A. (2001) Contemporary Human Resource Management: Prentice Hall
http://www.workhealth.org/projects/psfhotel.html
Vatchkova, E. and Djulev, K. (2000) Human Resources
Gordon, J. (1993) A diagnostic approach to organizational behavior (4th ed.) Allyn and Bacon
Mullins, L. (2005) Management and Organizational Behavior; London: Pitman Publishing
http://www.nsi.bg
Training materials for Radisson SAS
Related Topics