Developing yourself as an effective L&D Practitioner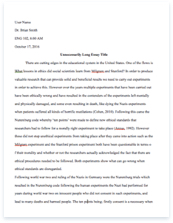 The whole doc is available only for registered users
A limited time offer! Get a custom sample essay written according to your requirements urgent 3h delivery guaranteed
Order Now
The (Human Resources Profession Map (HRMP) is designed to show what best practice might look like within all areas, and across all levels of Human Resources (HR) and Learning and Development (L&D). Information on this map is shown (below) by a circle made up of a core and 3 layers, and also 4 bands which are displayed to the side.
Starting from the core, I'll work my way out through the layers to the outer edge of the circle, and then discuss the bands, one by one. The core of the circle is applicable to all HR professionals, and is central to all roles. There are two aspects of the core – the very centre, labelled, 'Insights, strategy and solutions, and the ring around this, which is defined as 'Leading HR'. The centre reminds us that the HR professional have continuous awareness of business strategies and areas of weakness and have the skills and capability to provide genuine business solutions that fit with organisational values. Professionals should be able to consider a range of needs and factors, such as customer needs, financial constraints and political climate. This links closely to 'Leading HR' which follows, as to be in a position to influence strategy from on the offset, professionals must have first built the necessary trust, relationships and have proved their ability to lead and positively contribute to business goals.
They must lead first themselves, then others, and ultimately the resolution of issues themselves. The second ring around the core, relates to professional areas within HR ranging from Organisational Development to Employee relations, to Resourcing and talent planning. While it is important to retain an overview of all areas, I will focus here on my own area of interest, Learning and Development and will touch on Organisational development. Learning and Development essentially functions to ensure that the skills needed by staff to enhance the business are available. This could involve identifying areas of weakness, and then creating, or outsourcing training to strengthen skill in this area. It could also involve mentoring, developing leadership, and career management. It ties in with Organisational Development because this area works to steer the business in a direction which optimises effectiveness.
The third ring from the core is then the outer ring, and shows the 8 behaviours that all professionals should develop. These are: Decisive thinker, Skilled Influencer, Personally credible, Collaborative, Drive to deliver, Courage to deliver, Role model and Curious. Behind each of these sections is more detailed explanations and ways to achieve these skills. The bands are then final piece of the diagram and they show the different levels that a professional in each area can work at, and what differentiates between each of these levels. They focus on the areas below, and can help determine what skills might be necessary to develop before moving to the next level.
1. The relationship that the HR professional has with clients
2. The focus of the activities performed by the HR professional
3. Where HR professionals spend their time
4. What services they provide to clients
5. How their contribution and success is measured.
Comment on the activities and knowledge specified within any 1 professional area, at either band 1 or band 2, identifying those you consider most essential to your own (or other identified) L&D role.
I'm going to look at Band 2 within the professional area of Learning and Development. I think the following 4 areas are most relevant, and in order, to my current role of Trainer at the British Council: 6.4.2. Facilitate internal leaning events and workshops, delivering content as appropriate.
A major part of my role is the development and delivery of training materials. This involves a degree of event and people management, but essentially I must be able to provide the knowledge that the organisation needs in a digestible format.
6.11.2. Continually seek ways to improve learning and talent development activity to best meet individual or managers requirements. In a global organisation with a range of different needs and cultural approaches, flexibility from the trainer is imperative, as is the need to change and adapt where required. It's important to address the immediate but also longer term needs of learning and development across my organisation and analyse these in tandem with HR and the teams themselves to develop a strategy for improvement that fits in with the organisational, as well as team objectives.
6.9.1. Advise colleagues and managers on the best use of innovative learning technological solutions to improve capability
For me, this is about keeping costs down. There is now a wealth of fantastic training tools and knowledge available to us for free, and if I have a good knowledge of this, and of how our in-house systems can cope with delivering or adapting these, I can save time and money for my colleagues.
6.33.2 How to identify and demonstrate tangible business and performance benefits from learning interventions
This area is vital to maintaining the reputation of the team within the company, and to be seen as a team who are working with the organisational direction and not against it. It's important that as a team we can demonstrate our own worth and capabilities, and also ensure that L&D remains a priority.
Activity 2
With reference to your own (or other identified) role, outline how an L&D practitioner should ensure the services they provide are timely and effective. You should include: understanding customer needs (include examples of 3 different customers and 1 need for each, and explain how you would prioritise conflicting needs)
1. New Learners
New learners require a solid induction into the company's aims and objectives, and the ethos within which they will be working. They needs to be equipped with the tools to do their jobs well, and they need to leave training feeling capable and confident to do those jobs. Perhaps most importantly, they want to enjoy the training and need to leave feeling training their new job role and with greater trust in their new company. 2. Existing Learners
Existing learners may be more interested in job progression. They may be seeking new knowledge and information in order to use that in job applications, or to help prime themselves for promotion. Alternatively they may feel very comfortable in their current role (too comfortable?) and need invigorated, encouraged and re-enthused to push their own boundaries and see their role from a fresh perspective. 3. Senior Managers
Senior Manager want value for money. They could demonstrate this by wanting the cheapest possible training (e.g. Venues, materials) or by wanting it to take place over the shortest possible time, therefore saving them the costs incurred when their staff are out of their usual workplace. Training must meet business objectives, and really work!
Balancing these needs:
I would balance the needs above by starting with understanding the difficulties that a team or individual are experiencing, having a good grasp for the need for training. I would then show that I understand that providing realistic and quick solutions is crucial, and seek to implement this type of training, seeking the best value for money.
effective communication (include examples of 3 different communication methods and the advantages and disadvantages of each)
Email
Presentation
Intranet
Advantage
Email is quick, easy, and people are often accessing them on a regular basis, whether from work, home or their phone. In a presentation you are able to use a range of visual, auditory and kinaesthetic tools to stimulate your
audience. They can see your body language and get a feel for the tone.
You can provide a consistent message, and where misunderstanding is taking place you can encourage people to help one another online on post session forums.
Disadvantage
Different people have different email styles, and often this differ dramatically from their in-person personality. In this way, and due to time constraints, messages can be construed in very different ways to the way in which they were intended.
Delivering a presentation takes a degree of technical and personal skill. A badly planned and presented presentation with poor content could cause quite long lasting negative effects.
It can be difficult to get people to access, navigate and use the intranet effectively and to its full purpose.
Effective service delivery (include: delivering service on time, delivering service on budget, dealing with difficult customers, handling and resolving complaints) Delivering effective service often comes down to the discipline of the provider and their work ethic. The Trainer must be able to plan their time accordingly and use good scheduling tools to make sure they have a solid but flexible plan in place, and are able to meet deadlines. In order to deliver on budget, Trainers must always factor in the 3 D's of Design (materials, time of trainer, IT required), Delivery (Venue hire, travel, trainers time, expenses) and Delegate time away (calculate wages of people take the course, their travel and expenses, loss of revenue of them being out of post). Dealing with difficult customers is tricky and you must be able to objective, considering whether this was a stand-alone complaint, or the general vein of the feedback received. Ideally the complaint would be received in time for some corrective action to take place. Complaint should be referred to the Grievance and Equality policies of the company if necessary.
Related Topics