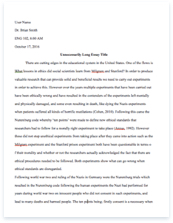 The whole doc is available only for registered users
A limited time offer! Get a custom sample essay written according to your requirements urgent 3h delivery guaranteed
Order Now
To be a healthy and successful dancer you need a balanced diet to ensure your body has maximum energy. A massive part of a dancer's health is what they consume and the nutrients such as carbohydrates, fats, protein, vitamins, minerals, fibre and water that they take in through these foods. The amount of these nutrients that are in the food we eat varies a lot so we need to make sure we eat a variety of different foods to fulfil the body's requirements of all nutrients. The five main types of food that we need to eat are Fat and sugar; Milk and dairy; Meat, fish and alternatives; Bread, cereal and potatoes; Fruit and vegetables. The first but smallest section of a healthy diet is Fat and sugar, in order to maintain a healthy, balanced diet a dancer's diet must include 9% fat and sugar. Most dancers worry about gaining weight, and therefore strictly limit the fat and sugar they eat. However, a diet too low in fat can damage performance and might even cause serious health consequences for the dancer. A dancer's diet should be composed of about 9% fat and sugar.
Foods low in saturated fats are the best types of fat to eat, such as avocadoes, nuts and seafood. A dancer must also eat a small amount of sugar for energy. Although most sugary foods like sweets, soft drinks, juice and desserts are quite bad for you, there are some healthy, simple sugars out there. When you eat simple sugars, you will experience quick energy without consuming a lot of calories. Dancers should choose simple sugar foods as a snack when they need a quick pick-me-up. Foods that are rich in simple sugars include fruits, honey and milk. The second section of a dancer's diet is Milk and dairy. Dairy offers a lot of beneficial nutrients and minerals and is a major source of calcium for a dancer. some dancers reduce their calorie intake, and consumption of vital vitamins and minerals, including calcium as they believe it might be bad for them. However they can potentially cause drastic long-term consequences. Ninety-nine percent of the calcium in the body is found in the bones and teeth; the other one percent circulating through the body is required for normal functions such as muscle contractions and blood clotting.
If you don't take enough calcium on a regular basis, there is a greater risk of suffering from stress fractures during your dance career, and osteoporosis when you are older. Foods such as milk, cheese and yoghurt should be consumed in the right amount. The next section is Meat, fish and alternatives. A main source of iron is found in these foods. Iron is an important mineral, which is essential in keeping the body healthy. It is necessary for the dancer for maximum energy and peak performance. A lack of iron can leave you feeling tired and prone to infections. If the condition gets worse, more dramatic symptoms may develop such as severe fatigue, cramps, headaches, shortness of breath, poor stamina and feeling the cold more than usual. Therefore it is vital that dancers consume about 12% meat, fish and alternatives on a regular basis to make sure that they have full energy to dance and they don't fall ill. Lean red meat is the best source of iron because it has 'haem' iron in it, which is well absorbed by the body. Red meat has double the iron as chicken and three times as much iron as fish. Generally, the darker the colour of the meat the more iron it contains and the more energy is provides. The fourth section of a dancers diet is Bread, Cereal and potatoes and a massive 33% should be consumed to ensure a balanced diet for a dancer.
The reason is that carbohydrate is the major energy source in muscles. Dancers who do not eat enough carbohydrate in their diet will compromise their ability to train because of low muscle energy levels. They will feel more tired during classes and rehearsals. To achieve a high carbohydrate diet, complex carbohydrates such as bagels, cereals, bread, pasta and rice are better than simple sugar carbohydrates and they will release energy for much longer and will help with stamina. One – two hours before training, dancers should have a meal that mainly consists of carbohydrates. Also, during a long stretch of training, dancers should stop every 40 minutes or so to have a drink of something such as Gatorade or Powerade to help with energy. The last section is fruit and vegetable and 33% must also be consumed like carbohydrates. Fruit and vegetables have very high fibre content which is essential for a dancer as it helps with high glucose levels which provides lots of energy for practices and performances.
They also contain lots of vitamins and minerals which are vital for a dancer's good health and prevention of illness. We must consume 5 pieces of fruit and vegetables a day to ensure a balanced and healthy diet and if a dancer is regularly eating less than they should then this will have a massive impact on their health as it could lead to weight gain and could mean they are more prone to illness and lack of energy. Fruit such as banana's provide a good source of potassium which is vital for good muscle and heart health. A suitable eating plan in preparation for a performance would begin in the morning with a breakfast of multigrain cereal, fresh fruit and either yoghurt or milk. After a class or rehearsal, veggie burgers served on a whole grain role and a big salad will provide carbs, fibre and protein whilst staying low in fat so is ideal. After a performance or strenuous class a meal of whole grain pasta with a tomato based sauce and either chicken or bacon will replenish a dancers energy and provide enough vitamins and minerals to keep the body's functions in check.
Related Topics