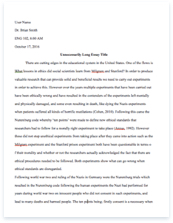 The whole doc is available only for registered users
Pages: 5
Word count: 1010
Category: Ethics
A limited time offer! Get a custom sample essay written according to your requirements urgent 3h delivery guaranteed
Order Now
The chapter 12 narrative by Joseph Menn, "Hackers Live by Own Code", establishes the claim that hackers have several ways to justify their actions. In order to illustrate this claim Menn uses the example of Mary Ann Davidson. It all started when Davison, the chief security officer for Oracle Corp., received a fax from a hacker in the Middle East stating that he was able to pilfer information from corporations such as Boeing Co., Ford Motor Co. and the CIA (Lawrence Hinman, 463). It is no surprise that once Davidson was aware of this she took immediate action and contacted the hacker. However, what was surprising is that after she contacted the hacker, Davidson described him as a "nice guy" (Hinman, 463). The significance of this example is that Menn is emphasizing the point that despite public opinion hackers are just like any ordinary person.
Menn continues to elaborate on this idea by highlighting the so-called purpose of a hacker's actions, which is to help by making "software more secure" (Hinman, 463). In their minds hackers believe they are helping because they are pointing out software's weaknesses such as loopholes that allow them easy access to private information. Menn describes this concept by describing hackers as "the sort of people who set aside the instruction manual and take a machine apart to see how it works" (463). This description eliminates the negative image one typically associates with hackers, and instead it portrays them as curious individuals who seek a deeper understanding of how things operate. I, for one, disagree with this position because hackers are invading private information whether it is from a corporation or an individual. It is clear that corporations and people do not want an outsider viewing their confidential information. Therefore, the act of finding ways to view this type of data is equal to that of intruding.
This notion of intruding proves to be an underlying theme in Oxford scholar, Luciano Floridi's, "The Ethical Evaluation of WikiLeaks". In his publication Floridi evaluates moral concerns of publishing confidential government records. From the very start he makes it absolutely clear that he disagrees with the claim that Wikileaks is a good thing because it embodies the act of whistle blowing. Floridi justifies his claim by emphasizing two questions in regards to the ethics of whistle blowing: one if it is ethical and two if its facilitation is ethical (Hinman, 476). He goes on to describe private information in terms of a sender, receiver and referent or in more simplistic terms party being talked about. Floridi bases is his argument on the premise that the whistle blower (sender) is intruding in the confidentiality of the referent and is thus exposing private records causing the referent to be at the sender's mercy (Hinman, 476). The significance of this illustration is that Floridi demonstrates how Wikileaks uses the act of exposing government records to keep the government in check regardless of whom it might affect.
It is from this point that he raises the question of "who will whistle blow the whistleblowers, if their behavior will become unethical?" (477). In other words Wikileaks prides itself in exposing governments illicit actions and intensions yet when the tables are turned who will expose Wikileaks' own illicit actions and behaviors? This question proves to sum up Floridi's argument in opposition to Wikileaks because it questions the moral principles behind the website's actions. In my opinion, I agree with Floridi's opposition to Wikileaks because it does not take into account how the publication of such information will affect the public. Let us say that the government has undercover spies living among its citiziens in order to expose some sort of forbidden activity, it is obvious that the government has disclosed this information from the public in order to achieve its goal. Let us say that Wikileaks then exposes this action by stating that the government has spies lurking among its citizens. As a result the citizens become highly skeptical of one another causing much chaos. The significance of this example is that despite of Wikileaks' intentions it failed to access the consequences of its actions.
It is quite evident that the subject of cyber ethics shows up quite frequently. Last month The Fresno Bee published an article regarding cyber bullying. Lewis Griswold's article " Visalia Pastor Sues Son Over 'Cyberbullying'" was about a reverend, Bob Grenier, suing his son, Alex Grenier, for defamation and cyber bullying. Based on the article, Alex Grenier claims that his father abused him as a child while using the Internet to develop an "online hate campaign" against his father (Griswald, A5). As a result of this action Alex Grenier has caused the relationship between his stepbrother and parents to be alienated, as well. In sum this article illustrates the drastic circumstances that result from using cyberspace to make accusations. This article does not seem to have anything in common with either Menn or Floridi's essays, except for the fact that it deals with ethical issues that arise from using the web.
After reviewing all three of these very diverse articles it is obvious that many ethical dilemmas arise from the use of the Internet. The Internet has proven to impact every aspect of our daily lives whether it is education, our work environment and even the way we communicate with each other. However, some of the problems that come about because of its use include the invasion of confidential documents, the publication of private government records and the extent of free speech. Hinman addresses these three aspects of the ethical predicaments that result from the uses of cyberspace in his introduction to Cyber Ethics. In his introduction he points out that the increased use of the Internet has allowed us to make our lives much more public, therefore allowing the line between public and private matters to become blurred. The consequences that are derived from this matter are difficult to handle because of the fact that the Internet is very difficult to monitor.
Related Topics