Cttls Planning and Enabling Learning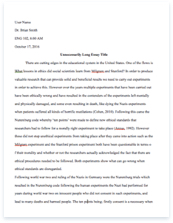 The whole doc is available only for registered users
A limited time offer! Get a custom sample essay written according to your requirements urgent 3h delivery guaranteed
Order Now
In this assignment I will be looking at how to negotiate with my learners and how to do this ensuring that each learner reaches their goal. I will also be looking at how to include my learners in their sessions as well as integrating the functional skills into their subject area, what are the communication techniques used and the possible barriers. Negotiating with Learners
As with all students the learner should have a willingness to learn, however in order to assess my learners needs I must look at their knowledge of the subject, determine their goals and how they will achieve those goals. It is my duty to ensure that the individual is on the right course. In this case it is often better to have an "Initial Assessment" which (shown in the diagram attached and comes from delni government uk website) usually comes at the initial screening or interview which will make sure that the student has the right skills for the course and if not where to start in order to gain the skills. Once the course has been identified then the initial assessment can continue with either a diagnostic test which will identify my learner's strengths and weaknesses and at what level my learner is at. Depending upon the type of education will depend upon the type of learning plan used. These can include Individual Learning Plan (ILP), Group Learning Plan (GLP) or a Personal Training Plan (PTP).
Once we have a starting point it is good to make sure that the learner is constantly reaching their goal. This means reviewing the progress made against the learning plan often throughout the time period of the course as well as giving the learner feedback from the tutor either orally or written, this in itself can be done through interaction with the student such as tutorials, assignments, exercises practical or written tests, role plays and projects. This is commonly called the Formative Assessment. Wikipedia 2012 states that: "Formative assessment is a range of formal and informal assessment procedures employed by teachers during the learning process in order to modify teaching and learning activities to improve student attainment.[1] It typically involves qualitative feedback (rather than scores) for both student and teacher that focuses on the details of content and performance.[2] It is commonly contrasted with summative assessment, which seeks to monitor educational outcomes, often for purposes of external accountability.[3]" Wikipedia From here we can gain what the learner has gained at the end of the course. This can lead to a pass, fail or referral. It also ensures that the criterion of an awarding body has been met, known as the summative assessment. Inclusive Learning
Booth and Ainscow (2000) stated that "inclusion in education is concerned with breaking down barriers to learning and increasing participation for all students, treating all learners on the basis of equality and non-discrimination". It is with this in mind that when writing lessons plans and delivering the lesson that the method of delivery and resources should be looked at. There are a number of learning theories about learning methods and styles. Skinner believed that a positive reinforcement experience by using praise and encouragement with enjoyable and manageable tasks would mean the learners would wish to repeat the experience. One of the most used learning styles is VAK by Neil Fleming (2012) based around and expanded the Bandler and Grindler's Neuro Linguistic Programming. By defining the learners styles, the best learning methods and resources can be decided upon, which will include all the learners. These can include presentations, lectures, discussions, video/dvds, games or quizzes, field trips, role playing, case study's, assignment/projects and group work. By using these within the session the tutor will have also been able to adapt session plans to suit all learners. Integration of Functional Skills
"The 14–19 and Skills White Papers,1 set out the government's commitment to ensure that all young people and adults, whatever their learning route, should be equipped with the functional English, mathematics and ICT skills needed for success in further learning, in employment and in adult life more generally." (Online pg2 BIS) According to the Department of Education functional skills qualifications can reproduce what the student has learned and show what they have learned. It is my responsibility to make sure these are embedded within the teaching. How this is delivered would depend upon the type of course being taught. The literacy skills can be embedded by the use of assignments, lectures and handouts. The Numeracy skills can be incorporated in graphs whilst the ICT skills can be incorporated with the use of presentations. Due to their being many parts to working with Microsoft Office such as word, excel and powerpoint I would need to try to incorporate the LLN skills into my exercises. When teaching Microsoft Word I would give my learners the assignment attached appendix 1. The numeracy is included within the margin settings, line spacing as well as within the exercise its self such as dates, the literacy would be included in discussing the exercise, reading the exercise as well as listening to instructions as the topic is discussed. Whilst the ICT skills are incorporated due to the lesson being in ICT. Communication
There are many ways to communicate with my learners both verbally and non verbally. By speaking clearly and in an appropriate tone, pausing, listening and answering questions asked, my learners will be able to understand their subject. The body language of my learners or the silence within the classroom are indicators of non-verbal communication and can give either signs of learners not understanding (long puzzled looks) or of understanding the subject (a nod of the head). However there are other barriers to my students learning. Some may have language barriers (english not being their first language), difference in dialect (colloquial), dyslexia, deafeness or even a wheelchair access problem. The colloquial barrier can be sorted by explaining what the word means whilst others may need extra support from outside the classroom. However it is those with special learning difficulties that will struggle the most (see attached sheet Specific Learning Difficulties) Conclusion
How would I ensure that all the above was included within my session and the barriers overcome? Firstly by following the initial assessment route I will ensure that my learners are appropriate for my class. This would mean assessing their knowledge and confidence in the use of Computers. With the use of an Individual learning plan and exercises I can along with my learners assess throughout the course if they are reaching their goals and where they are lacking confidence. The use of written exercises with easy to follow instructions will help learners to understand the goal of the exercise, whilst discussing the exercises before they are started can let the learners ask any questions and letting them know that they only need to ask if they find a problem whilst completing the exercise. Using a variety of exercises such as powerpoint, word, and excel gives all my learners a challenge in their weak areas but also something within their strength area. For those with dyslexia exercises on coloured paper may help whilst those who are deaf may need an interpreter. For my learners with more specific learning difficulties I will enlist the help of a support worker.
References:
http://www.delni.gov.uk/essential-skills-good-practice-assessment-process.pdf The Free Encylopedia Wikipedia (2012) Formative Assessment http://en.wikipedia.org/wiki/Formative_assessment Date accessed 8/10/12 AchieveAbility http://www.incurriculum.org.uk/files/1281472677/inclusive_learning_in_practice_v1.pdf Date Accessed 11/10/12 Business Innovation and Skills Department of, Functional Skills: The facts https://public.rgfl.org/Digital/subjectleaders/KS3%20%20KS5/functional%20skills%20policy%20statement%20latest.pdf Date accessed 16/10/12 The Free Encylopedia Wikipedia (2012) Learning Styles http://en.wikipedia.org/wiki/Learning_styles#Neil_Fleming.27s_VAK.2FVARK_model Date accessed 15/10/12 Department of Innovation and Business; Functional Skills: the facts https://public.rgfl.org/Digital/subjectleaders/KS3%20%20KS5/functional%20skills%20policy%20statement%20latest.pdf Date Accessed 16/10/12
Related Topics