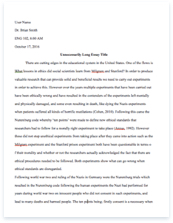 The whole doc is available only for registered users
A limited time offer! Get a custom sample essay written according to your requirements urgent 3h delivery guaranteed
Order Now
During Ctrip's early years, the Chinese travel market consisted of small, independent agencies scattered across the country. Many were state-owned and offered poor service to their customers, such as travel packages that consisted of overnight flights, mandatory shopping outings, and low-quality cuisine. According to Ctrip's CEO Min Fan, "few people cared about service quality." A national hotel inventory did not exist. Hotel chains made up less than 5% of the market and, since the Internet was in its infancy, travelers had to rely on newspapers to know which hotels were available in which cities. Customers that did have Internet could not book airfare online. They had to go to a local travel agent, who used a state-owned website to check availability/price and book on their behalf. These travel agents could not keep national data about airline flights on file, so they could only assist with local routes.
Ctrip's success was fueled by a number of forces, which can be better understood by viewing them through the PESTEL framework (see Exhibit 1 below). For example, Ctrip capitalized on the Chinese Internet boom by offering travelers a website with "superior content, [an] extensive online community, and user-friendly design." This website, Ctrip.com, gave the company a competitive advantage over offline competitors, who were still soliciting customers over the phone. This competitive advantage has proven sustainable for Ctrip, as the website continues to attract customers with new, unique features. For example, the recent addition of "one-hour express ticketing," allows travelers to book flights as little as one hour prior to departure. As long as Ctrip continues to add innovative online features and capabilities, its website will surely give the firm a sustainable competitive advantage. Ctrip also took advantage of technological innovations, such as the invention of the PDA, to gain a competitive advantage. Since the company knew that the sales strategy of handing out brochures and membership cards was easily imitable, it equipped its sales force with PDAs. These devices allowed salesmen to approach a customer, "access his record, identify the customer segments to which he belonged, and provide tips on how the sales staff should focus the conversation."
Most importantly, Ctrip leveraged advancements in technology to improve its IT system. The company was able to develop the IT system to modularize information from the state-owned platform TravelSky "so that even young, inexperienced call center staff could immediately quote an accurate price." This gave Ctrip a competitive advantage over other travel companies, who needed experienced employees to navigate the complexities of TravelSky. Liang said, "We realized that if we could use technology, there was not much competition." Therefore, as long as Ctrip continues to invest in technological innovation and make it a priority, it should be able to sustain a competitive advantage over more traditional travel companies. A positive sign that this is occurring is the Business Intelligence Department's "data mining and analysis to support scientific decision-making." Possessing such sophisticated systems to measure and understand consumer behavior will help Ctrip remain the industry leader. Analyzing Ctrip according to the resource-based view helps give us a better understanding of additional areas where the firm has a competitive advantage. According to Rothaermel, "this model sees resources as key to superior firm performance."
Ctrip's most important tangible resource is its call center, which is the largest in the industry. The call center gives Ctrip a competitive advantage because, as CEO James Liang points out, "it is difficult to imitate" and "nobody knows what's behind it."8 Indeed, Jay Barney, pioneer of the resource-based view, posits that, in order for a resource to give a firm a competitive advantage, it must be "costly to imitate."9 The call center's key strength, however, is that it is the driving force behind Ctrip's reputation for superior service, which is the firm's most important intangible asset. According to CFO Jane Sun, this reputation gives Ctrip a major competitive advantage because it positions the company "so far ahead of the market that the second player can't catch up…for at least 5 or 10 years."10 An example of the superior service that the firm provides is the wait time experienced by customers when they call in to make a reservation. Ctrip makes sure to keep it under 10 seconds. Another example is the cost-control service provided to corporate clients: if a corporate employee is given choices for a certain flight and doesn't select the lowest-priced option, Ctrip contacts his supervisor. Barney argues that a resource also must be rare for it to give a firm a competitive advantage.
One example of a rare resource that Ctrip uses to deliver excellent service is its Six Sigma program. The reason the program is rare is because Ctrip was "the first Chinese company to apply Six Sigma in a service business," and because "it succeeded where many others failed."11 Ctrip should be able to sustain a competitive advantage when it comes to service as long as it does not begin to outsource functions. What differentiates Ctrip from competitors is that customers receive "one-stop full service," as opposed to Taobao, where customers "get products from different agents or individuals."12 Ctrip should expand in to the luxury and budget travel segments. The first reason that Ctrip should expand in to the luxury travel segment is because the firm has seen that a market exists for such services. When Ctrip offered the luxury world tour, it sold out in only nine minutes. Some might argue that the luxury segment is very demanding and comes with a unique set of expectations. Others might say that Ctrip has no experience with the luxury segment and therefore shouldn't take the risk.
While both of these statements are reasonable to consider, it is important to point out that, with a 2010 net income of US $159 Million, Ctrip is well-positioned financially to invest in the resources necessary to become an expert on luxury travel. For example, Ctrip could build its own luxury division, bringing in experts from prestigious compaies like Ritz-Carlton and Four Seasons. In order to distinguish its services from those intended for FIT and budget customers, Ctrip could give the luxury division its own name and launch an entirely separate website. This strategy has proven beneficial for auto manufacturers like Toyota and Honda. Both companies, known for their affordable cars, introduced luxury models under new names and brands (Lexus and Acura respectively), and have enjoyed considerable success since.
Ctrip should expand in to the budget travel segment because of its growth potential. According to McKinsey, a global consulting firm, China's middle class (annual income of $9,000-$34,000) is projected to reach 75% of the country's population by 2022.13 Since this is the market segment most likely to purchase budget travel, Ctrip is very likely to exceed its goal of 20-25% annual growth. Critics might argue that catering to budget travellers will destroy Ctrip's reputation and image. However, just as with the luxury segment, Ctrip could create its own division and unique website devoted specifically to budget travellers. Also, Ctrip could use its size and economies of scale to offer cheaper prices than its competitors, allowing it become a cost-leader in the budget travel market.
While Ctrip has been enormously successful since its inception in 1999, the company can do more to sustain a competitive advantage in the travel services industry. For example, Ctrip should offer a mobile application or "app" to complement its website. According to Rothaermel, "a complement is a product, service, or competency that adds value to the original product offering when the two are used in tandem."14 An app would allow customers to take advantage of the website's "one-hour express ticketing" anywhere, even in the taxi on the way to airport if necessary. These types of innovations appeal to the younger, tech-savvy generation of travelers, and must be part of Ctrip's strategy if it hopes to continue offering superior service to its customers.
Related Topics