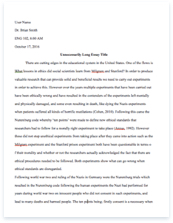 The whole doc is available only for registered users
A limited time offer! Get a custom sample essay written according to your requirements urgent 3h delivery guaranteed
Order Now
Information technology systems have transformed our world, dramatically improving productivity and efficiency in almost every sector of global business. In addition, developed Information technology has been changing the human life. In this assignment, I will show that many cases were brought to our life by computer. Articles by Fellenstein C., Wood R., David R. and Warwick are from the books. Articles from the internet will also be used.
Today, the Internet is very active in business-to-consumer, consumer-to-consumer, and government-to-consumer contexts. The use of the Internet in a business-to-business context appears to be rapidly gaining momentum. In recent years, 'the Department of Defense has turned the Internet over to commercial users'. As a result, its current use has increased significantly in business-to-consumer transactions and in business-to-business transactions. These rapidly growing transaction volumes have been accommodated by value-added network providers or applications has been advertising, by presenting electronic catalogs of products and services to a vast number of potential buyers and suppliers. Thus, more and more people buy merchandises on line because of convenient, diverting, cheaper than goods in shop etc. At one time, some companies entered to the domain of e-business and start to get the profit via new trading means.
Companies like IBM began with their human resource and financial systems and moved rapidly to integrate e-business technologies into their supply chain; they ultimately have successfully linked their suppliers and business partners into their legacy systems. The results of these initiatives are nothing short of spectacular: hence the term e-business. For example, e-procurement e-business solutions have resulted in a tremendous savings for many global corporate enterprises. This area of business is often a starting point for many e-business transformations. The time it takes to process and fulfill purchase orders has dramatically been reduced, from days to minutes.
In the supply chain area, IBM has significantly improved its order-processing cycle-time, thereby dramatically improving customer satisfaction number. Now IBM has achieved an overall savings of about $1.7 billion annually. Accordingly IBM is a main provider to the Internet industries, with its innovative leadership in "e-business" and its diversified set of platforms that support and interact with the Internet in almost any way one could imagine.
The future of global economics lay firmly in the hands of high tech development that would, eventually, give rise to a common world currency program and, eventually, the hopeful replacement of physical currency altogether. Computers are not only developing in the business industry but also developed a new society for us, as we know it's called as cashless society. Nowadays, many people just need to carry the credit card for paying, and don't have to carry so much cash as before, certainly the same as international travelers. According to the poll, Australians and Americans are most confident about carrying less cash and feel that US$80 to US$100 is sufficient. They could imagine living without cash and checks and paying only with plastic.
Another example of cashless using is when the people are going out for shopping; they usually don't bring extra money for it but using the VISA or Credit Cards to make a payment. A credit card is the only form of payment card that offers a revolving line of credit in addition to its function as a means of electronic payment. Credit cards are so widespread in today's world; it can substitute the use of cash. There also some counter can only use the cash for payment so the other way to get the money as soon as possible is by withdrawing the money from ATM (Automatically Teller Machine), it's easy for consumers to spend while being much cheaper and less attractive to criminals than cash. So on these cases, we can find more secure and convenient to our life through using the cards.
Some years ago, the idea of the Paperless office was popularized as an ideal. We are all familiar with paperwork—–such as filling out seemingly useless or unnecessary complicated forms. In wholesale distribution, paperwork is endless like packaging slips, shipping tickets, sales reports, vendor invoices, handwritten memos and other paper based documents seem to be everywhere.
Take an example in Paperless office solution: Distribution Company, A large auto glass distribution wholesaler that has warehouses throughout the US. Independent vendors' pickup auto glass products and sell them independently. Thousands of orders per month are filed. The problem is the vendors would pickup order and sign paper receipt for pickup. Receipts would be filed in storage. Occasionally vendors would call distributor asking to verify data on receipt. This was a very timely process. And the solution for this problem is scanning the receipts and automatically files the receipt into customer folder. For large customers, CDs were burned monthly with their receipts and delivered to the customer. The advantage for this company is the customer service was greatly enhanced and since the customer could be shown they had signed for the products there was no longer a burden for the distributor of having to prove they did not deliver the product to the independent provider.
There is no question that electronic data management can be used to reduce administrative burdens. However, paper doesn't cause paperwork, organizations do, and they are still quite with us. Because organizations can process electronic forms more easily than paper ones, it may be that that so called "paperwork' will even increase in the future, with most of it done on-line. It was never fair to blame the paper, so while we reduce paper use, we should not go overboard and try to avoid paper in hose cases where it is the best tool for the job. Paper is far too useful and satisfying to want to get rid of it. Even if we tried, we wouldn't be successful. A "Paperless Office" makes about as much sense as a "glassless office" or a "metalless office". 'The "Paperless Office" is like a starvation fast that just won't last. By contrast, "Paper Efficiency" is like a balanced diet with good physical exercise'.
From the above examples and analysis, we can observe that in nowadays, so many people do the business and earn more money via computer; cashless society is being headed by ourselves. Also, the 'paper efficiency' approach acknowledges the usefulness of paper, but recognizes that we can still use considerably less than we do now. Finally I can make sure one things that computer has already become one of the parts in human's life.
Bibliography
[1] 'Cashless Society' (2000). Available on line as a publication at:
http://www.cardweb.com/cardtrak/news/2000/june/15a.html
Assessed on May.15th, 2003
[2] Craig Fellenstein, Ron Wood (2000). 'E-commerce, Global E-business, and E-societies'
Assessed on Apr.28th, 2002
[3] 'E-COMMERCE SPECIAL REPORT' (2003). Available on line as a publication at:
http://www.ecommercetimes.com/perl/story/21648.html
Assessed on May.20th, 2003
[4] Warwick, David R. (1992). 'The Cash-Free Society'
Assessed on May.17th, 2003
[5] 'What about the Paperless Office?' (2001). Available on line as a
publication at:
http://eetd.lbl.gov/paper/ideas/html/paperless.htm
Assessed on May.16th, 2003
Related Topics