Company Introduction, Market Segmentation, & Product Positioning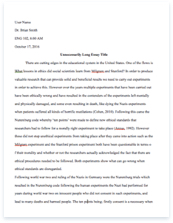 The whole doc is available only for registered users
A limited time offer! Get a custom sample essay written according to your requirements urgent 3h delivery guaranteed
Order Now
Divas Delight Cake Café is a small business bakery located in the Buckhead area of Atlanta, Georgia. It will have cupcakes and cakes with many varieties of styles, flavors, sizes, topping, decorations, frosting and designs. The Divas Delight Cake Café will have a lounge area where people can come and eat, mingle, study, and connect with the internet with free Wi-Fi. Divas Delight Cake Café will deliver and cater to birthday parties, wedding and all events that will be convenience for clients and provide excellent customer services. As a small business, Divas Delight Cake Café will have a widespread in the target market. It will have clients of all ages with its Diva Delight cakes and cupcakes with many custom made design. The cakes and cupcakes will be a low priced items that everyone will be able to afford regardless of the clients income. Amongst the various convenient services, merchandise options, and extensive target market, this bakery will be able to meet all the needs of a range of clients. Mission Statement
The mission of Divas Delight Cake Café is to produce a quality bakery products cost effectively; in an environment that is safe, clean and friendly for our staff and community. The integrity of our company is based on the principles of quality products, satisfied clients, hard-working employees, and our dedications to advanced expansion and improvement.
References
Hellriegel, D., & Slocum, J. W. (2010). Organizational behavior. (2011 Customer Edition ed.). Mason, Oh: Cengage Learning.
Ormrod, J. E. (1999). Social learning theory- human learning. (3rd ed.). Upper Saddle River,, NJ: Prentice-Hall.
Nina Specht, Sina Fichtel, Anton Meyer, (2007) "Perception and attribution of employees' effort and abilities: The impact on customer encounter satisfaction", International Journal of Service Industry Management, Vol. 18 Iss: 5, pp.534 – 554
Related Topics