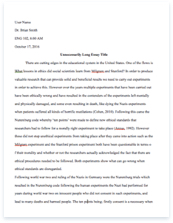 The whole doc is available only for registered users
A limited time offer! Get a custom sample essay written according to your requirements urgent 3h delivery guaranteed
Order Now
Computer shop business is one of the most in demand businesses here in Mandaluyong.Nowadays, internet cafes are really in demand because of the fast changing technology that thepeople embraced just like here in the Philippines. Some have their own laptops and bring it tocoffee shops so that they could relax and at the same time prepare their assignments and paperworks. The people today are very busy and would want to do their jobs in a beautiful andinnovative environment that could satisfy their needs and lessen their stress due to busyschedule.
Objective of Study
. To have an organized environment within the computer shop, having the separate computer for gaming and surfing to net.
. To give privacy to the client, and give convenience to every person who will use internet, and other office application.
. To prevent lag within the units, to have a convenient transactions because there will be a separate server and admin within the establishment.
. To maintain the proper use of computer in the café to give the best service to the customer.
Statement of the Problem
A growing number of people comprises Computer Shop and continuous using of computer because of their personal use. Including playing computer games, researching and doing of their projects and activities. We therefore came up with regards to this and wish to answering the following problems.
1. What is the different of using computer in the computer shop to the computer in the house.?
This is to certify that we (Naneth Llaguno, Maricar Dizon, Maria Lyn Rosalem, Shiela Mae Aninang, Raymart delos Santos) from Access Computer College had interviewed X-Games internet café held at Isetann 5th Floor Cinema Complex, Claro M. Recto Avenue Corner Quiapo Blvd. Manila on the 12 day of January year 2013. This case study is prepared in partial fulfillment in Data Communication subject. It hereby certify by the person below.
Mr. Jonathan Pagurayan
Access computer College
Professor
ACKNOWLEDGEMENT
We cannot do this compilation without the help of some people through their effort, financially, emotionally and socially. They may not that famous, but they deserved to have an acknowledgement.
We sincerely would like to thank to the person behind this interview to make this possible. For our teacher, who make it real and for giving us encouragement to did this. To Mr. Samboy who gives us an information about the background of the café, and to Mr. Handsome who gave us lots of information about their computers. Also , we thank them for allowing us to take pictures outside and inside their café.
And finally, we would like to thank our family for providing financial needs and support , Friends who share some ideas about computers and lastly, for ourselves for making this case Study possible. Thank you to all of them. Hope it will be not the last. Thank you.
INTRODUCTION
The first electronic computers were built in late Nineteen Forties. Although the computer is comparatively new invention the impact on every aspect of human activities is mind boggling.
Related Topics