: Communication and professional relationships with childrens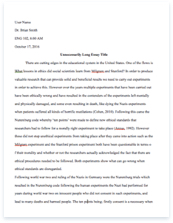 The whole doc is available only for registered users
A limited time offer! Get a custom sample essay written according to your requirements urgent 3h delivery guaranteed
Order Now
1.1 Explain why effective communication is important in developing positive relationships with children, young people and adults.
Effective communication is fundamental to establish trust, understanding and respect.
Identifying the benefits of effective communication are the keys to:
• Engaging attention and interest
• Avoiding frustration, distraction and misunderstanding
• Clear information
• Saving valuable time
• Promoting dialogue and interaction
• Generating a relaxed and friendly environment
We all interact better if we are treated with respect, we are listened to, we are given time and we feel confident and welcomed. Communication is an exchange, a 'two way' channel. Every time we open dialogue, communication is in motion and every action will generate a reaction.
1.2 Explain the principles of building relationships with children, young people and adults.
Understanding how to build positive relationships is the base for effective communication.
• Respect
• Time to listen
• Clear information
• Sense of humour
• Consideration
• Selecting the appropriate time and place
• Awareness of cultural, religious and language background
Being respectful and considerate to people we communicate with, is a first step to positive communication. Selecting the right way to start a conversation for instance, just to name one of the many ways of communication, will prove invaluable.
Taking in consideration if the situation is formal or informal, if we are talking to a child, young person or adult, if we are communicating with someone whose first language is not English, being aware of cultural and religious backgrounds. Remembering sensitive information that has been shared with us in a previous situation, will show that we care and that we have been listening. Knowing our audience and their surrounds and the people who they relate to. Working with parents/carers closely to find out a child's needs, interests, difficulties and abilities. Keeping an open mind and a good sense of humour. All of the above will be of great assistance in building relationships.
1.3 Explain how different social, professional and cultural contexts may affect relationships and the way people communicate.
The different contexts, in which we communicate, can be grouped as a starting point in formal and informal. After this main division, social, professional and cultural context will fall into one or the other. Failing to select the right group will result in using inappropriate language.
The language and ways of communication, whether verbal or non-verbal, used in formal and informal situations are very different. Written communication – email, texts, letters, noticeboards – will be used in both groups.
An example of this can be observed here, where the same event requires to be communicated in a formal and an informal manner, to different receptors. To achieve the right response, the way we communicate must be modified:
YEW TREE SCHOOL SPORTS DAY
1- Notification to school staff by intranet e-mail:
Subject: Yew Tree School Sports Day
Date: Wednesday 15th May
Time: 8:15am
Meeting point: KS1 playground
All school staff to meet at KS1 playground for briefing before going to classrooms to welcome pupils at 8:45am. Please attend on the day with appropriate clothing for the activities assigned to each department. Children will walk to the sports field in class groups. Registration to be done before leaving and at arrival to sports field. The same applies to the time when children will return to the classrooms, at the end of the event. Each class teacher to carry first aid equipment.
The safe guarding of this event will ensure a successful and happy day.
2- Invitation to parents/carers to Sports Day by e-mail:
Subject: Yew Tree School Sports Day
Dear Parents, Carers and Family Members:
With spring in the air, our Annual Sports Day is nearly here! We are all looking forward to sharing with you a fun day, full of activities.
Wednesday 15th May 2015 • 9:30am at the School Sports Field.
Refreshments and prizes! Come to cheer for your House Colours! Bring your running shoes for the parents' race and sun hats!
Within the formal and informal groups, verbal communication will follow a similar path. Choosing the correct tone and manner of speech; finding the appropriate time and place; considering body language and social and cultural customs.
References:
Baker, A. and Burnham, L. (2010). Communication and relationships with children, young people and adults. In: Mozley, J. Support Teaching & Learning in Schools (Primary). Essex: Heinemann. p1-4.
2. Understand how to communicate with children, young people and adults.
2.1 Provide an explanation of the skills needed to communicate with children.
Communicating with children requires the development of certain skills in order to do it successfully and positively.
The use of positive non verbal communication with children adds to the understanding and clear message. Facial expressions, smiles, eye contact, body language (such as body posture, lowering to their physical level when talking to a very young child) gestures (thumbs-up) are very important when communicating with children. Making eye contact reassures engagement of attention during communication.
Commenting: shows interest and reinforces statements.
Positive correction: helps the child or young person to learn by imitation. For example if you correct after a verbal mistake, repeating back positively, correcting the mistake at the moment of a natural pause, instead of interrupting in the middle of the conversation. Repetition: repeating something back reinforces what has been said, it is a good practice as it allows the children a little extra time to understand what has been said and if in doubt it encourages them to ask back. Active listening: Paying attention, showing interest, nodding, interacting. Providing opportunities for talk: allowing time; choosing the right space to promote communication (trying to talk to a child in a noisy playground and when the child would only be interested in playing is a very poor choice); not interrupting; being approachable (make yourself available) opening up conversation.
Patience and willingness to engage in communication: giving enough time to respond and to converse. Being understanding and provide opportunities for dialogue. Initiating conversation. Questioning and maintaining conversation: Encouraging conversation, inside and outside of the classroom. Listening. Showing respect and making them feel comfortable. Role model: teaching staff takes on a very important role in front of children, they are a role model in many aspects, language, manners, grammar, gestures, courtesy. Boundaries: maintaining professional boundaries with children, is very important. Physical contact should not be encouraged and should be kept to the minimum, particularly as children get older.
2.2 Adapting Communication with children and young people.
The level or ways of communication will depend on the age of the children, the context and situation, as well as managing differences and difficulties in communication.
Younger children tend to need more reassurance. Positive non-verbal communication and, in relevant situations, physical contact is required with the younger child, as mentioned in previous examples. With older children conversation and guidance is a better approach in communicating with a more mature child. Adapt appropriately your vocabulary for each year group and for individual circumstances. Depending on the situation and environment (activity or place) there will be the need for adapting our communication. For instance how to talk to a child in the playground in a relaxed and more social situation; or in the classroom when we need to focus their attention and concentration on their class work; or perhaps guiding the conversation to help better understanding.
Not all children will have the same level of communication, this will depend on their personal abilities, for instance children who's first language is not English, children with learning difficulties, hearing impairment, cultural differences, or children who are not very confident and find it difficult to talk to adults, just to name a few, will need to be given more time and opportunities to talk and not to feel under pressure. In some cases the help of a specialist professional (speech therapist, sign language teacher) or a family member to translate, will be necessary.
2.3 Different communication needs of adults
Communicating with adults also requires consideration. As with children, it is important to be sensitive to the communication difficulties or differences in adults. You will need to adapt your ways or means of communication, for example if you are talking to a parent or carer who speaks English as a second language: you may need a translator; or an adult who is hearing-impaired: you may need to make sure you speak very clear and you position yourself facing them to facilitate lip-reading; or in the case of cultural differences you may need to facilitate the right environment: if the mother of a pupil of Islamic faith needs to meet with the teacher, who happens to be male, it will be sensitive to offer the company of a female teacher in the meeting.
2.4 Communicating with Adults and children
Communicating with young people or adults uses the same core communication skills as with children, however, there are differences and adapting communication is necessary.
ADULTS
CHILDREN
Regular pace of speech
Slower pace of speech
Complex vocabulary
Simple choice of vocabulary
Subtleties of language
Direct language
Equal level
Position of authority with respect
Formal language
Informal language
Respect
Respect
Complex use of humour
Simple use of humour
Clear message
Clear message
Personal space
With very young children closer personal space is positive in cases such as lowering yourself to their physical height. Politeness
Politeness
Reassurance without been patronising
Need more reassuring
Repeat and check to make sure the message is understood
Use of accentuated different tones of voice
Communicating with adults also uses a wider range of options than with children, i.e.: e-mails, phone calls, letters.
When miscommunication occurs, it is important to discus where and why it happened to find a solution and a positive outcome.
2.5 Managing disagreements
Case Study 1
1 – Check that child B is hurt, deal with the possibly injured child immediately (ice-pack, clean the child's knee) 2 – Remind to child A the rules of sharing the toys at play time. Explain to child A why was wrong what he/she did and make sure he/she understands, encouraging child A to be sensitive towards child B and hopefully this would lead to child A reflecting and offering an apology to child B. Depending on the school's disciplinary policy, child A may loose play time as a result of his behaviour. 3 – Write a record of the incident. Tell the teacher or relevant staff involved. 4 – Staff should go over the rules with the children, emphasizing the importance of sharing and no aggressive behaviour. Considering a change on the way the "turns for riding" works, perhaps with the introduction of a timer, for example dividing the children in two groups of different activities/toys and change over at an agreed time. Increase supervision.
Case Study 2
1 – Seek advice from teacher / Head-teacher / Pastoral care supervisor. Check if the parents have told school their faith. Check if the parents were aware of the school ethos. 2 – It is important not to make assumptions. Be positive, polite, sensitive and understanding. Offer an apology and an explanation. Listen carefully to what they say and how the situation has affected them. Inform the parents of the school ethos and reassure them through the importance of good communication. 3 – Ask advice and support, discussing together as a team, how to deal with the situation. Ask if a similar situation had happened before at the same school and how was it dealt with. 4 – Discussing school's procedures, promote positive communication with the parents. Reassure them of the respect you and school feel for their faith. 5 – Improve information in regards to pupils, in particular social/cultural/religious that may be relevant to a better understanding of the pupil's personal circumstances. Always focus in a positive outcome and be prepared to reach a compromise.
3. Understand legislation, policies and procedures for confidentiality and sharing information, including data protection.
3.1 Summarise the main points of legislation and procedures covering confidentiality, data protection and the disclosure of information.
The Data Protection Act 1998
Schools can keep and use pupils information only for the purpose for which were collected. Schools can only have information that has been given permission to have and to use. All information about pupils should be considered confidential. Information should be relevant and sufficient and not be kept for longer than necessary. In addition, information also needs to be stored or disposed securely, whether the information is kept in paper or digital form. Data must not be shared/transferred to other countries without confidentiality legislations in place. Data can be shared with an external authority only when the safeguarding of the pupil is at risk (see The Children Act 1989) The Human Rights Act 1998
The Human Rights Act outlines the protection of human rights and fundamentals of freedoms of all people in the UK. The main articles that have a direct link to schools are:
The right to respect for private and family life (Article 8.1), the freedom from discrimination (Article 14), the right to education (First Protocol, Article 2), the right to freedom of expression (Article 10) The Human Rights Act is another policy that requires schools to respect and value all of its students.
The Children Act 1989
The Children Act 1989 was introduced in order to define the role of parental responsibility. Local authorities have the duty to make enquiries where there is evidence to suspect a child in their area is at risk (5.2 section 47 of the Children Act 1989) Schools are to cooperate with information in suspected situations of risk.
Working Together to Safeguard Children (March 2013)
All organisations (schools) should have a system in place for sharing information to secure the welfare and safety of children. Whether the information is shared within the organization, with other professionals or other organisations or authorities. If there are concerns about a child's safety and is believe that the child may be at risk, information should be shared with local authority children's social care.
School policy and procedure
Schools, as well as other organisations, will have agreed principles and procedures (the steps to follow for resolving particular situations) relating to staff; students welfare and safety (healthcare); teaching and learning; equality, diversity and inclusion; discipline.
3.2 Explain the importance of reassuring children, young people and adults of the confidentiality of shared information and the limits of this.
It is important to reassure children, young people and adults that the information you have or know about them is treated as confidential, and will only be used when necessary. In order to maintain their trust it is important they understand their rights to privacy. When talking to a child or young person, this can be explained in an informal manner. When talking to a parent this can be done in a more formal way, citing school policy and data protection legislation. Teaching staff must not violate their trust by divulging personal information in unnecessary or damaging gossip. Children and young people need to know that any information (in particular sensitive information) they share with a member of staff will be kept confidential. Establishing trust with children is paramount for positive communication and essential to help resolve problems. Adults need to feel safe in the knowledge that the information you (or school) have, will not be shared without their consent. It is a good practice to inform parents about their school's confidentiality policy.
3.3 Justify the kinds of situation when confidentiality protocols must be breached. There are certain circumstances in which you, as a member of staff, can pass on the confidential information without permission. If you become aware of information, which led you to a genuine suspicion that a child is at risk of harm, then it would be dutiful to inform the relevant authority. The first step to take, would be to seek advice from a senior staff, as your school will have a procedure in place to follow in cases of a pupil's welfare been at risk. The general rule is that if you believe a child is at a significant risk of harm (i.e.: physical or emotional abuse) then you should pass on personal information to those who would be able to prevent harm. In such circumstances, the law requires disclosure of personal information.
Related Topics