Communication and professional relationships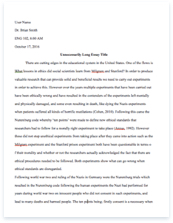 The whole doc is available only for registered users
A limited time offer! Get a custom sample essay written according to your requirements urgent 3h delivery guaranteed
Order Now
To establish respectful and effective relationships with adults incorporates a lot of the ways, manners and methods involved in communicating and maintaining effective relationships with children and young people, main points being, maintaining a high level of interest, listening carefully and intently to what is being communicated, responding appropriately to what is being related to you, and remaining polite, professional and courteous at all times. Relating to adults does depends on the person you are communicating with, for example, you will react and behaviour differently to a friend out of a school setting than you would with a colleague, Governor or parent whilst on school premises or within the school environment. We tailor the level of our communication and interaction many times without consciously realising we are doing it. We also tend to mimic behaviour without being aware to, and will tailor our response and reactions dependent on how we are treated.
It is important to respect the personal space of adults and not invade this and make a person feel uncomfortable. Being aware of our own body language and how this could be perceived or in some cases, misunderstood, is important. Simple mannerisms like folding our arms when talking to someone can give the impression of being a little 'stand offish' or uninterested. A sense of putting a barrier between yourself and the person you are talking to can also be one type of interpretation of this stance. Being knowledgeable of the subject matter being discussed is important to be able to effectively interact and communicate with an adult.
Maintaining eye contact and being aware of our facial expressions can make a difference. Showing a sympathetic face or a smile in the right place will make a person feel comfortable, feel they are being listened to and that they have your full attention. This can go a long way to putting a person at ease. Using the appropriate tone of speech to not appear patronising or sarcastic, and to show interest, comprehension and understanding is vital. Adding a touch of humour in the appropriate place and setting, can go a long way to 'breaking the ice' and commencing effective communications. Communicating and interacting with adults can be more prescriptive than communicating with children and young people as there tends to be more policies, procedures and legislation to follow. Schools and Academies have policies and procedures such as; Complaints Procedures
Grievance Procedures
Staff Discipline Procedures
Behaviour Management Policy
Data Protection / Confidentiality Policy
Information Sharing Procedures
Safeguarding – Child Protection Policies
There is also our obligations under the Criminal and Civil Law acts to be aware of. These policies and procedures provide detailed information on our responsibilities and expectations, they are there to follow when communication with adults requires a more formal approach. They are also extremely useful documents to peruse for information, guidance and advice.
Unit 3.2.2
Adult relationships as role models for children and young people are important as primarily this demonstrates to them how to behave. How to interact with other adults, pupils, children and young people. Children ultimately look to adults for guidance and will mimic their behaviour. Inappropriate attitudes and behaviour from adults will negatively impact on children. Adults set barriers for children, we are responsible for their health, safety and welfare until they are knowledgeable and responsible enough to look after themselves. Adults have a duty of care as a role model to ensure a child or young person is safe whilst carrying out their activities and again these 'rules and regulations' are imparted to them and can be carried forward to all aspects of their lives and development.
Related Topics