Commercial hospitality is just extension of hospitality in the home. Do you agree?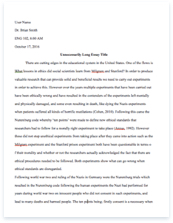 The whole doc is available only for registered users
A limited time offer! Get a custom sample essay written according to your requirements urgent 3h delivery guaranteed
Order Now
Hospitality is a difficult concept to define; numerous authors suggest it is both a social and commercial activity (Lugosi 2008). Nevertheless it's important to highlight a dominant theme in accepted definitions of hospitality. Brotherton (1999) defined hospitality as "a contemporaneous human exchange, which is voluntarily entered into, and designed to enhance the mutual well-being of the parties concerned through the provision of accommodation, and/or food and drink". Lashley (2000) sees hospitality as an overlap of three spatial domains including private, social and commercial. Thus hospitality is a broad conception in which social, domestic or private and commercial forms are found. The following essay will encompass arguments that suggest though commercial hospitality holds common themes and values as hospitality in the home, it is not just an extension, rather it's seen as its own domain.
Hospitality within a commercial context can be described as a formal and balanced system of (monetary) exchange whereby hospitality is provided in particular institutional forms such as hotels and restaurants that are fundamentally impersonal (Wood 1994). Wood (1994) explains how commercial hospitality is different to hospitality in the home as it's no longer about the giving of the host's personal food, drink and accommodation, instead it's simply an impersonal financial exchange.
O'Gorman (2009) traces commercial hospitality back to at least 2000AD through research of Mesopotamia where hostels and inns were found and controlled by the laws of the time. Commercial activity that reflects modern day hospitality such as large hotels and food and beverage outlets were also discovered in cities such as Pompeii. Literature shows that by 400BC commercial hospitality was vital and necessary to bring traders and tourists to the cities as a key source of revenue. In examining commercial hospitality it's evident that the sector was already separate and distinct from domestic hospitality. There was a significant quantity of food, beverage and accommodation operations, which attracted travellers, served the needs of merchants and was integral for business.
Commercial hospitality was available for those who had no connection to private hospitality or were inadequately privileged to receive hospitality of the state. Consequently, Muhlmann (1932) judgmentally implies that commercial hospitality was ignoble compared to other forms of hospitality. Though when reviewing evolution and history of commercial hospitality large amounts of judgmental literature was found and not uncommon (O'Gorman 2009). The important point to take from this literature is that commercial hospitality did not come out of the blue, it has existed for approximately 4,000 years and has always been understood and practiced within the industry separate from domestic hospitality (O'Gorman 2009).
As the nature and motives of hospitality have changed overtime and broadly reflect the evolution of different societies there has been a need for a breadth in definition (Brotherton 1999). Lashley (2000) examines hospitality activities within three spatial domains social, private and commercial. Social hospitality can be seen as the social setting in which the act of hospitableness and hospitality take place collectively, with the influence of social forces on the production of food, drink and accommodation. Social hospitality forms social bonds between guests and hosts in contexts of social gatherings such as weddings and christenings. It forms the development and satisfaction of social needs and creates a feeling of togetherness. Thio (2008) states, "Whether there is a meal or not, being together is the most important thing".
Lashley (2000) explains the private or domestic domain involves the nurturing motives of those who serve beverages, cook, entertain, make beds and create a safe environment. Within this domain the act of friendship is presented through the provision of food, beverage and accommodation. Friendship not only creates a symbolic tie between those involved in sharing hospitality but also creates a moral responsibility for the guest who has received the hospitality, to return the favour and host another occasion. Therefore, within domestic hospitality the role of the host is taken in turn without consideration for financial repayment. Morrison (2001) advocates values such as kinship, social duty of care and hospitableness, originated from hospitality in the home and are found within aspects of social and commercial hospitality. Lashley (2000) deduces that to some extent domestic hospitality shapes the expectation of social and commercial hospitality activities thus; a connection exists between the three domains.
Thio (2005) explains that though there is a connection, there is a key distinction between the concept of hospitality and the commercial hospitality industry: it lies within the money involved and the host guest relationship. King (1995) believes commercial hospitality to have a specific type of relationship between host and guest in which the host understands what would please the guest and enhance their comfort and well being whilst having the ability to deliver this service flawlessly. Whilst domestic hospitality is based on the reciprocity of friendship, commercial hospitality is based on a monetary exchange. Therefore a different type of host guest relationship exists within commercial hospitality, as consumers must pay to use the facilities available to them, and in return the host has an obligation to provide the best service that meets the needs and expectations of the guest (Thio 2008). It is for this reason; the money involved in the host guest relationship that commercial hospitality is seen in its own domain.
Hospitableness is a sincere and emotional form of engagement and focuses on the role and motivation of the host (Lugosi 2008; Lashley 2000). Historically commercial hospitality was seen as a mundane form of hospitality, whereby food and drink was provided with minimal or no interaction between staff and customers, and so it was suggested commercial provision may not involve actual hospitableness (Lugosi 2009). However Thio (2008) suggests that if a commercial operation was able to incorporate the social and domestic domain into their operating activities and act with hospitability, then this will contribute to the success of a commercial business.
For example the Sebel Hotel in Surry Hills Sydney provides a birthday cake and surprise for guests on their special day. The staff personally deliver the cake and surprise and sing happy birthday with the guest and their family. They may also be given a complimentary room upgrade and bottle of champagne. The incorporation of the cake reflecting the domestic domain and the birthday celebration reflecting the social domain has allowed for an emotional and sincere engagement with the guest, thus the act of hospitability has been created. The Sebel hotel has found that guests are most appreciative of this gesture and are highly likely to return and spread positive word of mouth. Furthermore, modern hospitality establishments that are able to incorporate social- interactions and values of hospitality in the home are becoming notably popular and are granted the opportunity for success (Thio 2008).
Home can be defined as a place of residence, safety, refuge, may be connected to a geographical location or may have no physical location at all (Ammer 1997). Home is seen as a setting and can most defiantly be seen as a setting for hospitality (Lashley 2000). Home spaces have become increasingly flexible, due to technological innovation and the increasingly common merger of work and leisure (MacCannell 1977).
Domenico and Lynch (2007) explore the spatial context of a commercial home setting and its dual function of private home and business. A commercial home in a leisure and tourism context includes a range of owner-occupied small businesses such as bed and breakfasts' and guesthouses that provide accommodation, food, drink, safety and comfort. Commercial homes aim to attract a different type of consumer, those who want a more specialised experience and want to be treated as a guest rather than a consumer. In this circumstance commercial homes can be argued to be an extension of hospitality in the home, although the basis of this host guest relationship is formed on a monetary exchange basis and not a basis of friendship (Thio 2008). Thus, a commercial home is merely a merge of two spatial domains the private and the commercial.
Host is derived from the Latin word hospes meaning stranger, it indicates equalizing a stranger to a host, allowing them to feel protected, and at the end of their journey, guiding them to their next destination (Pandya 2012). Pandya (2012) clarifies commercial hospitality establishments such as hotels aim to create a home away from home for their guests and do this by creating a positive host guest relationship, allowing them to feel protected and safe. At one point in time hotels were seen as fantasylands that offered things beyond routine. Now days hotels have become more functional places that offer expected facilities such as those one would find in their home. Further people are transforming their own homes to replica hotel suites bringing the aspect of fantasy into their home life.
In response Lovitt (2011) adds branded hotels such as the Hilton have added extended up-stay residential suites to their range. Hilton Home 2 Suites has been created to offer in particular to long stay guests a home away from home. Home 2 Suites is primarily targeted to business travellers who stay for more than 10 nights. Guests are placed in a suite with an in-room kitchen, books and magazines tailored to them and complimentary breakfast all at an affordable price. It is evident that people yearn domestic hospitality and in response commercial hospitality organisations such as the Hilton have begun to combine aspects of the private domain into commercial activities.
In conclusion, the understanding of hospitality activities can be separated into three spatial domains; social, private or domestic and commercial (Thio 2008). All which are individually distinct, whilst hold similar values of hospitality such as kinship, duty of care and hospitableness (Morrison 2001). Wood (1994) explains historically commercial hospitality was viewed as simply being an impersonal financial exchange however Thio (2008) presents changes overtime and how the integration of all spatial domains has enhanced commercial hospitality activity. The main difference between commercial hospitality and hospitality in the home is the basis of the host guest relationship. Within the domestic domain a relationship is based on friendship whilst a commercial relationship is based on monetary exchange, thus commercial hospitality is distinctive and found in its own domain, not as an extension of hospitality in the home.
Reference List
Ammer, C 1997, Home, viewed 23 July 2013, .
Brotherton, B 1999, 'Towards a definitive view of the nature of hospitality and hospitality management', International Journal of Contemporary Hospitality Management, vol. 11, no. 6, pp. 165 – 173.
Domenico, M & Lynch, P, 2007, 'Host/Guest Encounters in the Commercial Home', Judge Business School University of Cambridge, vol. 26, no. 3, pp. 321 – 338, viewed 23 July 2013, EBSCOhost, Routledge, item: 101080.
King, C.A 1995, 'What is Hospitality?', International Journal of Hospitality Management, vol. 14, no. 3, pp. 219 – 234.
Lashley, C 2000, 'Towards a theoretical understanding', In Search of Hospitality: Theoretical Perspectives and Debates, vol. 22, no. 1, pp. 1 – 17.
Lovitt, R 2011, Extended-stay hotels a home away from home, viewed 29 July 2012, .
Lugosi, P 2008, 'Hospitality spaces, hospitable moments: consumer encounters and affective experiences in commercial settings', Journal of Foodservice, vol. 19, no. 1, pp. 139 – 149.
Lugosi, P 2009, ' The Production of Hospitable Space: Commercial Propositions and Consumer Co-Creation in a Bar Operation', Journal of Space and Culture, vol. 12, no. 4, pp. 396 – 411.
MacCannell, D 1977, 'Tourist and the new community', Annals of Tourism Research, vol. 4, no. 4, pp. 208 – 215.
Morrison, A 2001, 'Entrepreneurs transcend time: a biographic analysis', Management Decision, vol. 39, no. 9, pp. 784 – 790.
Muhlmann, W 1932, Hospitality, Encyclopedia of the Social Sciences, Macmillan, New York, NY.
O'Gorman, K 2009, 'Origins of the commercial hospitality industry: from the fanciful to factual', International Journal of Contemporary Hospitality Management, vol. 21, no. 7, pp. 777 – 790.
Pandya, Y 2012, Hospitality sector calling: A home away from home, viewed 28 July 2013, < http://www.dnaindia.com/analysis/1741974/column-hospitality-sector-calling-a-home-away-from-home>.
Thio, S 2005, ' Understanding hospitality activities: social, private, and commercial domain', Jurnal Manajemen Perhotelan, vol. 1, no.1, pp. 1 – 5.
Wood, R 1994, 'Some Theoretical perspectives on hospitality', in A Seaton, C Jenkins, R Wood, P Dieke, M Bennet, M MacLellan & R Smith (eds), Tourism: The State of World Art, Wiley, Chichester, pp. 737 – 42.
Related Topics