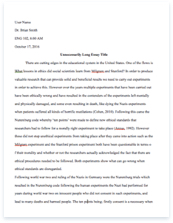 The whole doc is available only for registered users
A limited time offer! Get a custom sample essay written according to your requirements urgent 3h delivery guaranteed
Order Now
Choosing a college/university to attend to is one of the biggest decisions one must make in order to pursue a career in life, considering the fact that being able to finish with a university degree is our ticket way to employment. As a Japanese-Filipino student who grew up mostly in Philippines, it was always been my dream to be able to study and live in Japan. Thus I started my research on possible universities where I could apply.
At first, there were couple of universities I took into consideration as part of my choices, but as my research went on, the APU ritsumeikan got my attention with their dual language educational system and Multi-cultural environment; not only will it give me the opportunity of study the Japanese language and culture, it will give me the opportunity to see the world in different perspectives.
If I were to be admitted to the APU Ritsumeikan with the help of the Domestic Academic Incentive Scholarship, I would like to have the International Management as my field of specialty where most broad topics on how modern large businesses are being operated are covered in this course. This will give me the chance to specialize not only in one field but in different areas of business management like finance, accounting, marketing, global relations, etc. which will be used later on in our respective careers.
I would also like to approach my studies in a strategic manner where i intend to have a focus yet balanced learning where I put my academics as a priority in order to excel and achieve great heights, while having a balanced participation and activeness in extracurricular activities through clubs and societies where my skills and talents would be putted to use. Also I would like to take advantage of the global environment provided by the University by establish a good social relationship with my colleagues and professors where we would be able to interact freely with our cultural differences.
In addition, aside from the Japanese language program offered by the school,
I would like to set aside most of my free times learning the Japanese language through book and interacting with fluent Japanese speakers since it is part of my goal to be get a 1kyuu in the Japanese Proficiency test to be able to meet the requirement designated for the Japanese Government Jobs.
On the other hand, I've learned that there are nearly 200 Clubs and Societies available in the university, I would definitely like to take part in some of those clubs where my interests are found. Few of those that got my interests are the Rock Bands, Choirs, and the different business clubs where members would be able to discuss about economy of world, investments and managements and other broad topics in the field of Business in our modern society.
And finally, I will be working hard in achieving my goals as a student in the APU. I will do my best to be admitted as a scholar who will take part in uplifting the School's Name and of course exemplify in academics order to maintain a high standard grades. I know that our financial capability won't be able to support me a 100% in my school expenses since I grew up as the 2nd out of the 7 children in our family, so I intend help my family through providing most of my expenses through the variety scholarship programs offered throughout the university.
Related Topics