Cognitive Bias Is a Type of Error in Thinking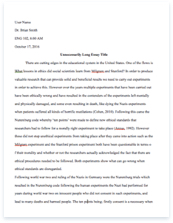 The whole doc is available only for registered users
A limited time offer! Get a custom sample essay written according to your requirements urgent 3h delivery guaranteed
Order Now
Abstract
Continued excessive alcohol consumption will result in the event of dependence that's related to relapse. This syndrome includes physical signs as well as psychological symptoms that contribute to distress and psychological discomfort. Clinical studies demonstrated that alcohol-dependent people are more sensitive to relapse-provoking cues and stimuli than nondependent individuals, and similar observations have been made in animal models of alcohol dependence, and relapse. However, resilience has become an issue in positive psychology research little is known about the cognitive biases of individuals with resilience.
This study pointed to the association between people with low cognitive bias and high resilience are lesser or not prone to relapse. The scope of the study is to understand and identify the client's tendency to relapse treatment and thereby help in preventing relapse in alcoholic clients.
Introduction
The development of alcohol dependence is a complex and dynamic process. There are many neurobiological and environmental factors influence motivation to drink (Grant 1995; Samson and Hodge 1996; Vengeliene et al. 2008; Weiss 2005). Although an increasing trend of people who are dependent on addictive substances especially alcohol, due to its easy accessibility. The cognitive biases and resilience can be two factors which can be associated with the alcohol-dependent patient as evidence shows (Waterset al., 2003, Janeset al., 2010; Li Peng, Hong-Wen Cao, Yongju Yu, and Min Li, 2017), there is no question that relapse represents a prevalent and significant problem in alcoholism. In fact, given the high rate of recidivism in alcoholism, relapse is a major impediment to treatment efforts.
Substantial research efforts have been directed at modeling relapse behavior, as well as elucidating neural substrates and environmental circumstances that are associated with or promote excessive drinking. People with alcohol dependence often have a high rate of relapse. Relapse is characterized by a return to unhealthy behaviors and negative consequences that characterize addiction.
It can be in any form such as emotional, mental, or physical. Events that potently trigger relapse drinking fall into three general categories: exposure to small amounts of alcohol (i.e., alcohol-induced priming), exposure to alcohol-related (i.e., conditioned) cues or environmental contexts, and stress. Clinical laboratory studies have found that compared with control subjects, alcohol-dependent people are more sensitive to the ability of these stimuli and events to elicit craving and negative affect, which in turn presumably drives an increased desire to drink (Fox et al. 2007; Sinha et al. 2008).
Theoretical accounts postulate that relapse may play a crucial role in resilience. It is defined as the ability to recover from a setback, adapt well to change. Therefore, mechanisms of resilience are crucial to the understanding of the neuroadaptive potential and its behavioral consequences. The role of resilience in relapse can be used in the development of strategies and interventions to enhance resilience to prevent the onset of addiction or relapse.
However, cognitive bias may play a crucial role in resilience. These are often a result of the brain's attempt to simplify information processing and increase our mental efficiency by enabling us to make a quick decision without any conscious deliberation. A Cognitive Bias is a type of error in thinking that affects the decisions and judgments that people make. It can also distort our thinking, leading to poor decision making and false judgment.
Therefore, this article will provide an overview of the basic features of alcohol dependence and the two factors associated with it; cognitive biases and resilience. It will present evidence from both clinical and experimental studies that highlight long-lasting physiological and emotional changes that are characteristic of dependence and have been postulated to play a key role in persistent vulnerability to relapse.
Related Topics