Clothing Industry Analysis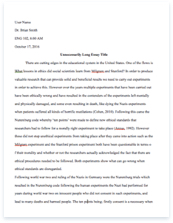 The whole doc is available only for registered users
A limited time offer! Get a custom sample essay written according to your requirements urgent 3h delivery guaranteed
Order Now
-Global women's clothing industry is expected to exceed $621 billion in 2014
-12% increase in 5 years
-Retailers currently have product surplus from economic recession. Currently taking advantage of rising consumer confidence, retailers are offering discounts and encourage spending
-The US womenswear industry was severely affected by the housing and economic crisis. As unemployment meant lower levels of disposable income, family budgets had less room for women's apparel. The industry fell more than 5% year-on-year in 2009. The industry has witnessed a degree of recovery since 2010, with near 0.5% growth, climbing higher again in 2011. Cheap imports will likely constitute the main challenge faced by the US womenswear industry in coming years.
-China is predicted to become the global leader in the womenswear market by 2014, exceeding $72.4 billion
COMMODITIY PRICES
-the global commodity price boom, the weakness of sterling, the rising costs of labour in the Far East and rising farm gate prices have all seen input prices rise on a scale not seen in recent times.
-the clothing sector has been affected by cotton prices increasing by more than 140% over the past six months (Q3 2010 – April 2011) whilst oil prices have risen by about 30% in the first quarter of 2011.
-retailers have done a good job of keeping their prices down and remaining competitive during the downturn, current inflationary pressures now seem to be having an unavoidable effect on pricing. Many manufacturers and retailers have been absorbing past cost increases by offsetting them through cost savings elsewhere, supplier support, product redesign or by lowering profit
margins, but anecdotal evidence suggests that the ability and willingness to continue to do so is reaching its limits.
EURO
-cheap cotton price is offset by Euro sovereign debt crisis
-In the clothing manufacturing industry, the market structure is very mature and highly competitive
Trends
-downward pressure on price and upward pressure on rents
-dominance of large business over smaller firms
-International competition
-E-commerce
Factors that affect competition
-New Entrants
-Private Labels
-Advertisement
-Competitors Focus
-Consumer's Buying Power
http://www.businessweek.com/articles/2012-07-26/gaps-athleta-looks-a-lot-like-lululemon -from this article, Gap and Lululemon are competitors!?
Lululemon – founded 1998
Gap – founded 1969
Related Topics