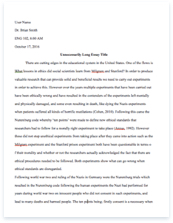 The whole doc is available only for registered users
A limited time offer! Get a custom sample essay written according to your requirements urgent 3h delivery guaranteed
Order Now
1. From a Christian perspective, why did Marxist communism fail? From a Christian point of view, Marxism failed because of its atheistic qualities. Marx forbade and dismissed the practice of religion. Instead of allowing common religious beliefs to be incorporated or flow freely into Marxism, governments chose to censor religious practices, which of course brought about resistance from the people. This is one of the main reasons Marxism did not fair too well or even last.
2. Which is a more Christian form of government, democratic capitalism or democratic socialism? Democratic Socialism of late has been the more favored form of government. Democratic Socialism stands by the poor and does not blame them for their situation. Its goal is to protect the working class and weaken the power of large corporations. It aims to decrease the influence money has in politics, empower people to contribute to the economy, and have equal gender and cultural relationships. This views work better with the Christian perspective.
3. What functions does government have to undertake because of fallen human nature? Because of fallen human nature, government has to step in and take it upon themselves to enforce certain rule/laws for the protection of its citizens and land as a precaution to ensure safety and protect the earth God gave us. Because man has a sinful nature, we need laws to ensure the economic growth of our country. We can use the example of discrimination. Unfortunately, there are many forms of discrimination. People must and should be treated equally, fairly, and just. Those who do not abide by these legal boundaries should be held responsible. This is why we have antidiscrimination laws for age, gender, race, and religion to name a few. As Ephesians 4:32 states, "Be kind to one another, tenderhearted, forgiving one another, as God in Christ forgave you".
4. Should Christians concern themselves with the regulatory activities of government? If so, what areas of regulation are most significant? Yes, Christians should be concerned with regulatory activities of government. Regulatory activities have a profound effect on the government by contributing to economic development, GDP, and labor force. Areas of significance include: the environment, and monetary transactions. For example the EPA (Environment Protection Agency), regulates: air enforcement (sets regulations to monitor air and amounts of radiation in the atmosphere), water enforcement (clean water), chemical and waste cleanup, and criminal enforcement (those who violate environmental laws). Since God gave us this earth we need to protect it.
This is why I am that person who picks garbage that people throw on the street from their car windows. The Federal Reserve Bank (FRB), was created by the Congress to provide the nation with a safer, more flexible, and more stable monetary and financial system. It supervises and regulates banks to make sure they protect the credit rights of consumers.
References
Stapelford, J. E. (2009). Bulls, bears, & golden calves: Applying Christian ethics in economics (2nd ed.). Downers Grove, IL: InterVarsity Press http://www.federalreserve.gov/faqs/about_12594.htm
http://www.epa.gov/
Related Topics