Chicken and Eggshell Sidewalk Chalk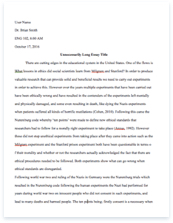 The whole doc is available only for registered users
A limited time offer! Get a custom sample essay written according to your requirements urgent 3h delivery guaranteed
Order Now
I. INTRODUCTION
* Background of the study
Nowadays our country is facing economic crisis and also pollution that makes our Environment damage so we decided to make funky colored sidewalk egg chalk as our science investigatory project. So based on our title name we will use eggshell not any eggshell because we will use chicken eggshell as an alternative ingredient for sidewalk chalk, we believe that this study will be great and popular because as of now children, students and teachers consume many of chalk which is expensive so we do this study and improve it for children who plays on sidewalk outside their house.
* Statement of the problem
This study aims to discover the use of eggshells in producing chalk in terms of the chalks whiteness and writing capabilities.
* Significance of the study
This study can give benefits to the community specially to the teachers, students and faculty members. This will help them to save money on buying commercial chalks because they can make their own chalks at home using materials that is easy to find and very cheap. This will also benefit to the people who are eating eggs daily because they can recycle the eggshells to make a chalk which they can use.
* Hypothesis
Eggshells can be used as an alternative ingredient in chalk production because it has the same characteristics and components in commercial chalk production.
* Scope and Delimitation of the Study
For about one month, our group was trying our best to make our sidewalk egg chalk be successful. We search lot of information connected to this study that could help about the eggshell sidewalk chalk and how to make other color of it. Our group did not spend much for the materials because most of the ingredient we use is no need to buy it was chicken eggshell, rice dust, hot water and color. And about equipment we only use mortal and pestle, chopping board, and small container
II. Review of Related and Literature
* Related Literature
* Related Studies
III. Methodology
First, crash the eggshell using mortal and pestle into fine crash powdered egg shell
Second, mix the 1 teaspoon of fine eggshell powder and 1 teaspoon of rice dust together
Third, put 1 teaspoon of water with your coloring matter
Fourth, mix it together using your bare hands
And last, mold it whatever shape you want and store for 2 days in dry area (not cold) to harden
Related Topics