Cheating In Relationships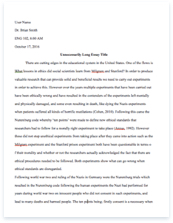 The whole doc is available only for registered users
OPEN DOC
A limited time offer! Get a custom sample essay written according to your requirements urgent 3h delivery guaranteed
Order Now
Some of the reasons why people cheat are entirely based on emotional needs. However, people are not always perfect in their actions. In many cases, the strength of the relationship does not prevent conflicts. Infidelity is the major cause of conflict in many relationships since it is about feeling emotionally connected to someone else.
One of the main causes of infidelity is the need for or lack thereof appreciation. Some spouses who feel unloved or unappreciated may start looking outside their marriage for sources of comfort and affirmation. These partners blame their spouses for their infidelity rationalizing it as lack of attention and love from their partners.
Another reason for infidelity is revenge. If your partner cheated on you before or you have suspicions about his or her faithfulness, this might lead you to trying to get back at your partner by committing similar offenses hence the saying by Gandhi "An eye for an eye makes the whole world blind." Perhaps you have secret anger or bitterness towards your partner, you should not hide it, let him or her know of your feelings and decide if you are able to forgive and forget. If you cannot, it is better to get out of the relationship rather than to stay and cheat.
The third reason behind infidelity is self destruction. Some people have low self esteem in that even when something good happens to them they think they don't deserve that gift. In response to their feelings they may go out of their way to self destruct their relationships. Self esteem and trust issues may require support in the form of couples or individual counseling. If your mate is suffering from such feelings assist them by offering love, praise and affection.
Some of other destructive things which once done by a spouse will guarantee the a partner to cheat includes;
 Putting your spouse down all the time: – People have a strong urge to be respected rather than to be liked and once you put your spouse down in the relationship he or she ends up feeling worthless and gets emotionally hurt. In most cases, people who cheat end up confessing that their spouse did not think they were good enough hence they ended up with other partners who make them feel good about themselves.
Lack of sexual desire: – This is probably the main reason as to why several people end up cheating on their spouses. Sometimes one of the partners is not interested in having sex while the other has a strong urge and desires to do it. At this point one of the lovers starts looking for other partners who can satisfy his or her sexual needs.
Not spending enough time together: – When one is in a relationship, it is important to spend enough time with his or her spouse. Some couples just do not have enough time to spend with their partner and their partner starts looking for other partners to spend their time with.
Men are cheating more than women since from studies reveal that 45 – 55% of married women and 50 – 60% of married men engage in extramarital sexual affairs at some time or during their relationship. There are a lot of unsatisfying and empty relationships existing between spouses out there; however, the reason why infidelity statistics show men are likely to cheat than women are high is because people place a higher value on their careers, children, friends or hobbies and not on their relationships with their partners. The bottom line is that if you want to avoid becoming a case that adds to the infidelity statistic, then you have to nurture and prioritize your relationship with your spouse or your partner.
Other factors that may lead a person to cheat are;
Dependence: – cheating seems like an independent behavior. We can say cheating is doing what you want, when you want. But also cheating is a dependent behavior since cheaters are dependent because they are not strong enough to break up with their significant other in order to get with the new person.
Confusion: – When the perfect storm of confusion is going through on your head, you make mistakes and hence you end up cheating.
Because they let you: – That person who cheated may lose respect for the other and might continue to cheat because they know they can get away with it, because the other party will always take them back.
Nurturing: – When one party mistreats the other, the first instinct is to get away from him or her. But sometimes it is not that easy because maybe there are children to be raised. If one party feels trapped in a bad relationship, they will run to the open arms of a person who treats them well.
The Thrill: – Some people just enjoy the thrill of cheating: running around secretly, risking getting caught, and creating thrilling moments with a forbidden romance.
Mid-life crisis: – Due to pressure in life people tend to cheat on their spouses. When people reach midlife, an age bracket between 40 – 50 years of age, they tend to get psychologically affected by the fact that they are growing old and their bodies and minds might not be able to engage in activities that they hitherto partook. This creates a mental crisis which inclines the person, particularly men, to try to prove to themselves that they can still do the things that they did in their youth.
The need for a secret life: – Some partners need to live a confidential life. Hence when the other partner wants to know the activities of the other partner, the former cheats since he or she does not want anyone intervening with his or her life.
Marriage with a long history of unhappiness: – When spouses live in a marriage that is not pleasing to the other, the other spouse may decide to cheat in a quest for satisfaction and a better life.
Drug and alcohol abuse: – Some partners are drug addicts and since they do not want to involve their partner they ends up lying to them. Drugs and alcohol are also known to inhibit logical thinking.
In conclusion Cheating is a strategy to enable an individual to avoid intimate relationship. If one wants to protect their relationship from infidelity, they should first protect it from the silent killers which are jealousy, bitterness, low self esteem, and mistrust and the only way to do this is through honest communication. Revealing emotions and needs to partners may encourage him or her to be faithful. If one is not feeling loved or appreciated in their relationship, they should take responsibility for those feelings and discover the reason as to why they feel that way. Personal and sexual needs should be addressed upfront.  Whether one feels unloved because their spouse is spending too much time at work or if they are jealous of their partner's relationship with other friends, these issues should be addressed together as a couple.
References
Lewis, J (1997) Marriage as a Search for Healing. Psychology Press
Clarke-Stewart, A and Brentano, C (2007) Divorce: Causes and Consequences.
            Yale University Press
Taylor, R (1997) Love Affairs: Marriage and Infidelity. Prometheus Books Press
Solomon, S and Teagno, L (2006) Intimacy after Infidelity. Harbinger Publications
Rich, H and Kravitz, L (2001) Guide to a Perfect Marriage. Alpha Books
Related Topics