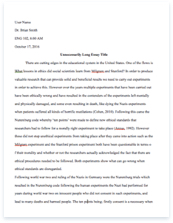 The whole doc is available only for registered users
A limited time offer! Get a custom sample essay written according to your requirements urgent 3h delivery guaranteed
Order Now
In relation to the health belief model, a relevant campaign would be the Change 4 Life campaign. This campaign gives enough information and resources to alcohol abusers whose lives are at risk because of alcohol. It helps them to eventually quit their habit of drinking. This campaign also helps to recognise the core factors of the drinking habit an individual may be suffering from. They have a wide range of facilities ranging from "Tracker" app and facts and tips on how to make sure you have a acceptable and healthy intake of alcohol. This campaign shows the benefits of following alcohol rules to achieve better health.
Perceived susceptibility- In the Change for Life campaign, the behaviour is alcohol abuse and not measuring intakes. The potential negative effects are liver damage and a range of diseases.
Perceived seriousness- In the Change for Life campaign this is the seriousness of the effects of a persons unhealthy drinking lifestyle.
Perceived benefits- In the Change for Life campaign, this is about showing people the benefits to their health as a result of a change in drinking lifestyle and behaviour.
Barriers- There may be a number of barriers in the way of a person who wants to change their drinking habit such as financial problems, geographical locations and so on.
Cues to action- The Change for Life campaign helps a person to identify what indications are to view for them to realise that they need to change their habit.
Self-efficacy- The Change for Life Campaign builds enough confidence within a person for them to take a step to change their drinking habit.
In relation to the Social Learning theory, Active Kids for life (sponsored by David Beckham) will be a relevant campaign to focus on. This campaign encourages children to take up a healthy and active lifestyle by exercising regularly and also eating well. When kids will see that David Beckham, a genius in football, is supporting the campaign, they will see him as a role model and will willingly follow in his foot steps. They will have someone to look up to and they will take this source of motivation to adapt to a healthier and more active lifestyle. David Beckham supports this campaign thoroughly, so children will see that this is a great opportunity to entwine with someone famous, and by this, they will pick up many tips and health facts on the way. M1
Change for Life-
Many people are willing to stop their habits of alcohol abuse, but for all, this isn't possible. Many factors prevent this such financial problems, gender issues and so on. Talking about financial problems, it is highly unlikely that this campaign will offer free support throughout the whole journey of quitting alcohol abuse. This will be a worry for those who aren't blessed with a lot of money. Gender issues might come in the way, for example males who think that they are too strong to seek help and seeking help makes them appear weak, and by this, they are more likely to worsen their alcoholic habits. Peer pressure may be a source of motivation for individuals to take part in campaigns to change their drinking lifestyles.
They may have also seen negative effects on friends who would abuse alcohol use, and they will not want to adopt the same habits as them. Social class is also a key factor in hindering the effectiveness of this health campaign because people from low social classes tend to have less knowledge about healthy lifestyles, simply because it doesn't fit their budget or because of the lack of education they have about it. They won't tend to pay attention to the prime aims of the health campaign; they will not agree to follow it because they prefer their drinking lifestyle. They see it as a way to remain sociable.
Active Kids-
Parents who suffer from poverty and aren't able to afford sport equipments and healthy eating equipments for their children will be delighted with this campaign as it is free of cost and it is in a safe environment. This will make this health campaign more effective because a lot of kids will want to participate, and because of the fact that their friends are participating too. Some children will not be able to afford to stay behind at school to participate in these activities (travel expenses) and therefore they will miss out. Because of the fact that a lot of boys are into sport rather than girls, this will sometimes become a reason as to why girls do not want to participate. Culture issues could come in the way when it is asked of boys to join with girls. Many kids may not feel comfortable in doing so. Friends will also ask their fellow students to participate and to raise awareness to other schools who are not sponsored by Active Kids.
Related Topics