Causes-Course-Consequences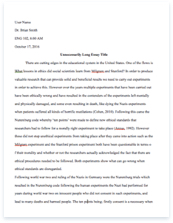 The whole doc is available only for registered users
A limited time offer! Get a custom sample essay written according to your requirements urgent 3h delivery guaranteed
Order Now
This "Causes-Course-Consequences," or CCC, chart is another excellent way to summarize important information from history. In it, you identify the cause or causes of a particular event and what happened during the event, called the "course." Then you identify the outcomes, or "consequences," of the event. It will help you remember the significance of many historical events and help establish connections between them.
Part 1: Choose eight events from the lesson. Complete the following chart by using information from the lesson and putting it into your own words.
two must be political events
two must be economic events
two must be social events
two events of your choice
One example appears for you.
Event NameType of EventCausesCourseConsequences
1980 ElectionThis was a political event because it caused a change in the government.Americans wanted a firm, patriotic leader who had a plan to fix the economic problems carrying over from the 1970s.Jimmy Carter was running for reelection, and Americans overall were very unhappy with his leadership. Ronald Reagan emerged as his challenger, a former actor with great public skills and a plan.They elected Ronald Reagan in 1980 who had a controversial plan for fixing the U.S. economy, later dubbed "Reaganomics."
Part 2: Answer the following questions in a complete paragraph of your own words.
Do you think President Ronald Reagan's policies had a positive or negative effect on the country overall? Explain your response. What do you think was the most significant event of the 1980s and why?
Related Topics