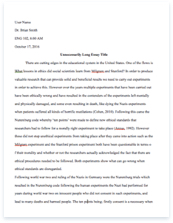 The whole doc is available only for registered users
Pages: 3
Word count: 506
Category: Makeup
A limited time offer! Get a custom sample essay written according to your requirements urgent 3h delivery guaranteed
Order Now
Huda Beauty, a well known makeup company based on Dubai, is owned and founded by selfmade CEO, Huda Kattan. Kattan and her makeup company grew to fame because of her popular Youtube channel and Instagram page. In a similar manner, Cashmere Nicol, a breast cancer survivor, founded and created the smaller makeup company, Beauty Bakerie. Her business became increasingly popular because of the quality of her products, beautiful yet creative packaging, and amazing representation towards women of color. Huda Beauty's theme is inspired by her Iraqi cultural background which is depicted through the desert and savannah type of themed makeup pallets and other cosmetics. On the contrary, Beauty Bakerie's theme is inspire by Cashmere Nicole's daughter and mother favorite activity, baking; absolutely all of her makeup line is based on baking. Both makeup companies have been a great success, but this past summer Huda Beauty was put on the spot for allegedly stealing Beauty Bakeries entire campaign for a new collection.
At around the 2nd of July 2018, Huda Beauty released their advertisements for the upcoming new makeup cosmetic called Easy Bake. Easy Bake is a setting powder used for setting the foundation and concealer which is used by simply applying it to the face and letting it set for a couple of minutes to which people now call "baking" hence the chosen name for the product, Easy Bake. Many fans notice the huge resemblance to Beauty Bakerie's whole campaign. It, however, was not the fact that Huda Beauty related the makeup product to the concept of baking, but rather the depiction of the actual advertisements. Huda Beauty's advertisements were basically pictures of Huda Kattan in the kitchen "baking" cakes with the makeup product. This was very similar to the advertisements of Beauty Bakerie. After many allegations, Huda Beauty never stated anything and ignored the whole situation and still released the new stolen product. This increasingly made many fans and other beauty influencers upset such as Jeffree Star. Huda Beauty's reputation was very much affected losing support from many loyal fans.In contrast, Beauty Bakerie received lots of love and support because of the way they responded to the scandal. CEO, Cashmere Nicole, did not file charges against Huda's company and tweeted a picture with the caption, "To everyone "@" us from her page: always know there's enough cake for everyone. Imitation is the sincerest form of flattery. That's why we're better not bitter  #sweetlife".
Overall, the scandal has not yet been forgotten by many makeup fans and business people because of the unethicality that Huda Beauty represented when stealing an idea from another makeup company. The unethical conduct could have been prevented if Huda Beauty would have at least responded to the allegations and given the other company credit. There is no other possible solution that I can give other than giving credit to the company with the original idea. Huda Beauty has shown to be better than that and could have prevented all the drama if she would have done otherwise.
Related Topics