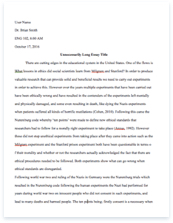 The whole doc is available only for registered users
A limited time offer! Get a custom sample essay written according to your requirements urgent 3h delivery guaranteed
Order Now
At the time of the announcement of the recapitalization, the stock price will change to reflect the anticipated tax shield but the number of shares remains constant. The stock price rises by the present value of the tax shield. And, the present value of tax shield using perpetuity formula. In assessing the effect of leverage on the cost of capital, you may assume that a firm's CAPM beta can ?
be modeled in the following manner: ?? = ?? (1 + (1 − ?? ) ⋅ ), where ?? is the firm's beta without ?
leverage, ?? is the corporate income tax rate, D is the market value of debt, and E is the market value of equity.
1. What is going on at CPK? What decisions does Susan Collyns face?
2. In what ways can Susan Collyns facilitate the success of CPK?
3. Using the scenarios in case Exhibit 9, what role does leverage play in affecting the return on equity (ROE) for CPK?
4. What about the cost of capital?
5. Based on the analysis in case Exhibit 9, what is the anticipated CPK share price under each scenario?
6. How many shares will CPK be likely to repurchase under each scenario?
7. What role does the tax deductibility of interest play in encouraging debt financing at CPK?
8. What capital structure policy would you recommend for CPK?
Related Topics