Business: Recruitment and Submission Date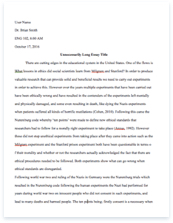 The whole doc is available only for registered users
A limited time offer! Get a custom sample essay written according to your requirements urgent 3h delivery guaranteed
Order Now
Scenario
You recently completed your BTEC Extended Diploma in Business and Management. You now work for a business consultancy firm called 'Biz Knowledge ltd.' Biz Knowledge Ltd. provides advice to new and existing businesses.
Your job as a business advisor is quite demanding. It involves providing advice to organisations on how they should best manage their human, physical, technological and financial resources.
As part of your training your line manager has asked you to produce a booklet which will explain how different organisations manage their resources.
Your line manager has given you a number of clearly defined tasks to help you complete the booklet. Where required, he has included additional information.
Recruiting and Retaining the Right People (P1, P2, M2)
In this section of your booklet you need to consider how Brooke House Sixth Form College (BSix) uses recruitment documentation to select candidates that are most suited to the organisations needs. You will also need to assess the importance of employability communication and personal skills in recruiting and retaining good staff.
Task 1
a) Describe the full range of recruitment documents that are used by BSix in the recruitment and selection of a Learning Centre (Library) Administrator.
You must explain the purpose of each document and where it is used in the recruitment and selection process. Task 1a addresses P1 Submission date: 24th September 2012
b) For the position of Learning Centre Administrator at BSix, gather all of the relevant recruitment documentation.
Create a glossary for each of the stated requirements under the following headings:
• Employability skills
• Personal skills
• Communication skills Task 1b addresses P2 Submission date: 1st October 2012
c) For each section of the glossary, analyse the importance of each skill to the organisation in terms of recruiting and retaining staff.
Task 1c addresses M2 Submission date: 1st October 2012 Guidance notes
To achieve task 1 you must include the following elements:
• Job Description
• Person Specification
• Application Forms
• Short-listing Documents
Task 1a
You must answer the following question:
1) What is the purpose of the document?
2) What specifically is the document used for when recruiting a Learning Centre Administrator at BSix? 3) What stage of the recruitment process is the document used in at BSix? 4) What types of information should be included in this document? Has BSix covered everything it needs to? 5) Has BSix missed anything important? Why do you think this? Why it is a mistake?
Contract of Employment
You must also look at a contact of employment (one will be provided to you). 1) Make a list of the headings of the contract
2) For each section describe why it is necessary to include these. Task 1a addresses P1
Task 1b
• Obtain copies of the documents shown at the start of the guidance notes (above) • Reproduce and complete the table shown below
Task 1c
To complete this task, you are required to analyse. This cannot be done using the table format.
You must look at the positive and negative aspects of each skill type (from the table).
Consider the link between the listed skills and their importance to BSix, in terms of (1) recruiting and (2) retaining a suitable Learning Centre Administrator.
The Impact of Non Financial Resources (P3, M1)
You now need to consider the suitability of physical and technological resources for an organisation. You also need to consider how the management of these resources affects the performance of the selected organisation also needs to be considered. Task 2
a) Describe the suitability of the physical and technological resources used by BSix. Task 2a) addresses P3 Submission date: 8th October 2012
b) Explain how the effective management of human, physical and technological resources in BSix can improve their performance. Task 2b) addresses M1 Submission date: 8th October 2012
Guidance notes
Task 2a)
When completing this task remember to focus on the following areas:
• Maintenance
• Refurbishment
• Protection and security
• Intellectual property
Task 2a addresses P3
Task 2b)
To achieve in this task you need to cover:
• How human, physical and technological resources are managed effectively in BSix • How effective management of these resources leads to improved performance Task 2b) addresses M1
Scenario 2
Having successfully completed your training, your line manager at Biz Knowledge Ltd. now feels that you are ready to start giving advice to clients.
Sarah and Paul are young entrepreneurs with very little experience or background in finance. They were both personal trainers with a keen interest in diet and nutrition.
They have decided to set up a gym, in the Hackney area called 'SP Fitness.'
They plan to have a café specialising in healthy food situated on the same premises as the gym. They are also planning to launch a new protein shake which they will sell at the gym.
Sarah and Paul have already used Biz Knowledge Ltd. to carry out market research on the project.
The results were encouraging and showed that there was a gap in the market for the type of business they were proposing.
You must now give financial advice to Sarah and Paul on how best to proceed.
Sources of Finance (P4)
Task 3
Prepare and present a power point for Sarah and Paul advising them on the internal and external sources of finances that are available for starting their business.
Include any savings which may become available once they have started trading. Task 3 addresses P4
Submission date: 5th November 2012 Guidance Notes:
Specific slots will be allocated to you for your presentation. You will need to provide your teacher with a copy of the slides and notes you intend to use before giving your presentation The importance of controlling costs and budgeting (P6)
Sarah and Paul are also concerned about the day to day financial management of the business.
They are considering producing and selling a protein shake and don't want costs to spiral out of control. They need advice on costing and budgeting.
You need to show Sarah and Paul how to use break even analysis and a sales budget. To do this you will use information on Geoff's Gym Ltd. who launched a protein shake in 2007.
Task 4
From the information provided below and the Sales Budget on the following page:
a) Illustrate and explain how break even analysis could have been used by 'Geoff's Gym ltd' for their protein shake.
b) Identify the possible problems with the sales budget for Geoff's Gym's Protein Shake in 2007
c) Suggest possible solutions to the problems that have been highlighted
Additional Required Information
Direct Materials: £0.40 per unit
Direct Labour: £0.35 per unit
Fixed Overheads specific to protein shake: £ 12,000 pa (£1,000 per month)
Planned selling price per unit = £ 2.00
Task 4(a), (b) & (c) addresses P6
Submission date: 12th November 2012
Task 6
a) Using your knowledge of ratios and the information in the table below, interpret and illustrate the financial position of 'UK Outfitters Ltd.' over the last two years.
The following must be completed as part of this task:
• Give a detailed explanation of what each ratio shows and why you have chosen to use that ratio in your analysis. • Complete at least 4 ratios.
• Show formula
• Working out (substituting in the relevant information)
• Compare ratios over time
• Description of the outcome, detailing what is shown and what it means Task 6a)
Guidance Notes:
This task will be completed during your lesson time.
Failure to attend the lesson, in which this task is completed, will require attendance at a workshop where the task will be completed.
Task 6
b) Building on your work in Task 5 Part (A) and Task 6 Part (A), create and present a presentation for John explaining how accounting ratios can be used to monitor the financial performance of an organisation.
In your explanation you will need to use examples of how ratio analysis could have been used to monitor the performance of UK outfitters.
Task 6b) addresses M3
Submission date: 17th December 2012
c) Write a report which evaluates the usefulness of accounting ratios in monitoring the health of a business. Task 6c) addresses D2 Submission date: 17th December 2012
Related Topics