Business Plan for XPL 7's Paintball Tourney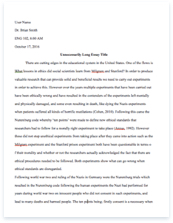 The whole doc is available only for registered users
A limited time offer! Get a custom sample essay written according to your requirements urgent 3h delivery guaranteed
Order Now
Introduction
The XPL 7's will be run on a monthly basis in between other major league paintball tournaments. It will be based on 4 leagues with around 8 teams on each averaging about 30 – 40 teams per event. There will be 4 super air fields with 6 marshals and an ultimate per field. Also a staging area that only team players and crew members can access with there unique ID cards and controlled access from security guards. The game structure and general concept will be best on that of the rule book (app.1)
Location and Layout
The field layouts will be based on those from millennium series events and will be different every event. The field layouts will be designed in advance and put up at least a day before the event and checked with the "Field of Play" regulations in the PA rulebook (app.1) The fields will be stored and packed away when not in use in a storage container and washed down before hand The players staging area will be big enough to hold 300 players and 40 teams with 6 meter removable security fencing with only one entrance guarded by security personnel only letting players and crew members with unique ID cards with official XPL stamp and 2 other security personnel checking the perimeter for intruders and thieves.
Promotion
The main source of promotion will be the website. I have designed and made the website, just need web space and domain name for it. It will have all relevant information on it to do with the tourney, entry, results, schedule etc. Another source of promotion will be in paintball magazines like PGI and also internet ads on websites like walkonzone.com
A questionnaire has been produced for marketing reason to work out if firstly the staff will work for that kind of money. Secondly to find out what general interest this will create and key features that paintball players look for in a paintball tournament.
Flyers and posters will also be made to promote the event to new audiences and the target market.
How the Leagues work
There will be 4 leagues and based on 8 per division, each team will play 7 games. Which are 56 games in each division making it 224 games in total. Split up into 4 fields over a playing time of 7 hours (not including 1 hour lunch break), 56 games per field over 420 minutes. 15 minutes between games. See app.2 for schedule details and game layout. The day will run from games starting at 10 am to finishing at 5 pm with a 1 hour break at 1 pm for lunch and marshals to rest.
The teams will be placed in there divisions past on their performance at other tournaments and what level they play on. The divisions will also work on 2 go up and 2 go down. Teams won't be allowed to change divisions, the only way teams change divisions is with the promotion and demotion method
Marshals
On each field will be 7 marshals, one of which will be the "ultimate" who Is in charge of that field and his marshals. He will be considered head marshal on that field. The marshals will be that of tournament level standard and will be sent a copy of the XPL rule book to read well in advance and will need to have experience in marshalling tournaments and over the age of 18. The marshals will be paid �50 for the day and will receive free lunch. The marshals will also get a 1 hour lunch break at 1pm.
Security
There will be 4 security personnel hired who will have to be 21+ and will be given a shirt to wear and radio to communicate with the other security personnel. Only 3 of the 4 security guards will be working at one time. 1 of the 3 will be at the entrance of the player's area checking for player ID guards and checking for the official XPL stamp and checking the photo. The other two will be patrolling inside and outside the players area for thieves and intruders with no ID card. See appendix 3 for security personnel schedule.
ID cards
The ID cards will be the size of a business card and have a photo of the player, the player name, team name (to stop that player playing for another team) players signature, an organisers signature and the official XPL stamp. With a plastic cover going over the top. If a security guard sees a player ID were the plastic has been peeled back, that player will be denied access. Every player and his/her information will be stored on the computer and when a teams arrives at a competition they will be asked to fill in a form writing down each players name, address, player ID and signature which will be double checked on the player IDs and on the computer during the day for sandbaggers or players switching teams. The player must supply a passport sized photo.
Air + Co2
Air will be supplied by H-Pac services at �5 per player. With a maximum of 56 teams and assuming 8 players on each team which would be around 300 players in total playing in the event costing around �1500. The Co2 will be supplied by APS with 4 tanks set up for players to be filled up on. A member of staff will be hired at �50 for the day to watch over, check bottles and help fill.
Food and Refreshments
The safe zone at the Skirmish Paintball Site will be used as a restaurant where people that get refreshments charged that of the prices below. A Cook and kitchen personnel will be hired for the day to cook the food and serve it to customers.
Car Park and Traffic
The Strip of land between the field of which the tourney will be played on and the woods will be converted into a car park that can hold at least 400 cars. Staff will use the sites car park and two car park staff will be hired to assist the parking of cars during the day.
Trade Stands
Companies will be offered a space at the event to set up trade stands. For the 1st event there will be no charge but will be charged per event after that to set up a trade stand.
Company Banners
Companies can have their banner stuck up on the side of the netting, in the car park and around the site at a small cost of �10 per banner. Although sponsors of the event can have their banners up, as many as they want and wherever they want, at no cost.
Paint
Teams can buy paint from Adrenaline Paintball Supplies. A Choice of WDP, RPS or Evil paint will be available and discount for buying in bulk, but teams MUST ring in advance to let APS know how much paint they are expecting too need so they get enough in. Prices for paint are below.
Related Topics