Brutus Was The Tragic Hero of Julius Caesar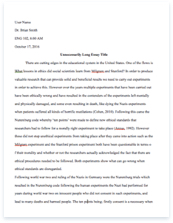 The whole doc is available only for registered users
A limited time offer! Get a custom sample essay written according to your requirements urgent 3h delivery guaranteed
Order Now
Tragic hero: A tragic hero has the potential for greatness but is doomed to fail. He is trapped in a situation where he cannot win. He makes some sort of tragic flaw, and this causes his fall from greatness. Even though he is a fallen hero, he still wins a moral victory, and his spirit lives on. In every one of Shakespeare's plays, there is a hero. In Julius Caesar, there are a number of people to pick from; Caesar himself could be the hero, Cassius could be considered the hero, Calpurnia could be the hero…etc. This boils down to the main question; who was the hero of Julius Caesar? Almost every character has it's heroic moments; but which one really qualifies to all of the requisites to be a hero? After careful examination or all of the characters, any reasonable person should realize, that, of course, this hero was none other than Caesar's best friend, Brutus.
By definition, a tragic hero must, of course, have heroic qualities. So what qualities does Brutus have that would make him any more applicable to the title than any other character in the play? There are a few of these. For one, Brutus was a genuinely nice person. He did not wish to harm anyone, and really only wanted to general good for all people. Secondly, as stated in Act 2, scene 1, lines 10-12, "It must be by his death; and for my part, I know no personal cause to spurn at him, But for the general…." He killed Caesar, not out of envy or greed, but for the benefit of the Roman people. Thirdly, he wished not to die at the hands of his enemies; he wished to die in a way that was considered honorable at the time, at prove that he was loyal to his ideals by having himself killed by one of his friends. Brutus states this in Act 5, scene 5, lines 27-32: "Our enemies have beaten us to the pit. It is more worthy to leap in ourselves, That tarry till they push us. Good Volumnius, That know'st that we two went to school together. Even for that our love of old, I prithee, Hold though my sword-hilts whilst I run on it."
One might think that any character could be pulled out of the play, and in contrast to Brutus, meet the requirements just as well, but they would be severely wrong in thinking as such. For example, some one may think that Caesar was more heroic than Brutus; his will read (Act 3, scene 2, lines 256-258) "Here is the will, under Caesar's seal. To every Roman citizen he gives, To every several man, 75 drachmas." So he basically gave all of his estate to the Roman people, rather than passing it on to his wife, or giving it only to noblemen. Caesar also applies to the tragic heroic statement in the sense that he made a fatal error in judgment; he wanted to be crowned, and was power hungry, and as a result of his need for power, he ended up being assassinated. However, Caesar, however heroic his giving of assets to the people of Rome may have seemed, and however good his intentions may have been superficially, he still was power hungry, and still was selfish. Heroes are neither of the latter statements.
Another requisite to being labeled a tragic hero is, as previously mentioned, making a fatal error in judgment, or having a fatal flaw in personality; Brutus definitely demonstrated these. Though Brutus killed Caesar with good intentions, he was destined to fail in some way or another in doing so, and as a result, Brutus was killed. Also, when Brutus and Cassius discuss battle plans, Brutus makes another fatal error in judgment. Act 4, scene 3, lines 246-248 & 254-255, " Our legions are brimful, our cause is ripe. The enemy increaseth every day…and we must take the current when it serves, Or lose our ventures."
In being involved with the murder of Caesar, Brutus became an immediate target of Antony and Octavius. Had Brutus not been involved, he may have been spared his fate, though it is still likely he may have died if he had still been told of the conspirators' plot and never told Caesar. And then, his later discussion with Cassius in his tent only furthered to carry him to his deadly fate. Rather than staying where they were, and waiting for Antony and Octavius' troops to arrive, Brutus suggested leaving their camp, and meeting them in Philippi. Had Brutus not suggested so, and remained at the camp, it is highly likely he never would have died on the battle fields of Philippi, and there is strong potential that he very well could have actually won.
Clearly, and indisputably, Brutus is the hero of Julius Caesar. Other characters, like Caesar himself, may demonstrate bits and pieces of the definition of a "tragic hero," but Caesar had nowhere near as honorable intentions as Brutus. At the end of the play, even Antony, of all people, admitted to Brutus's honor and valiance; "This was the noblest Roman of them all. All the conspirators save only he…envy…great Caesar; He, only in a general honest thought and common good to all…his life was gentle, and the elements so mixed in him that Nature might stand up and say to all the world, "This was a man!" Brutus was born to nobility, he was a kind person, he loved Rome, and he made a fatal error: to be apart of the conspiracy against Caesar. After he died he still "won a moral victory" that was recognized as previously mentioned, by Antony, a man who wished to kill him, and as a result of his moral victory, his spirit lived on through respect.
Related Topics