Bill's Need to Know: Personal Finance or Tennis?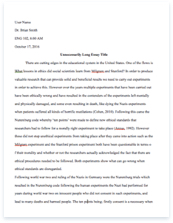 The whole doc is available only for registered users
A limited time offer! Get a custom sample essay written according to your requirements urgent 3h delivery guaranteed
Order Now
Personal financial planning is a process through which financial plans are developed and implemented to achieve personal financial goals. An individual can develop these goals in a fashion consistent with his or her emotional needs and preferences. As a process, personal financial planning is dynamic and prospective as well as immediate and retrospective. Furthermore, it can be adjusted to changes in goals, emotional orientation, available resources, and the economic environment.
2.Personal financial planning covers the key elements of one's financial affairs and provides a plan to achieve financial goals. Income level is one input in the process but does not dictate its importance. An efficient, well-developed personal financial plan can help to maximize an individual's wealth and quality of life given his or her income and goals. If desired goals cannot be met with a given level of income, financial planning will help evaluate what is really important and establish realistic and attainable goals. Thus, financial planning is important regardless of one's income.
3.The personal financial planning environment is made up of three key groups, all of which Bill will contact directly or indirectly. Government establishes an intangible structure in which an economy or society must function. It levies taxes to fund its operations and institutes regulations which direct and control the actions of the participants in the economic environment. Businesses produce goods and services, employ labor, and use land and capital. They receive money as payment for their goods and services and pay wages, rents, interest, and profit. Businesses are a key part of the circular flow of income supporting our economy. Businesses establish the price and availability of goods and services in our economy through competitive interaction with each other and interfacing with government and consumers. Finally, the consumer is the focal point of the financial planning environment. Consumer choices determine the types of products and services businesses provide. Because consumers are net providers of funds to government and businesses, their decisions to spend or save have a major effect on the planning environment. However, government and businesses place a number of constraints on the environment, and consumers must therefore function within those limits.
The economy is a dynamic mechanism that reacts to numerous inputs. Economic fluctuations can cause significant changes in one's wealth, thereby affecting financial plans. Changes in price levels result from increases in inflation, which can directly affect an individual's present and future consumption patterns, level of wealth, standard of living, and quality of life. Changes in economic conditions also affect nearly all aspects of one's financial life, from career choices to retirement. Thus, the state of the economy and its fluctuations are important factors defining the financial planning environment and affecting how one implements a financial plan.
4.Although beginning tennis would probably provide a great deal of personal satisfaction, personal finance would, in the long run, provide more benefits. The personal finance course will help Bill better understand the financial environment, thereby allowing him to establish a realistic quality of life and personal financial goals. He could then develop a plan to achieve his goals and a methodology for monitoring the ongoing effectiveness of that plan. With an understanding of the personal finance environment, the financial planning process, and goal setting techniques, Bill can optimize the use of his assets, provide for a secure financial future, and acquire the resources to realize his quality of life goals. Finally, the rewards achieved from using these financial planning techniques could, in the future, allow Bill to take not only beginning tennis but also intermediate tennis and possibly join a tennis club.
Related Topics