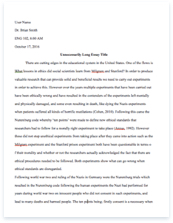 The whole doc is available only for registered users
Pages: 2
Word count: 338
Category: Nature
A limited time offer! Get a custom sample essay written according to your requirements urgent 3h delivery guaranteed
Order Now
            There comes a time in our lives when we cannot hold the things in our own. Something different, magical or mysterious seem to occur which confuses us and our reasoning powers seem to be too weak that we cannot hold on to the reality we have. Being bewitched is a story uncommon to most people and yet it actually happens to some people in reality, in real action. In Ueda Akinari's story entitled "Bewitched", nature was used by the author as element that comprises the whole plot and hides the real intent of the characters, hence, nature served as a wall that hindered the real motive of the characters to one another.
Bewitched: Knowing the Story
The whole story was set in the province of Kii in Miwagasaki wherein a man named Oya no Takasuke lives. He has three children, two boys and a girl who would soon enough be his successors. He is indeed a wealthy man, very prosperous which is rooted into his fish business. Taro is his eldest son who will soon manage the business since he is older than the other two. He is an honest man while the only girl in the family is already married and lives with her husband.
The whole story will be focused on the youngest son whose name is Toyo-O. Unlike his older brother, Toyo-o is a youth who has no intention of running the family business and more focused on studying cultural Kyoto. Because of this attitude, Toyo-O's father is bothered and is concerned on what can be the future of his son.
Natural Bewitching
            It is quite admirable that the author knows how to incorporate nature with the plot of the story and made use of it as a trick. It only appeared that nature has its own ways on bewitching or connecting with people that are really good. Nature was used in the story as an element that neither serve as good nor bad.
Related Topics