Basic Descriptive essay about a lucky t-shirt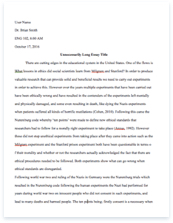 The whole doc is available only for registered users
A limited time offer! Get a custom sample essay written according to your requirements urgent 3h delivery guaranteed
Order Now
As we move from being a youngster to an adolescent to an adult, we have possessions that come and go. Those items that we are able to keep for the entire trip becomes a personal treasure; mementos of our life. After years of aging, through these items, we are able to piece together our childhood existence. For me, one of those items was my "lucky" t-shirt.
The back-story to how I received this shirt is rather simple. As I recall, or more like from what I can remember, it was a frigid mid- January morning, but all I could think about was baseball. I was eight years old, but while most kids my age were thinking about building snow forts and starting snowball fights, I was more in the mindset of a little leaguer on a muggy Saturday afternoon in August. I can remember counting down the days until the baseball hitting clinic was to take place; I even crossed off the days on our annual Norman Rockwell calendar on our kitchen refrigerator. As I arrived at the then brand new Anderson Center, I can recall walking into the lobby, and being simply astonished at the shear giganticness of the gymnasium, compared to how small I was.
I was your not-so-typical eight-year old. Standing at about four feet tall, all of the other players towered over me like a squirrel standing next to a Redwood tree. I was so small that the t-shirt I received, which fit every other kid like a glove, fit me more like a bed sheet. My group decided that we were all going to wear our shirts while participating in the clinic; that was easier said than done, for me at least. As you could imagine, trying to swing a baseball bat while wearing a t-shirt the length of a wedding dress was not an easy task to accomplish. After my first few swings, I quickly realized that that was a job not able to be completed. I handed the t-shirt to my dad in disgust, feeling like I had somehow failed.
If it weren't for the pictures and written records the original color of my lucky t-shirt may never be known. From what I have been told, the t-shirt consisted of a run-of-the-mill, plain white shirt with 2 bright blue College Misericordia Cougar logos on the back and front; the one on the front advertising the college's baseball team. That was then, and this is now. To look at a picture of the shirt then, and to look at it in person now, you would never know that the two were once the same shirt. The pristine t-shirt now has battle scars in the forms of rips, tears, and stains: the hole in the bottom corner of the front and the stretched neck from an ice hockey fight; the burn mark on the center of the chest from diving on the floor during the championship playoff game in volleyball; and the red, green, blue, and orange stains from dribbling Gatorade during years of age-league and high school soccer games. This simple t-shirt shows a virtual timeline of my entire sports history. It shows proof of who I am.
After years upon years of constant use and abuse, this once great article of clothing is now in shambles, and it was not easy to keep it in that good of a condition. The two hardest parts of maintaining my shirt were: actually keeping the shirt in a wearable condition and not losing the damn thing. Soccer and volleyball seasons were the hardest times to keep the shirt looking presentable, due to the fact that I had games on two or three days out of the week. Even though it was my lucky shirt, I never took it to the level of not washing it during a winning streak or anything like that; that's just nasty. Naturally, after washing it two to three times a week the shirt became very fragile, but that was not the only problem plaguing the shirt. As expected, from using the shirt for every sports season, especially hockey when it is kept locked under all of my gear, the sweat got secured in the underarm area especially.
What was once a snow white underarm area now shows stains of the color yellow, almost like that of a dull mustard color. From what I can bring to mind, my mom actually refused to come in contact with the shirt after 1999, due to its grossness. Keeping track of the darn thing was challenging too. I can hark back to a volleyball game during my junior year of high school; a very important game against our arch rivals, the Lake Lehman Black Knights. I had packed everything the night beforehand, but somehow forgot to pack my lucky shirt. It turns out that I had misplaced the shirt and no one in my family knew where it was. To make a long story short, my mom surprised me right before the start of pre-game warm-ups by showing up at the school with the treasured shirt. I had never been so worried before in my life. Without that shirt underneath my jersey I would not feel right stepping on to that field, rink, or court.
It is at this point I had decided to finally retire my "lucky" shirt. It had served its purpose, and as I transitioned into college I felt that its final day was at hand. Perhaps, one day it shall surface for a long awaited high school reunion or better yet, a hand me down for generations of athletes to come.
Related Topics