Barack Obama: Global Climate Resilience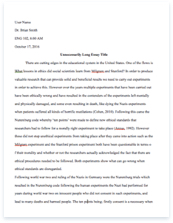 The whole doc is available only for registered users
A limited time offer! Get a custom sample essay written according to your requirements urgent 3h delivery guaranteed
Order Now
The 44th President of the United States of America Carson Matz Logan AP US History Period 3 19 December 2018 Name: Barack Hussein Obama II Place of birth and date: Born August 4, 1961 (age 57) in Honolulu, Hawaii Family background: Obama was raised by his mother, Stanley Ann Dunham, and then his grandparents from his mother's side, Madelyn and Stanley Dunham, with his half-sister, Maya Soetoro-Ng who is the daughter of his mother and her second husband. Obama's father, Barack Obama Sr., and his mother divorced when he was two. After the divorce, his father moved to Massachusetts and eventually returned to Kenya.
In total, Obama has seven half-sibling who, from, oldest to youngest (and including him), are: Abon'go Malik Obama born from Obama's dad and his first wife; Barack Hussein Obama II from Obama's father and his second wife; Mark Okoth Obama, David Opiyo Obama, Abo Obama, and Bernard Obama born from Obama's dad and his third wife; Maya Soetoro-Ng born from Obama's mother and her second husband; and finally George Hussein Onyango Obama from Obama's dad and a fellow Kenyan. (Heightline and Family Wikipedia) Obama's mom married an Indonesian and in 1967, Barack moved from Hawaii to Indonesia with his new family where he attended both a school taught in Indonesian and was homeschooled by his mother. Then, in 1971 Obama returned to Hawaii to live with his grandparents and attend Punahou School, which he graduated from in 1979. After graduating high school he moved to Los Angeles to attend Occidental College. However, he transferred to Columbia University, from which he would graduate with a degree in political science in 1983, for his junior year of college.
During his time at Columbia, Barack Obama Sr. died in a car accident in Kenya. In 1987 Obama traveled to Kenya for the first time to connect with his family there and visit the grave of his father. Barack Obama married Michelle Obama in Chicago in 1992. They then had their first daughter, Malia, in 1999 and their second, Natasha, in 2001. Natasha currently attends Sidwell Friends private high school in Washington D.C. and Malia, after having graduated from Sidwell Friends, is a student at Harvard College. (Book) Political affiliations: Barack Obama is, and has been a Democrat for the entirety of his life: dedicated to helping others, specifically the working class and those in need, along with humanitarian efforts. Democrat is the party with which he ran for both State and National Senator and President.
Political life: Barack Obama's political career began in 1985, very shortly after he graduated from Columbia University, when he participated in organizing in Chicago. After a couple years of doing this, he took a break to visit Kenya and then attend Harvard Law School where he was the first African American president of the Harvard Law Review. Following his graduation with honors in 1991, Obama moved back to Chicago where he became a civil rights attorney. In 1996 Obama was elected to the Illinois state senate, where he remained for seven years. This was the first real political office he held. After his first four years of service on the state senate, in 2000, Obama ran for U.S. representative from Illinois but he was beaten handily in the primary by his competitor Bobby Rush.
Then, in 2004, he ran for U.S senator from Illinois and won. Three years later Barack announced his run for the presidency and, by 2008, he had won primaries in thirty-three states to clinch the Democratic nomination for president. On 4 November 2008, Obama won the presidential election and became the first ever African-American president of the United States of America. He was then reelected in 2012 for his second term of presidency. (Wikipedia) Life after presidency: Barack Obama left the White House on 20 January 2017. He is now 57 years old and currently still living.
Obama's first public appearance after leaving the Office came when he spoke at a seminar at the University of Chicago about the engagement of a younger generation and encouraged their participation in politics. Then, with the upcoming French presidential election, Obama made public his endorsement of Emmanuel Macron who went on to win. In late May, Barack and his wife signed a deal to produce documentaries and features for Netflix with their new production company, Higher Ground Productions. Later that month, while in Germany, Obama made a joint appearance with Chancellor Angela Merkel regarding inclusion and the necessity of leaders to be able to evaluate or question themselves. Following his visit to Germany, Obama traveled to England to meet with Prince Harry.
Over the ensuing months, Obama released multiple statements, Facebook posts, and Tweets to disagree with the actions of Donald Trump and other Republicans including the decision to withdraw from the Paris agreement, the Better Care Reconciliation Act, and the termination of the Deferred Action for Childhood Arrivals. He also partnered with all five other living former presidents under the non-profit One American Appeal to help victims of Hurricanes Harvey and Irma. (Wikipedia) On 31 December 2017 Barack hosted the first meeting of the Obama Foundation in Chicago which he intends to be the main focus of his post-presidency life. This Foundation is dedicated to making a difference on a wide variety of global and local issues such as leadership, equality, health care, the climate, and energy. (Obama) In late November and early December of last year, Obama went o another international trip on which he visited China, India, and France.
In China, he spoke at the Global Alliance of SMEs Summit and met with Chinese President Xi Jinping. Then, in India, he gave remarks at the Hindustan Times Leadership Summit and met with Indian Prime Minister Narendra Modi as well as holding a town hall for young leaders which was put on by the Obama Foundation. Obama also visited New Delhi in India to meet with the Dalai Lama. During his visit to France, he spoke at an invitation-only event about climate change and met with French President Emmanuel Macron, former President Francois Hollande, and Paris Mayor Anne Hidalgo. During the 2018 midterm elections, Barack publicly endorsed many Democratic candidates. He even traveled to Las Vegas to speak about economic growth at a campaign rally for Nevada Democratic candidates. (Wikipedia) Barack Obama currently lives in Washington D.C. with his wife Michelle Obama and their youngest daughter, Sasha, so that she could finish her education at Sidwell Friends, the school she has attended for the duration of their family's life in D.C.
On 24 October 2018 Obama was one of the targets of the pipe bombs mailed to the houses of a few Democrats who had strongly voiced disagreements towards Donald Trump or his policies. The bomb never reached Obama's house though as it was detected during routine mail screenings and intercepted by the Secret Service. It is also from his home that Barack Obama is working on his Presidential memoir for a supposed $65 million deal with Penguin Random House.
Pictures: Major policy issues: During his first 100 days as president, Obama issued executive orders with directions for the military to develop plans to withdraw troops from Iraq.
He also ordered the closing of Guantanamo Bay detention camp but this was denied by Congress who refused to appropriate the necessary funds. Another important action during this crucial span of time was his revocation of President George W. Bush's restoration of President Ronald Reagan's Mexico City Plan which had prohibited federal aid to international organizations that planned or performed abortion counseling. Economy: In the midst of the worst economic depression since the Great Depression, Barack Obama worked to gear the economy towards the middle class and help those living in poverty to climb into the middle class while laying down a strong foundation for future growth and prosperity.
Obama took steps to help Americans who had been hit the hardest by passing the Recovery Acts which, among other things, greatly expanded emergency unemployment benefits, increased benefits and extended access to the food stamps program, provided additional subsidies that allowed workers who had lost their jobs to continue their health insurance coverage, presented companies with incentives to hire unemployed veterans or disconnected youth, increased federal Medicaid payments to help states provide more or better health insurance, provided federal funding to states to supply jobs to low-income parents and youth, and oversaw the creation of many rural jobs. He also provided tax reliefs that helped to restart job growth and made permanent tax cuts for working families and families with college students in an effort to make the tax system fairer. In addition, Obama invested in improving physical infrastructure as well as technological with large investments in scientific research and clean energy.
Another major economic goal of Obama's was bringing stability to the struggling financial sector; a goal he accomplished by restructuring the world's largest insurer, AIG, to prevent a catastrophic collapse, recapitalizing the financial system, creating and conducting a stress test for America's main banks to make sure they would be able to withstand a scenario similar to that of the Great Depression, starting programs to reset important lending markets, and leading a global response to the financial crisis. Barack also struggled to reestablish stability in the housing sector. Another economic venture of Obama's during his time in Office was to save the American auto industry in order to restore jobs to many American industrial workers. This laid the groundwork for the resurgence of American manufacturing and U.S. competitiveness on a global scale. In addition, Obama worked hard to continue and improve Wall Street while still helping small businesses get back on track and encouraging more entrepreneurs to start up their own businesses.
To help Americans obtain new jobs, Obama kept college within reach for many Americans by making student loans more affordable and expanding scholarships as well as improving job-training opportunities. For those who had reached an age of retirement, Obama provided aid by improving the security of retirement. (Obama White House Economy) Education: Barack Obama believed that "if we want America to lead in the 21st century, nothing is more important than giving everyone the best education possible — from the day they start preschool to the day they start their career." To improve early-childhood learning, he expanded high-quality preschool, improved the quality of childcare, and worked with parents to ensure that every household and child's parents were equipped to continue education outside the classroom and foster a supportive learning environment.
For the improvement of K-12 education, Obama supported Race to the Top which encouraged states nationwide to follow higher standards, increase teacher effectiveness, incorporate the effective use of data in the classroom, and adopt new strategies to aid schools that were struggling. He also supported No Child Left Behind, redesigned American high schools, and kept teachers in the classroom with the help of his ConnectED Initiative to supply classrooms with the best possible technology and training on how to use it. Then, in an attempt to make secondary education more widely available, Obama worked to help middle-class families afford college, strengthen community colleges, and keep the overall costs of college down. (Obama White House Education) Energy and the Environment: As president, Barack Obama took clear action to set the foundation for an economy that runs on clean energy, combat climate change, and protect our environment.
Obama strongly supported the All-of-the-Above Energy Strategy which is making America less energy dependent and creating national jobs. Its purpose is to reduce our dependence on foreign oil, produce domestic oil and gas in a safe and responsible way, make progress in reducing pollutions through cleaner energy technologies such as carbon capture and sequestration, make advances in clean energy and energy efficiency, and develop clean fuels while investing in coal communities, workers, and technologies with the POWER+ Plan.
Another environmental goal of Obama's was to cut carbon pollution in America. To put us on a path towards clean energy, Obama worked to reduce the carbon pollution from power plants, increase clean energy leadership, create renewables projects on public lands, expand and modernize the electrical grid, and stay on top of new technologies. He also built a 21st Century clean infrastructure plan, to reduce energy waste and greenhouse gasses while leading by example through the implementation of strict energy and sustainability within the federal government and military.
While in Office, Barack led international efforts to fight global climate change through his support of free trade in environmental goods, leading public-sector financing toward cleaner energy, supporting forests, and promoting global climate resilience and also prepared the Nation for the impacts of climate change by making climate-resilient investments, rebuilding after Hurricane Sandy, and working to reduce the risks of drought and wildfire. With respect to our environment, Obama supported land and water conservation, protected the oceans, prioritizing clean water, ensuring clean air, and restoring our damaged ecosystems. Must provide 3-5 primary documents with your interpretation of the document's impact in the world at that time. (answer the So What questions)
Major issues: (During presidency) what happened outside of his presidential influence? i.e., natural disasters, foreign wars, world events, other (you decide if it is important) How did he respond? Any interesting details about his personality/life/attitudes. Do you like him? Why or why not? (Paragraph) Depending on how long your president was in office and what happened while he was there, this section could be ten pages long. You decide.
Works Cited
https://en.wikipedia.org/wiki/Barack_Obama https://en.wikipedia.org/wiki/Family_of_Barack_Obama
https://heightline.com/barack-obamas-mother-father-kids/ https://www.obama.org/ https://www.msn.com/en-us/news/photos/the-obama-family-life-after-the-white-house/ss-AAof1dY#image=7
https://obamawhitehouse.archives.gov/the-record/economy
https://obamawhitehouse.archives.gov/issues/education https://obamawhitehouse.archives.gov/energy/climate-change
Related Topics