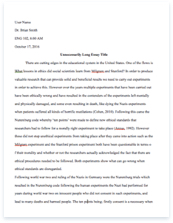 The whole doc is available only for registered users
A limited time offer! Get a custom sample essay written according to your requirements urgent 3h delivery guaranteed
Order Now
"After years of conflict between whole language and phonics advocates, a consensus about what works is emerging from the research: What is needed is a balanced approach to reading instruction – an approach that combines the language and literature-rich activities associated with whole language activities aimed at enhancing meaning, understanding, and the love of language with explicit teaching skills as needed to develop fluency associated with proficient readers."
Balanced literacy is an approach for teaching literacy that is widely used in classrooms across the country. It involves several methods of teaching and learning reading and writing, whole class instruction directed by the teacher with independent work in reading, writing, and oral language. By integrating a variety of approaches, a balance is achieved in which students learning to understand text (from a whole language approach) as well as how to read text (from a phonics approach).
Balanced literacy is a framework designed to help all students learn to read and write effectively. The idea is firmly based on the premise that all students can learn to read and write. In order to achieve this balance between reading and writing, a number of components must be implemented. The seven major components of a balanced literacy program are: (1) read alouds, (2) shared reading, (3) wordy study, (4) guided reading, (5) independent reading, (6) shared writing, and (7) assessment/conferences.
To help foster a love for reading and expose students to texts that they might not become familiar with ordinarily, balanced literacy includes an important read-aloud component. Teachers read to students, normally in a full class format, from texts that they would not be able to read on their own. Teachers verbally interact with students before, during, and after reading to help them understand and make a variety of connections with the read-aloud selection. During the read-aloud the teacher engages in a series of activities including previewing the book, asking students to make predictions and connections to prior knowledge (schema), stopping at purposeful moments to emphasize story elements, ask guiding questions, and using oral or written responses to bring closure to the selection. The read-aloud component in a balanced literacy program is imperative because it helps to: provide motivation to learn to read, develop a sense of story structure, develop vocabulary concepts, build prediction skills, and provide a proficient reader model.
Shared Reading is a link in helping students become independent readers. In these lessons, students read familiar, predictable books along with the teacher. It allows the teacher to model and support students using prediction and confirming skills. It allows less confident students the chance to share stories/articles/poetry in a non-threatening situation. It focuses on the meaning, fun, enjoyment, characters and sequence of a story and allows them to relate it back to their own experiences. It promotes discussion, problem-solving and critical thinking by students. The idea of shared reading is important because it develops: comprehension skills, language-rhyming, storyline and story elements, and it reviews high frequency words and known phonics.
The field of "word study" provides students an opportunity to manipulate words (and parts of words) in meaningful and enjoyable activities and games. Reading ability can develop dramatically as word study lessons develop experience with letters and their corresponding sounds, components of words, such as roots, prefixes, and suffixes, patterns of how words are spelled, such as word families, and how parts of words often will give hints to the meaning of a word, as well as its spelling or pronunciation.
"Word study activities call for active problem solving. Students are encouraged to look for spelling patterns, form hypotheses, predict outcomes, and test them. These activities require students to continually ask themselves, 'What do I know about this new word, and how is it similar to words that I already know?'"
The next component of a balanced literacy program is guided reading. Guided reading is an instructional reading strategy during which a teacher works with small groups of children who have similar reading processes and needs. The teacher selects and introduces new books carefully chosen to match the instructional levels of students and supports whole text reading. Readers are carefully prepared when being introduced to a new text and various teaching points are made during and after reading. "Guided reading fosters comprehension skills and strategies, develops background knowledge and oral language skills, and provides as much instructional-level reading as possible." During guided reading, students are given exposure to a wide variety of texts and are challenged to select from a growing repertoire of strategies that allow them to tackle new texts more independently. Ongoing observation and assessment help to inform instruction and grouping of students is flexible and may be changed often.
There is a major difference between the traditional reading groups that were in existence when I was in school and the guided reading groups that are more prevalent in the schools today. The following chart establishes a comparison between traditional and guided reading groups:
Traditional Reading Groups Guided Reading Groups
Groups remain stable in composition. Groups are dynamic, flexible, and change on a regular basis.
Students progress through a specific sequence of stories and skills. Stories are chosen at appropriate level for each group; there is no prescribed sequence.
Introductions focus on new vocabulary. Introductions focus on meaning with some attention to new and interesting vocabulary.
Skills practice follows reading. Skills practice is embedded in shared reading.
Focus is on the lesson, not the student. Focus is on the student, not the lesson.
Teacher follows prepared "script" from the teacher's guide. Teacher and students actively interact with text.
Questions are generally limited to factual recall. Questions develop higher order thinking skills and strategic reading.
Teacher is interpreter and checker of meaning. Teacher and students interact with text to construct meaning.
Students take turn reading orally. Students read entire text silently or with a partner.
Focus is on decoding words. Focus is on understanding meaning.
Students respond to story in workbooks or on prepared worksheets. Students respond to story through personal and authentic activities.
Readers are dependent on teacher direction and support. Students read independently and confidently.
Students are tested on skills and literal recall at the end of each story/unit.
Assessment is ongoing and embedded in instruction
Independent reading is a component of the balanced literacy process that reinforces skills that have been addressed through guided and shared reading and read-alouds, while allowing students to read on a level comfortable for them. Independent reading also helps to foster a love for reading, as students choose their own texts and have a chance to deepen comprehension and work on fluency. Teachers who give students time to develop close relationships with books show students that reading is a priority. While students are free to choose what they like, they must be encouraged to select a variety of literature and to select materials at their independent reading level. "Independent means 95% to 100% accuracy as defined by running records. These materials should be able to be read without teacher support." It is at the independent level that comprehension, vocabulary extension, and fluency are improved.
The sixth component of a balanced literacy approach is shared writing. Working collaboratively, teachers and students compose written accounts in a shared writing session, so that strategies can be modeled and explained and specific writing skills can be introduced. The teacher provides full support, modeling and demonstrating the process of putting children's ideas into written language. This component is essential because it "models how phonics works, models conventional spelling, models the mechanics of writing, aids in understanding the reciprocity of reading and writing, helps in hearing/sequencing sounds in words, and develops print concepts."
The final component of a balanced literacy program is having weekly (at least) assessments of the student. "Standardized tests don't reveal as much about an individual learner as daily informal assessments do." A collection of the child's work gives a more comprehensive picture of progress over time. Work samples, anecdotal notes, and checklists demonstrate a child's progress. "When observations of reading behaviors are assembled continuously, in addition to work samples, the resulting portfolio provides a vivid profile for parents, teachers, and the student. Most important, it forms a basis for instructional decisions."
In a truly balanced literacy program, how you teach is as important as what you teach. It is important to remember that when implementing the components of this program. It must also be remembered that the focus should always be on the student and not on the lesson.
References:
"What is Balanced Literacy?" Retrieved from the Early Literature website at http://www.earlyliterature.ecsd.net/balanced%20literacy.htm on November 30, 2004.
"Balanced Literacy: An Overview" Retrieved from the Teaching Matters website at http://www.teachingmatters.org/c/@Irw_lE29l8UGY/Pages/promising_overview.html
on November 30, 2004.
"What is Balanced Literacy?" Retrieved from the Early Literature website at http://www.earlyliterature.ecsd.net/balanced%20literacy.htm on November 30, 2004.
Ibid.
"Balanced Literacy" Retrieved from the Comsewogue School District website at http://comsewogue.k12.ny.us/~rstewart/k2002/Teachers/Balanced_Literacy/balancedliteracy.htm
On November 30, 2004.
"What is Balanced Literacy?" Retrieved from the Early Literature website at http://www.earlyliterature.ecsd.net/balanced%20literacy.htm on November 30, 2004.
"Teaching the Skills and Thrills of Reading" Retrieved from the Scholastic website at http://teacher.scholastic.com/professional/teachstrat/balanced.htm#dealing
On November 30, 2004.
Related Topics