Argumentative essay dedicated to the parking situation at a growing university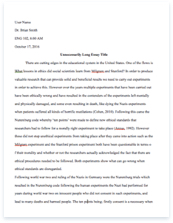 The whole doc is available only for registered users
A limited time offer! Get a custom sample essay written according to your requirements urgent 3h delivery guaranteed
Order Now
"They paved paradise
And put up a parking lot"
– JONI MITCHELL, Big Yellow Taxi (1969)
Although my drive to school takes only 10 minutes, I leave my house at 10:30 to be at my 11:30 class. At 10:40 I pull into the parking lot with what looks like one hundred other students. As I am wedged behind other anxious commuters I can only envision the convenience of another parking lot. Once in my classroom, I am late, thus frustrated – concentration in a three-hour class is going to be non-existent. Students at **** stress over finding a parking spot, although we should be more concerned with English papers, lab reports and math midterms. Discussions of the Greater Vancouver transit system, the stress, the cost, and inconvenience of parking, and fit solutions to the parking problem will explain how parking could be convenient, thus less stressful, for **** commuters if a multi-level parking garage were added.
Of my new responsibilities as a college student, I expected parking to be the least time consuming and stressful. Stress became a product of the interaction between myself and my environment – the parking lot (Whitman and Spendlove and Clark 21). Parking so far away my first day of classes made me late, thus blistering with annoyance, but I knew I was not alone; almost the whole of my psychology class was red with exercise and aggravation. Justin Hull, a first year college student, complains that parking is a general annoyance, which subsequently leaves him less than focused for the majority of his first class. Also a commuter from Langley, Hull says that if he didn't have to allow himself another 25 minutes to find a parking spot, sleep could be pro-longed, or more importantly essential studying could be arranged.
Parking spots are provided for convenience; however parking is nothing but an inconvenience. I consider myself lucky because I have the option of taking the bus, but what about the students that come from Surrey, Maple Ridge, and Langley? BC Transit has no convenient or affordable public transit amongst these cities, so accordingly those students are forced to drive. For one semester, if a student from Langley were to take the greyhound, one day a week, it would cost them $260.00 (www.greyhound.ca), which is incomparable to a "Pass Pack", a semester's worth of four monthly bus passes for BC transit buses, at $85.00 (Canada. Central Fraser Valley Transit System: Rider's Guide 6).
Kole Harden, also a commuter from Langley, attempted to take the greyhound once a week, in Winter Semester 2005, to avoid parking and the cost of owning a car. However, he soon abandoned the greyhound because of the cost, and mostly the inconvenience – the distance between the greyhound station and **** is 1.26 miles, which would require a long walk, or a cab bill (www.mapquest.ca). Harden now finds himself driving to ****, but is hoping the transit system will create affordable connections between cities. In addition, many students are anxious about the complicated BCey transit system, so driving is the only alternative (Delmonte).
In a recent issue of "The Lantern" ****'s approaching university status was discussed. The concern of students, staff and faculty for expanding classes was mentioned, which ultimately means more students attending the school (Rissiek 5). **** has a parking problem, if they are expanding where are they going to park the amplified number of students? More people will be coming from cities that don't have transit connections, forcing them to drive – the problem will grow.
Parking costs at **** are perceived as affordable, but Abbotsford residents have nothing to compare them too. Unless visiting the hospital, residents and visitors to Abbotsford are not required to pay for parking. George Smith, Manager of Safety and Security at ****, says that BC does not want to pay to park their cars. In return for their financial commitment to pay parking, students want to see something in return. If he could be guaranteed a parking spot, Blaine Fraser, a **** student, says that he would willingly pay more to park. This semester, at ****, parking costs have doubled in comparison to previous semesters, so what are we paying for? The concept of pay parking was contrived to maintain and develop parking lots at the cost of parkers. Money received from parking payment increase at **** should not only maintain, but also develop the parking system to make it convenient for parkers.
In a 1993 poll, many college students said they would much rather drive to campus, than live on campus because of the financial commitment (Jakle and Sculle 216). Today, costs of living near campus are much greater than in 1993, therefore inevitably it can be seen why so many students will drive to ****. According to a later study, 86% of students say owning a car is crucial, which is up 77% from 20 years ago (Naughton, Raymond & Crowley 60). The influx of students caused by ****'s proposed university status will not generate more students living closer to ****'s campus, but more students will be commuting to campus.
By adding one or two parking floors to the back parking lot, a parking garage will be one solution to the parking predicament – there will be sufficient parking space for those who want to pay to park. This parking garage is to include the components of an efficient parking garage of the 21st century – an open deck, sloped ramps between floors, clear span construction (long distances between support posts) and self parking (Jakle and Sculle 144). If you were to approach a parking lot today, you would wander through the lot – consuming time – until you came across that single space. "It is embarrassing when you have to follow someone to their car just to get a parking spot," says Blaine Fraser. Subsequently, the instalment of parking gates could inform students when a parking lot is full, thus saving time before class. An addition of an organized and therefore efficient parking system will lessen the anxieties of students
**** could lobby the municipality to release the Agricultural Land Reserve, east of Jurgens Road; consequently, a large parking lot could be built adjacent to ****, however one more time consuming step is presented in the development of an efficient project. If a new parking lot were to be extended from the back parking lot valuable land would be destroyed. So accordingly, instead of clearing out all of ****'s greenery and devastating wildlife habitats of birds, rabbits and deer, the new parking lots could be built up and not out. An environmentally sensible project could result from careful planning of a parking lot built up. Upset of environmental groups could be avoided and there would be no loss of space. Thus it easily seen why a multi – level parking garage seems like the best solution.
**** does not stand alone in the parking debate. At the University of Manitoba (between 2000 and 2003) parking deprivation caused drivers to get of their vehicles and fight physically for parking spots (Lahey 21). The parking crunch at many Universities and Colleges worldwide has sparked debates on when and where to put up parking lots. In the 20th century an unpredicted high enrolment in post-secondary schools, school locations being more closely built in suburban areas and inflexible quantities of land at universities rooted the need for university and college parking coordinators (Jakle and Sculle 215). Smith says that **** has been under a parking crunch for 7 years, and they are still trying to find the "balance and medium" for parking.
With the addition of a functional parking garage morning madness will settle. Parking will be organized, and students, faculty and staff will not use an hour of their busy lives to find a single parking spot. Less frustration will interfere with the focus of classes and more students will be on time for class. With no adjustment to the daft parking situation that **** finds itself entwined with today, the problem will only grow with the influx of new students. Adding to the parking lot now will not only benefit current students, but also will allow us to welcome new students to a school where they can concentrate on learning, instead of where they are going to park.
Related Topics