Area Of Civil Engineering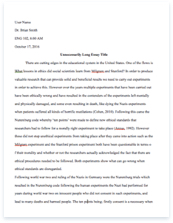 The whole doc is available only for registered users
A limited time offer! Get a custom sample essay written according to your requirements urgent 3h delivery guaranteed
Order Now
The field where ideas come to life, and where art meets applied science. Buildings, dams, bridges, towers and so on were a dream in someone's mind at one point. Civil Engineers made these dreams a reality and engineered safe and economic structures to withstand the vicious forces of nature. This magic power of Civil Engineering has intrigued me as a technical discipline. This fascination was further reinforced by my beloved father, who owns a civil material testing business, who's professional influence truly motivated me to pursue a career as Civil Engineer by securing an undergraduate admission into one of the top engineering schools in my country.
My undergraduate curriculum exposed me to basic civil engineering concepts which was pivotal in understanding how things work. To pacify my curiosity, I always maintained a questioning attitude and challenged myself by taking tough advance engineering courses to develop out of the box thinking. Subjects such as "Steel Design", "Design of Concrete Structures", "Strength of Materials" and "Structural Analysis" channelized my interest towards Structural Engineering. My capstone project titled "Comparative Seismic Analysis and Design of G+20 Structure using MIDAS and ETABS" was awarded as best projects in my senior year. The project helped me understand the behavior of structural systems subject to dynamic excitations, and how stiffness and mass play a fundamental role in seismic design.
To gain further hands on practical experience following my graduation, I did a brief internship with Ascent Consultancy in Mumbai, India on commercial and residential building design projects. My work, which involved design of concrete slabs, beams and columns helped me implement the concepts I learnt in school and gave me a better exposure to industry codes and standards. I also worked as Structural Engineer intern at Worley Parsons on MAFFFL (Mumbai Aviation Fuel and Farm Facility) project in Mumbai, India. I proficiently worked on challenging task with tight schedule which involved analysis and design of steel structures such as Fire Water Pump House and Diesel Generator room, and concrete mat foundation design of Dyke Wall and First Flush Basin.
Completing the project on schedule was not only appreciated by my supervisor and higher management, but also, we received positive feedback from client following the successful implementation of the designs. This further strengthened my confidence to take on complex design challenges, boosted creativity, and expanded my appetite to further hone my technical skillsets. To further develop my realm of knowledge, I enrolled myself in Master of Technology in Civil Engineering program at Sardar Patel College of Engineering in Mumbai, India. As part of this program, I conducted research to bridge the knowledge gap and derive answers to uncertainties involving seismic behavior of existing metro railway bridge due to liquefiable strata in Delhi, India. I had to really scamper through to get permission to obtain core bore log data and existing structural drawings of the metro railway bridge, but I was determined to do so.
The data helped me study the performance of the piles in terms of time period, fixity, shear capacity, and bending capacity, and also helped me estimate the optimum depth up to which the piles could sustain liquefaction without damaging the superstructure. I worked closely with professionals from design engineering firm AFCONS Constructions, to propose new efficient, safe, and cost effective design solutions for the pile foundation to sustain liquefaction till greater depths. Also, I was able to share my findings with the research community through publication in International Journal of Technical Sciences in Modern Engineering and Technology.
I feel fortunate to work with my current company Black & Veatch as Structural Engineer in the Oil & Gas division at Mumbai, India office. I am in awe of my mentors here who have always influenced me to think out of the box and put trust in me to take on intricate design challenges. I had the opportunity to closely work mechanical, electrical, piping and architectural department to obtain critical inputs to design various concrete buildings like Laboratory Building, Port Operation Building, Workshop Building standards, foundation design of static and rotating equipment, and steel structures like Fire Water Monitor Structure, Pipe Racks, cable trays, and minor pipe supports. I also maintained good relations with clients and contractors by supporting implementation and being available to answer the questions they had.
My work experience in my current firm has been extremely fruitful and I look forward to further expand my knowledge with study on new courses such as and many others. I intend to work as structural design engineer who aims to provide innovative and economical design solutions. After gaining comprehensive experience, I intend to start my own Structural consulting firm that would be focused on research and development of structural design solutions to conquer real time engineering problems.
I believe MS in Structural Engineering program at ….. will help me accomplish my goals and engineer more complex structures. Prof work on' has inspired me. And lab has also fascinated me extremely. A passion for Structural Engineering and appreciation for good architecture that always pushes structural engineer's boundaries has always fueled my aspirations and determination. I bring lateral thinking, experience of working on important structures into the picture and also wish to obtain a Professional Engineers (PE) license as I embark for my Masters Journey. I believe with eminent faculty and well equipped research facility, will help me realize my dream of becoming an entrepreneurial consultant in the domain of structural engineering.
Related Topics