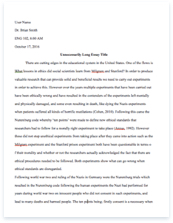 The whole doc is available only for registered users
A limited time offer! Get a custom sample essay written according to your requirements urgent 3h delivery guaranteed
Order Now
Wedding bonds two souls together . In this sub continent attending or being a part one those wedding is a magical experience especially if the wedding is of someone who is very close to you. Recently I had the pleasure of attending and arranging such an beautiful and graceful wedding. It was the wedding of my cousin sister. My cousin's wedding was held in our native village last week. This was the first wedding in my family, so all of my family members were very excited and wanted to make it a magical and memorable event. The wedding ceremony begun with a heavy shopping for wedding gifts, jewelry, dress and other accessories. The adults along with some little ones went on the shopping and let me just say it was chaotic but at the same time very enjoyable.
From the dress to the wedding jewelry selection everything was done with extra care and passion. First part of the event was the joint turmeric ceremony where friends and family put turmeric on bride and groom's body to wish them a great future. I was in charge of this ceremony. My cousins also assisted me. We arranged a nice and sweet cultural program for the groom to enjoy. Some of my cousin sisters performed a dance number in honor of the soon to be bride and groom. Some brothers of the groom sang for him. We even managed to dance with both of them on the bytes of a beautiful song. All the relatives both bride and groom enjoyed it and it was the trailer for the fantastic weeding that was to come.
Then came the day all of us were waiting for, the day of the wedding. All of my family worked hard all week long to make sure that nothing goes wrong , A big community center was booked , floweriest and decorators along with a reputed cook was hired. Every close relative and family friend was invited to this grand celebration. The bride and groom both looked beautiful and made for each other. The decoration was fantastic. The environment was magical and the food was out of this world. Every single guest loved the food and blessed the bride and groom with all their heart. At the end of the function came the sad part when I had to say my good bye to my beloved sister. It was very hard for me as we grew up together and I always loved her like my own sister . She was crying and her father was escorting her to the car that was set to take the bride and groom away .
Related Topics