An Argument of Daniel Barbezat on Self-Reflection and Interiority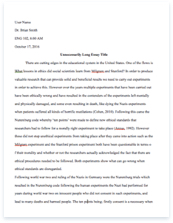 The whole doc is available only for registered users
A limited time offer! Get a custom sample essay written according to your requirements urgent 3h delivery guaranteed
Order Now
The topic known as mindfulness is often regarded as a means for self-evaluation but not a method for social change. However, Daniel Barbezat argues that, much like the Socratic idea of self-reflection, his belief in what he calls "interiority" can be a mode for societal correction. In his view, mindfulness can be used not only to become aware of mankind's nature but as a way to begin the conversation and bring an end to the faults it has developed over time. Barbazet defines interiority as a person's personal experience of self, that is, the way a person lives the world at large through their own perspective.
Yet he attempts to take it a step further and examine how the personal experience relates to the wider world. He explained that interiority can best be found through a period of self-reflection and other contemplative methods. He says that self-reflection breeds awareness and that, by seeing ourselves as we truly are, we can more fully see the impact humanity has had on society and on our planet. He himself gave the example of white privilege and, if society would only open its eyes, communities would see it as well. He brought up the idea that those who live the world without truly seeing it will miss the intricacies of America's racial structure yet, by through mindfulness and self-reflection, individuals can learn to see their own advantages in society and begin to correct them.
On a larger scale, Barbazet argues that self-reflection will reveal even greater impacts on the world. He says that humanity has "a great impact" on both society and on the planet. Using the example of a new geological epoch (Anthropocene), he shows that humans affect everything. We have so altered our environment that we have caused the Earth to change her geological pattern. In fact, we have so controlled our societal structure that we have reallocated the distribution of wealth to better favor the "ruling class", as it were. He draws attention to the fact that four hundred Americans have more wealth than half of the remaining population, a staggering inequality. This fact reflects the idea of the "racial bribe", the idea that poor whites surrendered their alliance with poor blacks for the promise of a higher social standing rather than fighting the elite upper classes.
Barbezat acknowledges this imbalance in American society and suggests that, through the power of self-reflection and self-understanding, things can be changed. If we have this power to alter the very geology of our planet, we can change it for the better. Barbezat channels this method through a sort of ethical theory of his own that emphasizes awareness. In the same way that McIntosh fears the racial taboo, he values recognition of social issues so as to initiate a movement for change. He argues that self-reflection should be used to create a focus for an issue, a specific goal that will lead to social or environmental change. Once the initial position has been set, Barbazet says that the awareness should shift to analysis, that every action should be met with the question: "does this align with my purpose?"
And finally, action should only be taken if it is in accordance with a person's purpose. In this way, awareness can be used to further a social cause. It could be said, then, that Barbazet's version of mindfulness is but one solution to the racial problem facing America. His theory basically revolves around the idea that if all people practiced mindfulness and self-understanding, then they would be more able to understand the problems and take steps to end injustice. This principle works in the same way as the hope that, if the world followed deontology and employed Kant's principles, injustice would melt away. The problem for me, is the simple fact that people are not willing to look at themselves. No one wants to consider their own flaws though they are happy to examine the issues with their society. In some ways, Barbazet's theory plays too much on the willingness of individuals to change.
Related Topics