An Analysis of William Morris' News from Nowhere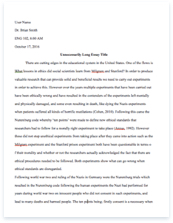 The whole doc is available only for registered users
A limited time offer! Get a custom sample essay written according to your requirements urgent 3h delivery guaranteed
Order Now
News from Nowhere is the most famous work of one of the greatest British writers and thinkers, William Morris. It is a utopian picture of a future communist society, drawing on the work of Ruskin and Marx and written in response to what Morris saw as "soulless and mechanical visions of socialism". In this work of his last years, Morris introduced many of his leading ideas on politics, art and society, imagining a world in which capitalism has been abolished by a workers' revolution and nature and society have become beautiful habitations for humanity.
It is interesting to note that Morris chose to utilize the translation of utopia as "nowhere" in the title of his work. While this title might emphasize the elusiveness of an ideal society, the final message is one of hope, that the narrator will be encouraged by the glimpse of the happiness of the future.
There are several utopian aspects in News From Nowhere, such as the "pleasurableness of work". It is explained that all work is pleasurable because the "production of what used to be called art" has become a necessary part of labour. This "work-pleasure" is defined as a kind of instinct to do the best one can with one's work and to create excellence.
Equality is another central utopian idea and Morris' description of an egalitarian society encompasses this value at the social and economic level. Socially, equality is obvious in gender relations and in the absence of class divides.
The absence of class divides is linked to economic equality and the abolition of private property. Private property laws satisfied only a privileged few and had the effect of perpetuating crimes of violence. Thus, with the abolition of private property, a criminal law is no longer necessary.
For women, there is liberation. Love is free in this utopian England. Marriage is equally easy to enter into and leave, and women do not suffer in divorce, because there is no property or estate to settle.
News From Nowhere is an uncommon nineteenth century utopian novel, because Morris stresses the lack of technology in his utopia, unlike 1984 or Brave New World. Necessary objects are created by hand, although there are some uses of machinery: "All work which would be irksome to do by hand is done by immensely improved machinery; and in all work which it is a pleasure to do by hand machinery is done without"
Related Topics