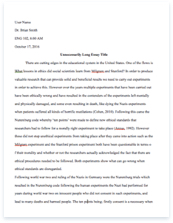 The whole doc is available only for registered users
A limited time offer! Get a custom sample essay written according to your requirements urgent 3h delivery guaranteed
Order Now
Explain barriers which may be experienced by individuals Merit One (M1): Assess barriers which may be experienced by individuals with additional needs, with reference to models of disability
In Nazir's case study by the looks of it he is facing a lot of barriers, one of which I think is communication. All of his family has limited information on Dementia, this makes it hard for them to put his Alzheimer's into perspective. They will not know how he's feeling or ways to potentially make him feel better. This is difficult for Nazir as if his family did have more knowledge and understanding then there could be a possibility of him not having to go into residential care. This would benefit him as he has been struggling with his new routine as it is very different from the one he is used too at home. Adding onto this another barrier linked with communication is the language barrier that him and his family have, for some of them English is their second language. If there was not a big language barrier between them and the staff at the care home I think that they would be able to work a lot more closely to find alternative solutions to benefit Nazir.
An idea to aid this problem would be to try and get the family information on Dementia and in specific Alzheimer's. There is a lot of information out on the internet and in books for the family to research. An advantage of the family doing their own research is that they can translate the information into their own language making it understandable. A website that I found is the NIA (national institute of ageing).They have a whole page of Alzheimer's education for caregivers and care providers ranging from things like basics, causes, symptoms, diagnosis, treatments and other Dementias. (http://www.nia.nih.gov). It would be nice for the staff at the care home to sit down and go through this website together. By doing this it means they can come up with ideas together to ensure the best care for Nazir.
The model that would be linked to Nazir would be holistic. The holistic model looks at not just the fact that Nazir has Alzheimer's but at his background and his personal and family life and how to make sure he's receives the best all round care. It considers all relevant components and factors in Nazir's life. As well as this it also acknowledges the experiences of the ill person and specifies whether certain relationships or environments they have previously been around contribute to the ill health of the person (Wade D, 2009). Getting Nazir's family involved with learning more about Dementia is treating Nazir through as holistic perspective. It will benfit Nazir as his family can get involved more with the care of him and know a little bit about how he's feeling. Another reason that the holistic model of care is used here is that they have introduced him to the reminiscence room.
Through his family and speaking to him they have potentially got information that he used to previously work in a garage before he got ill. With learning this little bit about him it helps massively. In the reminiscence room there's is a mechanics tool box which he takes the tools out of and rearranges, this might not seem like it's doing any good but inside of his head he is most probably reliving some of the best days of his life. This can give me a real boost of self-esteem and make him all round happier. Not only is reminiscence good for this but it can also be good for an individual's health also.
It is thought that the simple act of swapping stories about past adventures and experiences makes use of parts of the brain that might otherwise lie dormant, reinvigorating the person's ability to remember (http://www.dailymail.co.uk/). The carer's in Nazir's residential home are giving him Holistic care but as well as this they are also thinking through the Medical model. Nazir refuses to take his medication in the evening which the nurses say are important for keeping his symptoms of his heart condition at bay. The medical model uses a problem-solving approach and puts a diagnosis on the individual's illness. His illness has been diagnosed as a heart condition and the problem solving approach would be his medication that he will not take (http://medical-dictionary.thefreedictionary.com).
Bethany's case study says that she has recently in the last year she has had a stroke. It also mentions she now feels ready and needs to start working again as she has bills to pay and children to look after. She has had no luck with going back to her old job and hasn't been successful in 3 different job interviews. To me the barrier here is that Bethany is career dependent but due to her stroke it has risen a lot of problems for her. Bethany requires to be working so that she can have the money she so desperately needs. She never has any spare money meaning her children do not get to enjoy the luxuries they once did. Although this is not Bethany's fault as she is seeking a new job and trying as hard as she can, it could leave her children starting to resent her. The children are still at a young age of 6,8 and 11. At this age they may not fully understand the medical problems their mother has been through and the difficulties she is now facing. What they see is that their swimming lessons have stopped and they don't get any pocket money.
Another barrier that Bethany seems to be having trouble with is an emotional barrier. She has gone through an abusive relationship in the past which could put strain on her to trust someone else in a new relationship. Adding on to this as she has now split up with her partner it has left her as a single parent with only her income to support the whole family. Psychological effects of emotional abuse is the inability to trust people close to you, this includes new relationships as well as old ones. This is because once the abuser starts to get violent all trust is lost from the abused. Another effect from abusive behavior and probably the most common is the lack of confidence. Bethany probably has no confidence due to her past relationship this with affect things like self- image and intelligence (http://www.livestrong.com/).
I think this is also one of the reasons why Bethany is struggling to get a job as she hasn't got the confidence to go out there and apply for more rewarding jobs that maybe she could get and would potentially pay her better and allow her and her children to have the luxuries they once had. Another negative side effect of not having any money for her children is that they might end up going back to their father for the money for things they want. This will put strain on Bethany as she will feel she isn't providing enough for them resulting in low self-esteem, which could lead to more serious mental illness such as depression. A model of health that links to Bethnay is the Normalisation model. The normalization model is a theory that says individuals with disabilities shouldn't be treated differently at all. They should have the same environment as someone who doesn't have any disability. 'Normalise' the environment the individual is in, not the individual (http://www.aboutlearningdisabilities.co.uk/).
Bethany comes under this model as she is undergoing physiotherapy after her stroke. By getting involved with this it is improving her mobility which is helping her fit back into society and do the things she did before such as working. The social model also links with with Bethany's case. This model looks at the three main things wrong with society and that is the environment, people's attitudes and organisations. This model is used to highlight the barriers and make the changes so that individuals with disabilities can fit into society just as easily and someone without one, it not the individual that has separated themselves from everyone else but in fact society itself. (https://www.gov.uk/). Bethany is finding it hard to fit back into society as she can't find a job. This is not Bethany's fault as she has been to three interviews and her old job will not take her back. This shows that society is causing the barrier for her as employers will not take her on. Due to Bethany's partner and her splitting up, it means she is now a single mum and will not have as much time and freedom to go out and socialise like she might have before. This can lead to a variation of problems such as depression, disengagement and low self-esteem.
Reference list
Alzheimer's Education and Referral Center http://www.nia.nih.gov/alzheimers/topics/alzheimers-basics Date accessed 29/01/15
Wade D, 2009, Holistic Health Care-What is it, and how can we achieve it?, Oxford Centre for Enablement, Oxford
Why reminiscing about old times can boost your health-http://www.dailymail.co.uk/health/article-1212559/Why-reminiscing-boost-health.html Date accessed 30/01/15
Medical Model
http://medical-dictionary.thefreedictionary.com/medical+model Date accessed 30/01/15
Long-Term Effects of an Emotionally Abusive Relationship-
http://www.livestrong.com/article/93111-longterm-effects-emotionally-abusive-relationship/ Date accessed 30/01/15
Normalization and Learning Disabilities –
http://www.aboutlearningdisabilities.co.uk/normalisation-learning-disabilities.htm Date accessed 22/01/15
GOV.UK – Creating a fairer and more equal society https://www.gov.uk/government/policies/creating-a-fairer-and-more-equal-society/supporting-pages/the-social-model-of-disability Date accessed 30/01/15
Related Topics