Air India Capital Budgeting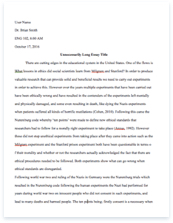 The whole doc is available only for registered users
A limited time offer! Get a custom sample essay written according to your requirements urgent 3h delivery guaranteed
Order Now
Air India is focusing more on MRO (Maintenance, Repair and Operations) projects. It is not investing more on buying new aircrafts. Rather, it is returning back the leased aircraft. It is also investing on the ground handling operations like Hangar, terminals to improve its engineering. Capital budgeting endeavors of Air India are:
1. Returning of leased aircraft.
2. Phasing out old fleet and consequent reduction of maintenance cost. 3. Reduction of contractual employment & outsourced agencies. Setting up of an Integrated Operational Control Centre (IOCC) in Delhi for close monitoring of the turnaround time of various aircraft in the fleet to optimize aircraft utilization. 4. Closure of some foreign stations including offline offices. 5. Implementation of Quickwin IT Solutions including upgrade of Revenue Management System, introduction of SAP-ERP throughout the network. 6. Deferment of B777-300 aircraft deliveries.
7. Shifting of the Hub from FRA to DEL T3, the state-of-art technology airport effective Winter 2010 8. During the year 2010-11, Air India availed a Bridge loan amounting to US$473 million for financing 3 B777-300ER aircraft and 1 GE spare engine. Subsequently, this Bridge loan was re-financed through US Exim financing in August 2011 at a highly competitive interest rate structure resulting in savings of Rs.800 million p.a. by way of interest. Similarly, the loan for acquisition of Airbus aircraft amounting to Rs.55000 million given by a Consortium of Banks led by IDBI was refinanced in September 2011 with the ICICI Bond issue maturing in 15-20 years at a lower rate of interest which resulted in a saving of approximately Rs.1800 million p.a. 9. MRO-JV with Boeing- A major portion of the Company's existing MRO facilities caters to its own fleet requirements. The Company has created a Strategic Business Unit for MRO to reduce cost, attract third party work and improve turnaround time. Boeing had committed to invest about Rs.4700 million (USD 100 million) in the facility of Air India at the Nagpur SEZ. This investment is being contemplated to be undertaken directly by Boeing on the infrastructure, plant & machinery and tooling required for B737, B777 and B787 aircraft.
As a part of Boeing's offset obligation, these facilities would be given free of cost to Air India. This facility will have two wide body hangars, GE90/Genx engine overhaul facility, landing gear shop, seat refurbishment, components overhaul, composite repair shop, specialised engine piece part repair shop. As a part of Boeing's commitment, MRO facility is being developed at Nagpur. Being located in SEZ area, the Nagpur MRO would be ideally suited for third party work. Agreement has been signed with Maharashtra Airport Development Corporation (MADC) for taking 50 acres of land from MADC for the setting up of the facilities. MRO is expected to be functional by July 2013. 10. Construction of new hangar-The MRO project at Rajiv Gandhi International Airport, Shamshabad, Hyderabad is being developed at an estimated cost of approximately Rs.800 million. This infrastructure project is coming up in an area of 5 acres allotted by GHIAL on sub-lease basis for a period of 20 years. This project comprises of a state-of-the-art pre-engineered hangar to accommodate 2 A320 aircraft or 1 wide bodied aircraft i.e. B747/777 series.
The hangar will cater to major maintenance and also line maintenance facilities for all the aircraft. The annexe buildings will have various shop facilities viz. accessories overhaul, electrical, radio, instrument, wheel bay, brake assembly, storage of all tools and components required for the maintenance of the aircraft. In addition to the above, the project will also have different ancillary buildings like HST & Oxygen, line maintenance, dope stores, plant maintenance, other engineering services, administrative offices, etc. The project is in the final stage of completion and will be ready for commissioning by the end of 2011. 11. Facilities developed at Kolkata-An in-house facility for 10 components had been set up to service Airframe, Engine and APU Components and more component facilities are under process. APU Centre is gearing up for setting up in-house servicing facility for 131-9A/9B APUs and in-house servicing facility for Engine and APU Fuel and Oil components installed on new generation aircraft. Upgrading of hi-flow facility for testing of pneumatic components with higher flow and temperature is being set up.
12. Avionics Complex-The new building came up in Avionics Complex, Delhi where ATEC 6000 was installed to test computers of A320 family aircraft and became operational in October 2010. The existing ATEC 5000 was also shifted to this building in January 2011. Test rig for WHC P/N 416-00318-001/003 fitted on A320 was developed in the Electrical shop. A new tester was also fabricated locally for testing of aircraft clock of A320 family aircraft by the Instrument Shop. 132 circuit card assemblies were serviced by level 3 approved repair in the Radio overhaul shop resulting in substantial foreign exchange savings. Line Maintenance Division received new Aero-stretchers which are being used successfully on IFE fitted A320 aircraft for providing stretcher facility for sick passengers at short notice.
References
http://www.airindia.com/SBCMS/downloads/2010-2011_Managment%20_Discussion%20_and%20_analysis%20_report.pdf
Related Topics