Advertising Industry Analysis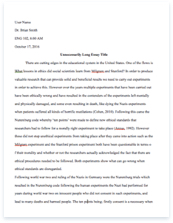 The whole doc is available only for registered users
A limited time offer! Get a custom sample essay written according to your requirements urgent 3h delivery guaranteed
Order Now
The purpose of advertising is to deliver a message, usually in order to sell a product or service. It is used to deliver an organization's message to as many people as possible. The primary functions of advertising agencies are planning and creating advertising campaigns for clients and placing advertisements in various media. Planning consists of researching the market for a given product or service, assessing alternative methods of distribution and choosing the most effective way to reach the market. The agency then creates the advertising campaign and contracts for time and space with selected media. The ultimate objectives of advertising agencies include helping advertisers attain sales objectives, market share and long-term profitability. Current scenario
The Indian advertising industry is talking business today. It has evolved from being a small-scale business to a full-fledged industry. It has emerged as one of the major industries and tertiary sectors and has broadened its horizons be it the creative aspect, the capital employed or the number of personnel involved. Indian advertising industry in very little time has carved a niche for itself and placed itself on the global map. Indian advertising industry with an estimated value of estimated 13, 200-crore has set eyeballs gazing with some astonishing pieces of work that it has given in the recent past. The creative minds that the Indian advertising industry incorporates have come up with some mind-boggling concepts and work that can be termed as masterpieces in the field of advertising. Advertising agencies in the country too have taken a leap. They have come a long way from being small and medium sized industries to becoming well known brands in the business. Mudra, Ogilvy and Mather, Mccann Ericsonn, Rediffussion, Leo Burnett are some of the top agencies of the country. Indian economy is booming and the market is expanding continuously.
With the market gaining grounds Indian advertising has every reason to celebrate. Businesses are looking up to advertising as a tool to cash in on rewarding business opportunities. Growth in business has lead to a consecutive boom in the advertising industry as well. The Indian advertising today handles both national and international projects. This is primarily because of the reason that the industry offers a host of functions to its clients that include everything from start to finish that include client servicing, media planning, media buying, creative conceptualization, pre and post campaign analysis, market research, marketing, branding, and public relation services. Keeping in mind the current pace at which the Indian advertising industry is moving the industry is expected to witness a major boom in the times ahead. If the experts are to be believed then the industry in the coming times will form a major contribution to the GDP.
Political:
* Ministry of Information and broadcasting is the nodal ministry for formulation of policies on foreign investment in broadcasting, film, print and advertising sector * FDI limit of up to 74% in joint venture is allowed. In exceptional cases the limit can be relaxed to go up to 100% if Indian partners have given their consent and also with the satisfaction of the Government * General code of conduct
* The government is contemplating on a media regulator as it is the government's responsibility to have a fair and free media * Regulation has three aspects, one is a very bad advertisement, other is a very bad content and the third is the rate part of it (carriage rate) Economical:
* The current trends are changing the revenue models of agencies. fee- based remuneration models have increased from 5 percent to 5 percent in comparison with the decline of commission based model * Analysts opine that there are three reasons for the increased popularity of fees. * Primarily, to overcome hyperinflationary trends in media costs so as to maintain comparable levels of media impressions and share of voice * Secondly, to offset media expenses, advertisers reduced commissions from 15 to 10 percent * Thirdly, when commissions were eroded, agencies demanded labour based fees
* The biggest trend is the explosion of media, which has an all round effect on the way the industry operates. Traditional media vehicles lost their luster, as advertisers felt that they no longer have the desired reach or efficacy to lure the customer base * Advertisers preferred more of local media vehicles than those which have nationwide presence. Competition has further intensified with more and more players entering into the fray and all of them choose to fight the pricing model as the differentiation plank. This is further eroding the advertising revenues. Although, radio and television with varied sounds and images continue to lure customers, now they are on the verge of losing their efficacy due to clutter. Sociological:
* The industry perceived the consumer as a naïve 'object' and bombarded him with commercials. Traditional media vehicles, both broadcast and non broadcast, intrusively persuaded the consumers. * The industry finds itself in a vulnerable situation. Industry can no longer take consumer for granted as the new technological gadgets hardly allow the advertiser to reach them. Now, it is the consumer who decides which advertisement to watch and through which medium. * Advertisers are finding it hard to reach their prospective consumers at right place, right time, through right medium and get noticed which they hope will get transformed into sales. Michael Goldhaber rightly says, "The scarcest resource in the new economy is consumer attention". Technological:
* With the development of sci- fi technology it is now possible to identify a passerby on the road and interact with him as well as display individualized communications. The real onslaught on these conventional media was due to the advent of World Wide Web. Search engines gained more prominence * The real onslaught on these conventional media was due to the advent of World Wide Web. Their speed and ability to crawl through, determined page exposures. New and innovative forms like advergraming, streaming videos are still under nascent stage due to technological, financial as well as compatibility constraints * The most significant development of this new form of media Web, is the shift in power from advertiser to consumer.
New media empowered all the consumers as they use their discretion whether to get exposed to an ad or skip it. Intrusive marketing tactics were replaced by permission based concepts. * Current trend across the globe that has a greater role to empower consumer is that they have started using more of mobile devices to get information. New versions of mobile devices and the technological compatibility barriers are slowly phasing out. SMS advertising is increasingly becoming popular as a most effective, low cost, personalized advertising technique. * Now it is a challenge for advertisers and agency people to own the upside of the inflection curve rather than get subdued at the downside. With every twist and turn, the industry jolts. Ti Vo's, CAS, in film advertising and ever explosive media with no proportionate increment of audience attention are all the hurdles that the optimistic marketer has to surpass. Legal:
Unfortunately despite several laws meant to protect consumers against such unfair trade practices, false and misleading advertisements continue to exploit the consumer. A number of institutions are involved in regulating advertising. * The Drugs and Magic Remedies Act,1954
* The Monopolies and Restrictive Trade Practice Act, 1969
* The Consumer Protection Act, 1986
* Cable Television Networks (Regulation) Act, 1995
* Drugs and Cosmetics Act, 1940
* Motor Vehicles Act, 1988
* The Emblems and Names Act, 1950
Self regulation by advertising agencies – With the increasing criticism of advertising, advertisers has devised self regulation to ensure true and accurate messages. Moreover, with the advent of new communication and information technologies, the national policy makers have also become less willing and less able to intervene. Since print and audio-visual media exercise the essential freedom of speech and they are financed by advertising revenues, media has always resisted curbs thereby constraining the capacity of national governments to influence media. Further, the business also realizes that the long term profitability of the organization depends upon acting responsibly. Environmental:
* Advertisement directed at children
* Puffery
* Bait advertising
* Advertising of harmful products
Porter's Five Forces
Threat of new entrant:
* New entrants are making ad space that once was proprietary available through open, efficient exchanges. As a result, more than half of the ad professionals polled expects that open platforms will, within the next five years, take 30 percent of the revenue currently flowing to proprietary incumbents such as broadcasters. Advertisers are demanding more individual-specific and involvement-based measurements, putting pressure on the traditional mass-market model.
Threat of substitutes:
* Substitutes to advertising include options like publicity, product sampling, and sales promotion. These substitutes compete directly with traditional media for advertisers' marketing currency. Although the Internet is relatively new on the scene, it already represents a major long-term threat to established patterns of intermedia rivalry. The Internet is emerging as an adaptive, hybrid medium with respect to audience addressability, audience control, and contractual flexibility. Bargaining power of clients:
* A client's power is generally in direct proportion to the size of their advertising budget. They have strong bargaining power and can change advertising agencies relatively easily, say with six months – or in some instances – even less notice. Advertising agencies rely either on their creative reputation, buying power or range and quality of services to try and re-dress the balance of power. Bargaining power of suppliers:
* Advertising agencies act as custodians of a clients marketing budget and besides creating advertisements, they buy a range of services on behalf of their clients. These services will include: media, film, radio and TV production, research, print, direct mail, sponsorship. Agencies with a large number of clients with large budgets have bargaining power with these suppliers and can negotiate better deals for their clients, thus enhancing their reputation with their clients. Rivalry among competing firms:
* The top firms in Indian advertising industry who are competing with each other are Ogilvy & Mather, JWT, Mudra Communications, FCB Ulka Advertising Ltd and Rediffussion DY & R. They all differentiate from each other by offering different mix of sevices. Hypothetical New Entrant: Gen Next Communications Limited
Generic strategy
* Cost Leadership
Due to the dynamic changes in the technology, the rising popularity of user-generated and peer-delivered content and new ad revenue-sharing models (e.g., YouTube), amateurs and semi-professionals are now creating lower-cost advertising content. The propensity for consumers to control marketing and the openness of advertising inventories as advertising inventory is bought and sold through efficient exchanges, bypassing traditional intermediaries. Formats are evolving to contextual, interactive, permission-based and targeted messaging to retain attention. With new consumer monitoring technologies in place, consumer action drives bids on inventory up or down. Because of these recent developments cost leadership can be achieved. * Differentiation
For attaining differentiation the agency should first give preference to the target consumers. In today's scenario consumers have an option to change, skip or filter the advertisement be it on TV or online. It should try and innovate in three areas:
* Consumer: Drive greater creativity around traditional ads, while also pursuing new ad formats across media devices to attract and retain customers. * Business model: Pioneer changes in how advertising is sold, the structure and forms of partnerships, revenue models, advertising formats and reporting metrics. * Business design: Support consumer and business model innovation through redesigned organizational and operating capabilities across the advertising lifecycle – consumer analytics, channel planning, buying/selling, creation, delivery, and impact reporting Competencies
* Better quality of creative teams, breadth and range of services such as public relations, marketing services and media buying services * By delivering value-added services through in-depth knowledge of certain sectors, by building a reputation for innovative and ground-breaking creative advertising/marketing campaigns * Specialized services such as social networking digital media presence New Trends
While overall growth in the advertising industry is predicted, sectors of the industry appear to be in a mature phase with traditional media such newspaper advertising revenue falling and the rise of digital media and search engines such as Google and Yahoo. This has meant that both media owners and advertising agencies have had to take this into account and think carefully about their strategy. With the dawn of the internet came many new advertising opportunities. Popup, Flash, banner, Popunder, advergaming, and email advertisements (the last often being a form of spam) are now commonplace. The ability to record shows on digital video recorders (such as TiVo) allow users to record the programs for later viewing, enabling them to fast forward through commercials. Additionally, as more seasons of prerecorded box sets are offered for sale of television programs, fewer people watch the shows on TV.
To counter this effect, many advertisers have opted for product placement on TV shows. Another significant trend regarding future of advertising is the growing importance of the niche market using niche or targeted ads. Also brought about by the Internet, advertisers will have an increasing ability to reach specific audiences. Usage tracking, customer profiles and the growing popularity of niche content brought about by everything from blogs to social networking sites, provide advertisers with audiences that are smaller but much better defined, leading to ads that are more relevant to viewers and more effective for companies' marketing products. It is seen that "big global clients don't need big global agencies any more". This trend is reflected by the growth of nontraditional agencies in various global markets, which have been referred to as "a revolution in the ad world". Advertising has been an immensely crucial aspect of business- for what the society doesn't see, it doesn't buy. The advertising world has always been extremely dynamic and ever-evolving, but with the re-vamping of advertisements as per the economic situation of the country guarantees it to be more vibrant and vivacious than ever before.
References
http://www.ijest.info/docs/IJEST10-02-03-06.pdf
http://www.sbaer.uca.edu/profiles/industry_profiles/01.pdf
http://www.exchange4media.com/e4m/bottombarfiles/Indian-advertising-industry.asp http://collegeapplication-essays.blogspot.in/2012/01/pest-analysis-advertising-industry.html http://www.exchange4media.com/e4m/media_matter/omnibus.asp
http://www.huddleproductions.com/2011/02/24/major-changes-for-advertising/ http://hbswk.hbs.edu/item/1038.html
http://www.eight.uk.com/ECS_v2/pdf/TSE_Briefing_Phase_Advertising%20Industry%20Overview_v6.pdf
Related Topics