Access Extra Support or Services to Enable Individuals to Communicate Effectively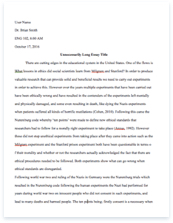 The whole doc is available only for registered users
A limited time offer! Get a custom sample essay written according to your requirements urgent 3h delivery guaranteed
Order Now
There will be times when extra support is needed to have meaningful communication with a child or and adult to meet their needs of affective communication.
In Hounslow we have great support services to support children and adults with communication problems.
Children centres in Hounslow support families and can direct families to other agency's
In my area of Feltham we have Alf Kings which parents can attend drop ins,staff at children's centres can bring support into the centre to support families.
Translation and interpreting services can be brought into the centre,many documents in Hounslow are printed in a number of different languages to also help families.
Reflections have drop ins on a Thursday afternoon for hearing and visual impaired children.
Friday Group at Belvadere House is open to childminders and we can have support from the early years team there.
Support Services
Hounslow has a wide range of Central Support Services that form an integral part of the education provision in the Borough. As a diverse borough with children and parents with many different educational needs Hounslow's teaching Services aim to cater for pupil's individual and specialist development in their learning attainment, as well as providing support and advice for teaching staff in schools. These services consist of specialist experienced teaching staff and LA officers who work collaboratively in a range of ways, both in-school and on an individual level.
For more information on each service please click on the links below: Teacher's Support Services (TSS)
Extended Schools
Educational Psychology Service
Hounslow Traveller Education Service
Hounslow Music Service
The Teacher's Support Services (TSS)
The TSS aims to support the inclusion of pupils with special educational needs and enable access to learning opportunities. The service consists of six specialist teams offering a wide range of expertise, support and advice to early years settings, schools, parents, governors and the LEA on all aspects of inclusion and special educational needs. The Behaviour Support Team (BST)
The BST works collaboratively with schools to develop an inclusive approach for the management of pupils experiencing emotional and behavioural difficulties. They work closely with schools and other agencies to improve whole-school behaviour management systems and to provide individual and group support for pupils and parents.
Early Years Team (EYT)
The Early Years Team supports staff and SEN children in Early Years settings. The team consists of Specialist Nursery Teachers, Area Special Educational Needs Co-Coordinators (SENCOs) and an Early Years Adviser for Social, Communication and Behavioural Difficulties. These members of staff work together and with schools and parents using resources and individualised programmes to support children and help them achieve successful learning outcomes.
Hearing Impairment Team (HIT)
HIT advise on all levels and types of hearing loss and on children who may have a hearing difficulty. The Team works with schools staff, parents and children as well as professionals from other Education and Health agencies.
Learning Support Team (LST)
The LST works with schools to promote the successful inclusion of all pupils experiencing difficulties with learning. The team offers support, advice and INSET on assessment, the planning of effective programmes, curriculum differentiation and the use of appropriate resources.
Physical Disability Team (PDT)
The PDT offers a supporting role to schools in the inclusion of pupils with a physical disability and/or medical condition and those pupils with fine or gross motor skills difficulties. The team can provide information on diagnosis, educational implications and classroom management.
Visual Impairment Team (VIT)
The Visual Impairment Team consists of teachers specially qualified to work with children who have a visual impairment For more information about any of the teams within the Teacher's Support Service please visit www.hvec.org.uk or contact Hounslow Education Centre on 020 8583 4189.
Extended Schools
An Extended School is one that provides a range of services and activities during and beyond the school day to help meet the needs and wishes of its pupils, families and the local community. Children's Centres are part of the wider Extended Schools Vision. They aim to provide high quality education and childcare in the Early Years and too support families with very young children.
Family and Community Team
The Family and Community Team offers a range of support to schools to enhance learning and the raising of attainment by working in effective partnership with parents and the community. The team consists of dedicated teachers and officers and works with key sites in order to develop a community centre approach to learning. To find our more about Extended Schools or the Family and Community Team please visit www.hvec.org.uk or contact the Hounslow Early Years Development and Childcare Partnership at www.heydcp.org.uk
Educational Psychology Service (EPS)
Hounslow's Educational Psychology Service works with schools to provide psychological consultations and advice on both an individual and organisational level. The service consists of qualified experienced teachers with recognised training in Educational Psychology.
The EPS is able to develop Individual Education Plans and set realistic targets for pupils whilst helping to plan and implement school projects and policies. The Service can help with concerns about a child's development and learning that may involve behaviour, literacy, numeracy, sensory or other difficulties. The EPS works with the school's Special Educational Needs Coordinators (SENCOs) where appropriate and also with parents and teaching staff to assist the child in their learning attainment and development. For more information about The Educational Psychology Service please call 020 8583 2800.
Hounslow Traveller Education Service
The Hounslow Traveller Education Service exists to serve the educational needs of all Traveller pupils who live in or come into Hounslow. Traveller families from many different cultural backgrounds have been present and frequent in the borough for several generations. The DfES have defined those included in this group and the service is jointly funded under the Traveller Achievement Grant from the Standards Fund and the London Borough of Hounslow. The Team consists of teaching staff who carry out in-service work in schools, assessment and provision for the needs of Traveller pupils, supported distance-learning work programmes and liaison with schools concerning absence and support.
Hounslow's policy on Traveller Education is an integral part of the borough's policy on Race Equality and Cultural Diversity. It is informed by national legislation and guidelines published by the DfES and school policy and practice should reflect the needs of Traveller pupils. Schools may authorise Traveller pupil's absence when they are satisfied that the family migrates with every intention of returning. Where Traveller pupils are registered at a school and known to be present but not attending school, absences should be investigated in the same way as any other pupil. Pupils who do migrate to other areas can become involved in distance learning programmes through the Service to ensure their learning attainment and education continues in line with the curriculum. For more information about Hounslow Traveller Service please visit www.hvec.org.uk or call 020 8583 4185/6.
Hounslow Music Service
Hounslow Music Service is committed to meeting the musical needs of the young people of the Borough. It provides instrumental and vocal lessons to over 2500 pupils weekly in individual and small group lessons. For the developing child, music has a wide range of benefits. Learning an instrument has been shown to improve concentration, co-ordination, self-confidence and communication skills. Research suggests that is stimulates the whole learning process resulting in the child attaining higher marks in a range of other subjects. The Music Service offer tuition at all levels of vocal, orchestral, band and a wider range of other instruments. Lessons are taught at primary or secondary schools and also at The Specialist Music School located at The Green School, Isleworth. For more information about Hounslow Music Service please visit http://www.hvec.org.uk/HMS/ call 020 8583 2970 or email [email protected]
Related Topics